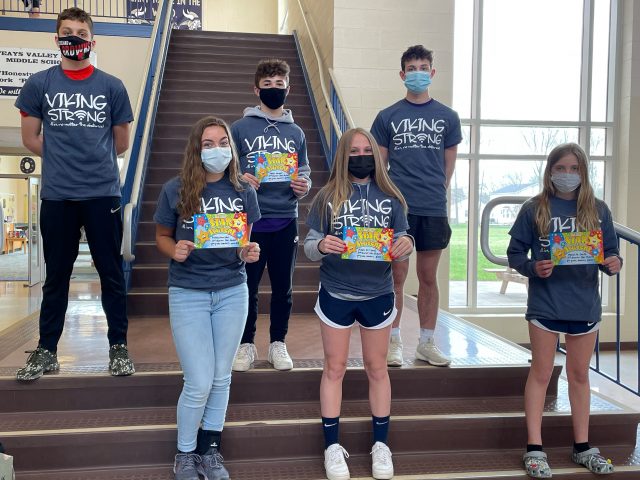 PICKAWAY -Congratulations to the Teays Valley East Middle School 8th grade students who were honored as the Star Students of the 3rd Quarter. These students have continued to be ALL In for this school year.
They demonstrate a strong work ethic, a positive attitude, and a commitment to learning.
The students included  Vance Hanger, Aleah Gilliland, Presley Hamilton, Bryton McFarland, Meredith Smith and Kyle Yarnell.