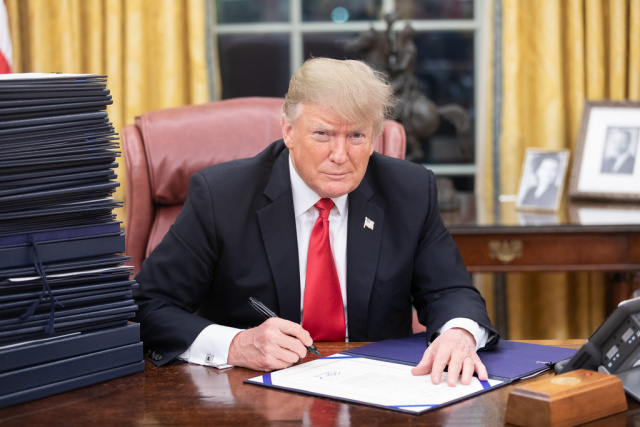 UNITED STATES – "we are talking about a invasion of our country.  Thats why I am signing a National Emergency to build the border wall.
President Donald Trump in a press conference today on February 15, 2019 said he would declare a National Emergency based on drugs and illegal immigration that comes into the United State and feels its necessary to curb these problems.
Trump said we are too weak with our drug laws, and said China has the death penalty or drug dealers and they don't have as much issues with drugs as the United States.
"We will be signing and declaring a National Emergency today,The President said, this has happened in the past including Obama involving Cartel.  We want to stop drugs, criminals from coming into our country.
Money for the wall will come from allocation for the DOT military funds, under the emergency fund.
President Trump says he expects a fight against his Emergency Declaration, but thinks because its a National Emergency he will win in the Supreme Court.
When asked about not being able to get the deal done through Congress Trump said, "I went though congress and I got 1.4 Billion only, but I was told I was going to get zero, but I wasn't happy.  The deal was skimped on just for the wall, and I could get it done over years but I want to get it done faster."