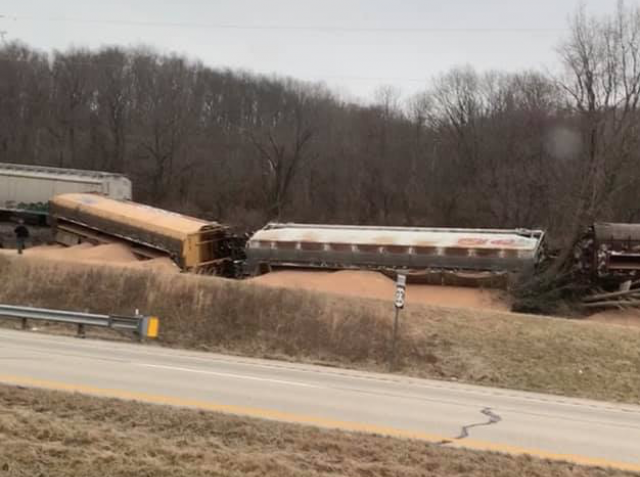 LUCASVILLE – A Norfolk Southern derailment happened yesterday February 28, 2019. at U.S. 23 and S.R. 823 in Scioto County was closed down at Lucasville because of the train derailment along C.R. 55 (Fairground Road), approximately one-half mile north of S.R. 728.
A local couple, Angela Bobst and her boyfriend had just got off work, and we were waiting to turn on 23 South at Wakefield Mound in Piketon, OH. While they were waiting near the underpass, he heard an unusual noise coming from the train. When they got on the highway, they were looking over at the train and noticed the sparks and debris coming off it.  We called 911, and the dispatcher called Norfolk Southern and got the train stopped.  Bobst said they got ahead of that particular part of the train but noticed a lot of smoke coming off of it. We did see the train stop before Lucasville but didn't see it derail. Bobst caught the unusual noise and what an expert says caused the derailment on video.
Train expert Nicholas Sharrett says the he believes the wheel bearing on that train burnt off causing the front of the truck to collapse. The railroad has defect detectors every 10 miles to detect these types of failures. Unfortunately, they were south of the one at Piketon and the next one is just south of Lucasville. If they had not gotten stopped when they did, it would have been much worse. There are the new bypass bridges at Lucasville not to mention all the people around. The people (Bobst) in the other video called 911, and Scioto county 911 called Norfolk Southern and they got it stopped.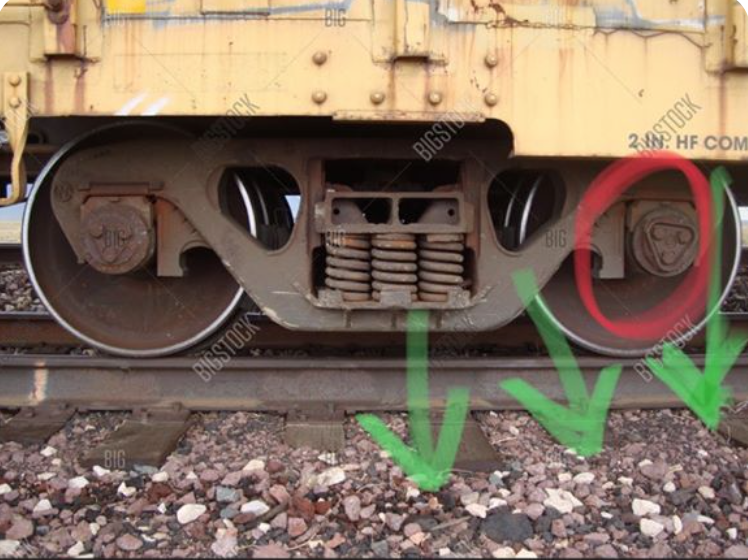 Once the Bearing sheers off (Red Circled), the truck drops (Green). You can see it clearly in the video, said Sharrett.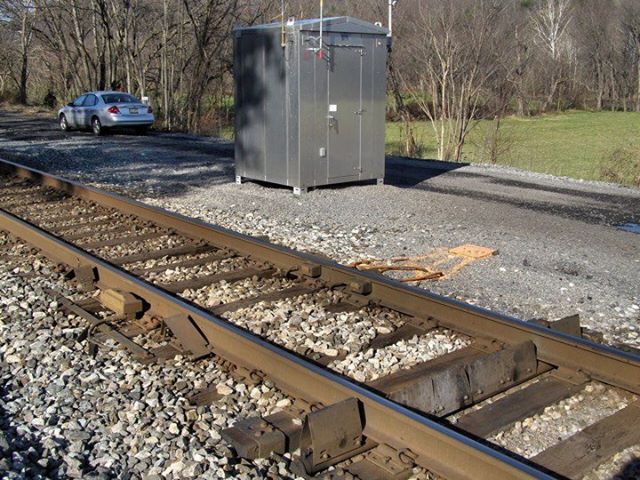 Sharrett says clean up should be quick and that the company can lose millions a hour with the rail shut down, so getting this cleaned up and operating is high priority.  Video was also captured of the aftermath of the train derailment this video was sent to us from Steven Arthur.

Clean up is still ongoing and we are working with the company to provide a statement on what they believe was the cause of the accident.