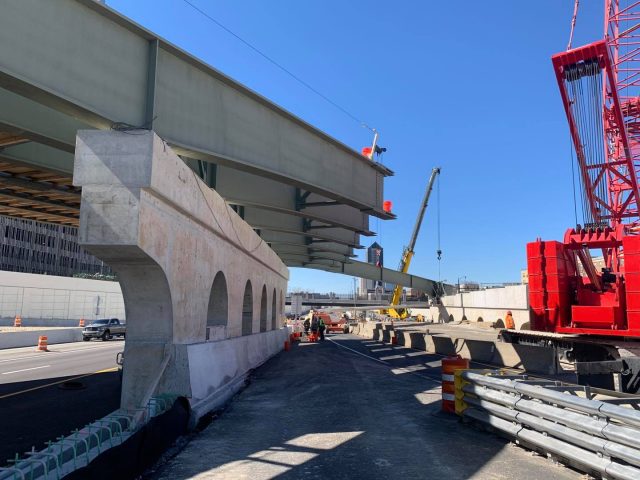 COLUMBUS – Columbus ODOT will be installing beams this weekend for a bridge that will eventually carry traffic from Fulton St. onto I-70 east. This will close the interstate for the weekend due to the massive size of the beams.
Weighing nearly 100,000 lbs. a piece, it's not safe to swing steel beams into place over live traffic. That's why the interstate must close. For scale, here's Public Information Officer Brooke Ebersole with just one of these massive beams.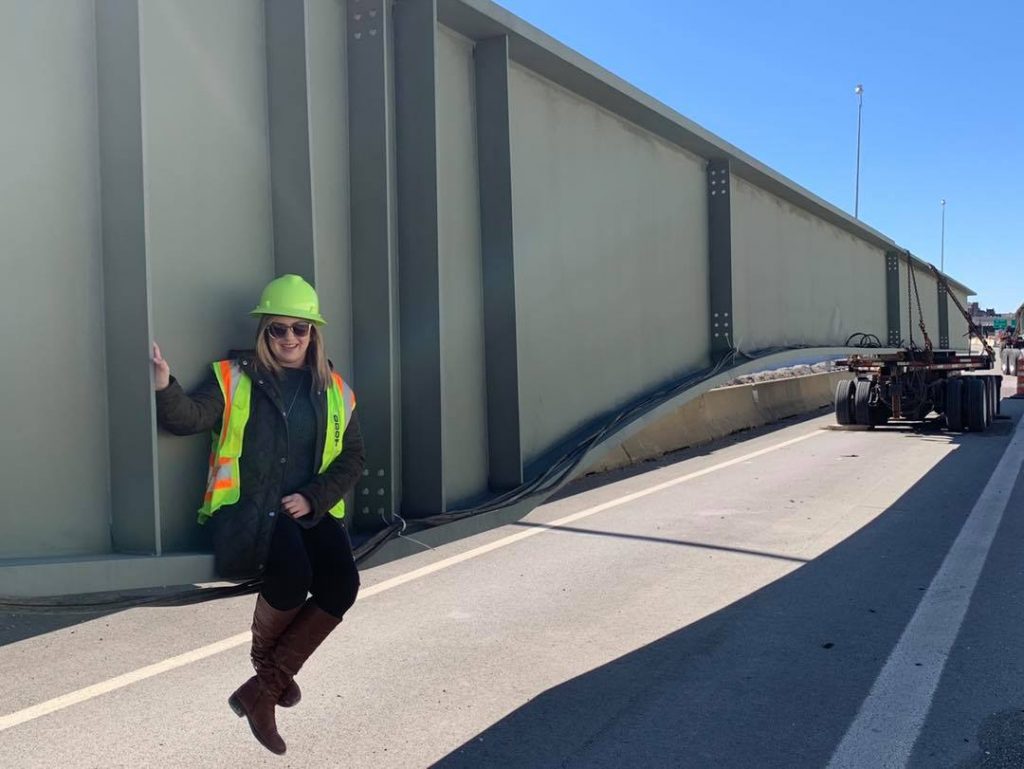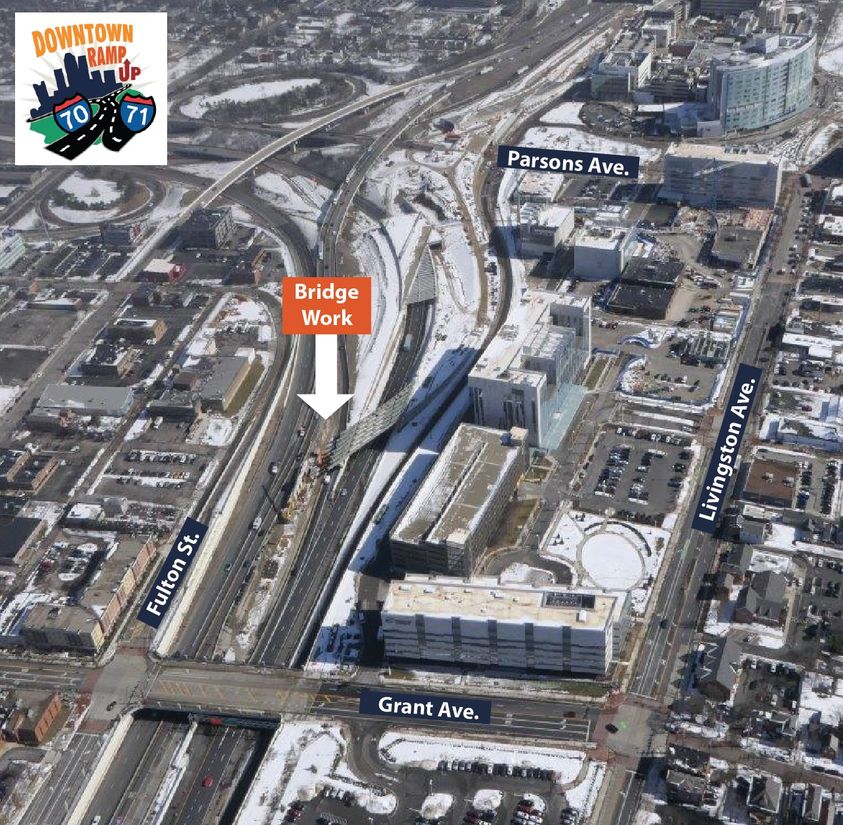 Beginning at 11 p.m. Friday:
I-70 will close between SR 315 and I-71 and traffic will be directed to I-670 instead.
Westbound traffic will be forced to take downtown exit to Mound St. or exit to I-71 north, while eastbound traffic must use I-670 or exit to SR 315 north or I-71 south.
Exits from I-71 south to I-70 east and west will both remain open since ramp traffic does not travel under the impacted bridge.
After this weekend, two additional weekend closures for beam installation are planned later this month.