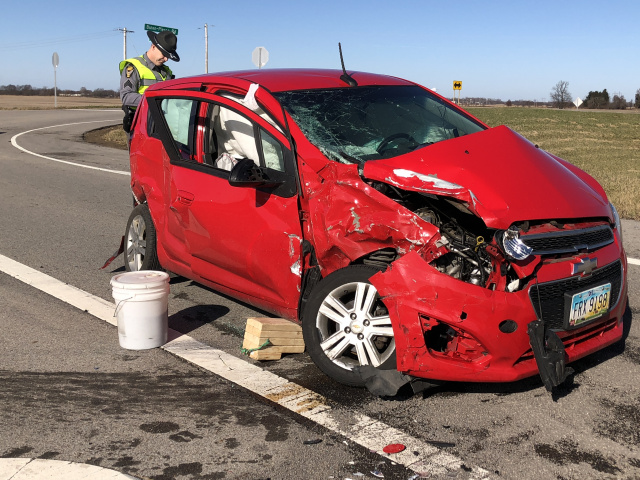 PICKAWAY –  Three people were transported to area hospitals today around 11:30 am after a collision on Duvall road and Bulen-Pierce rd.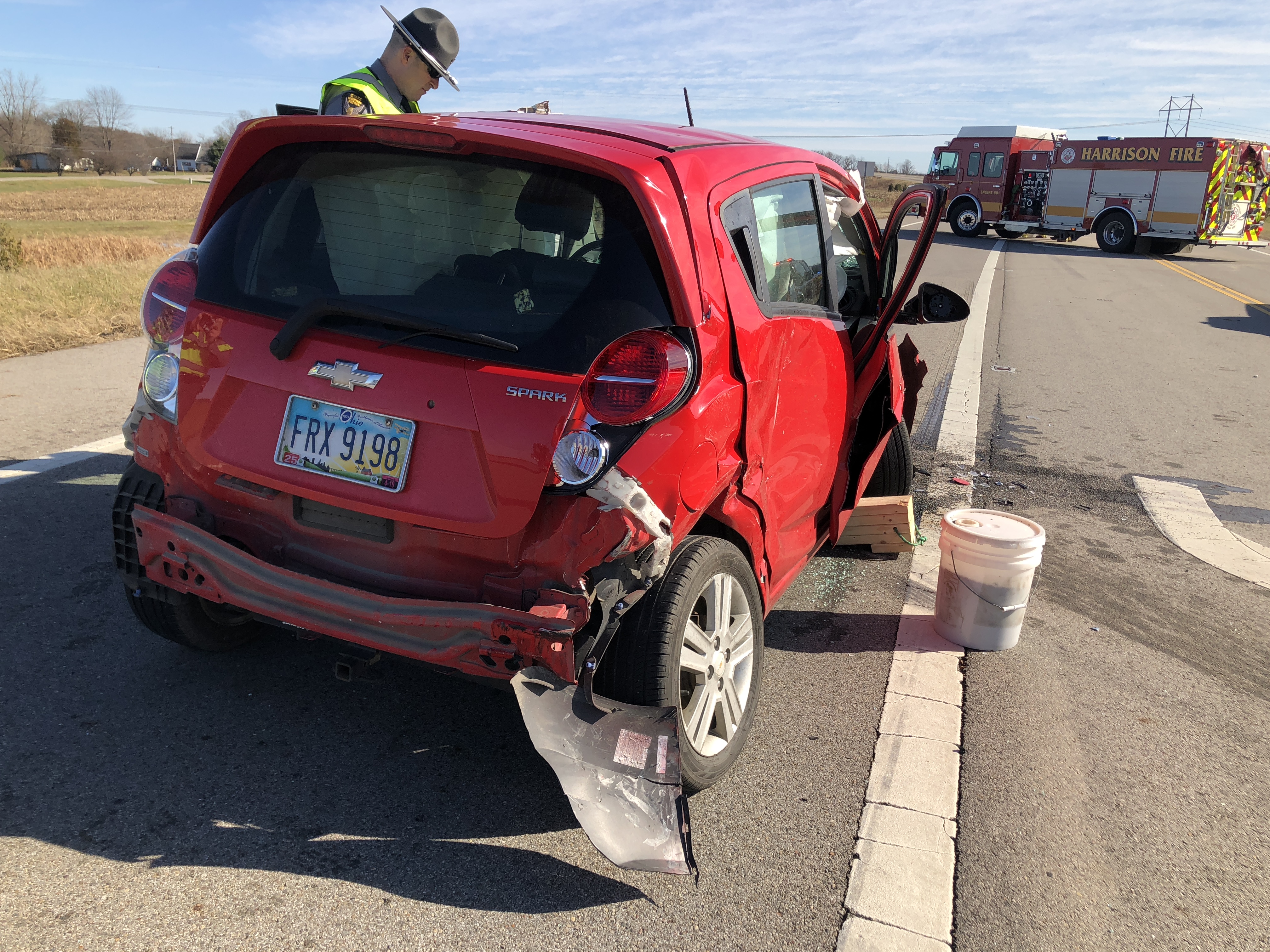 According to State Highway on scene the driver of the Red Chevy Spark was driving southbound on Bulen-Pierce rd and failed to yield at the 4 way intersection and caused a collision with the Grey Cadillac heading Eastbound on Duvall Rd.
EMT/firefighters on scene said the driver of the Spark told them he was rerouting around the accident on 23 and Duvall rd and was unfamiliar with the area.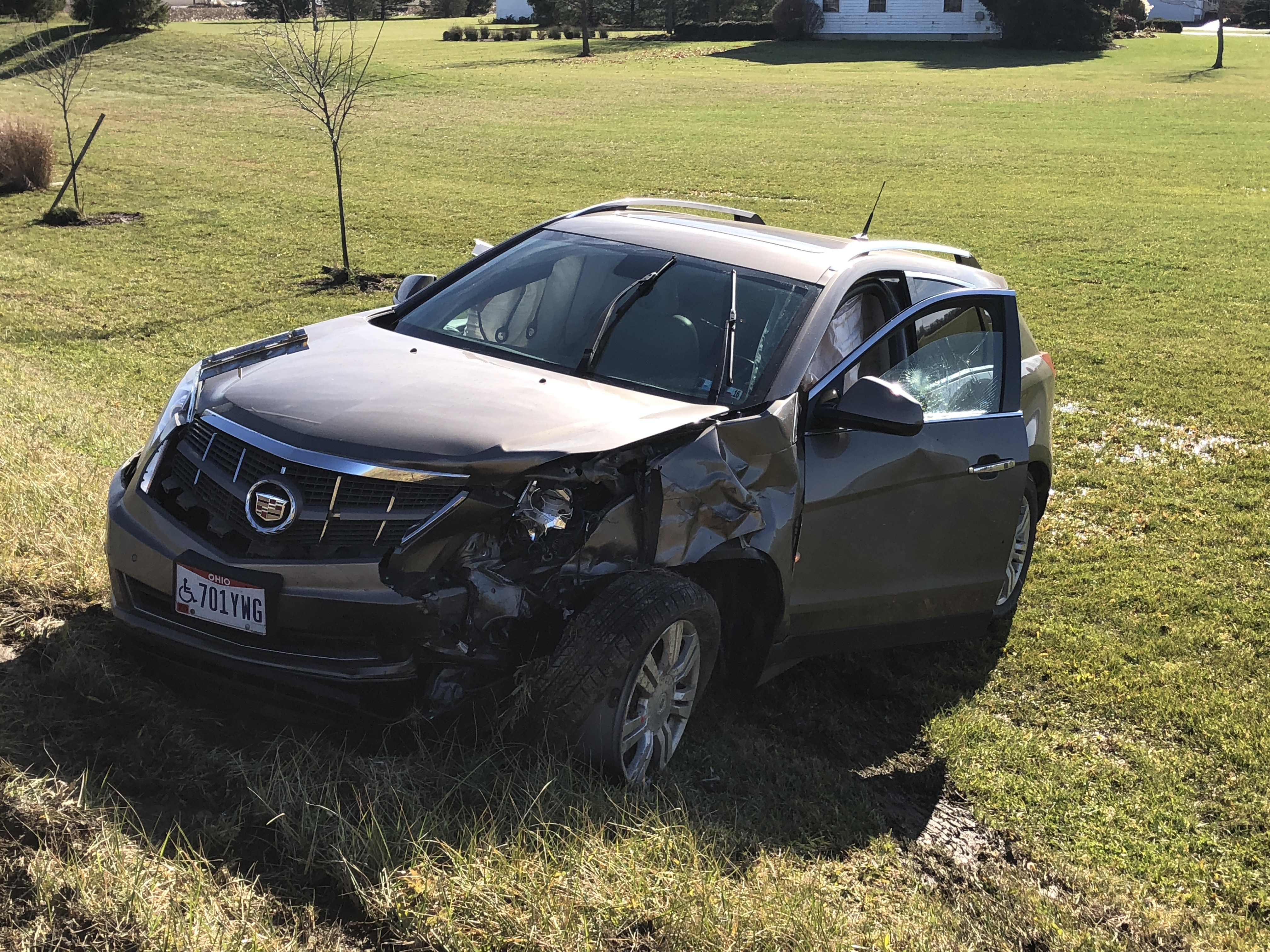 According to scanner traffic one of the individuals was pinned inside the vehicle, and med flight emergency helicopter was called but later canceled.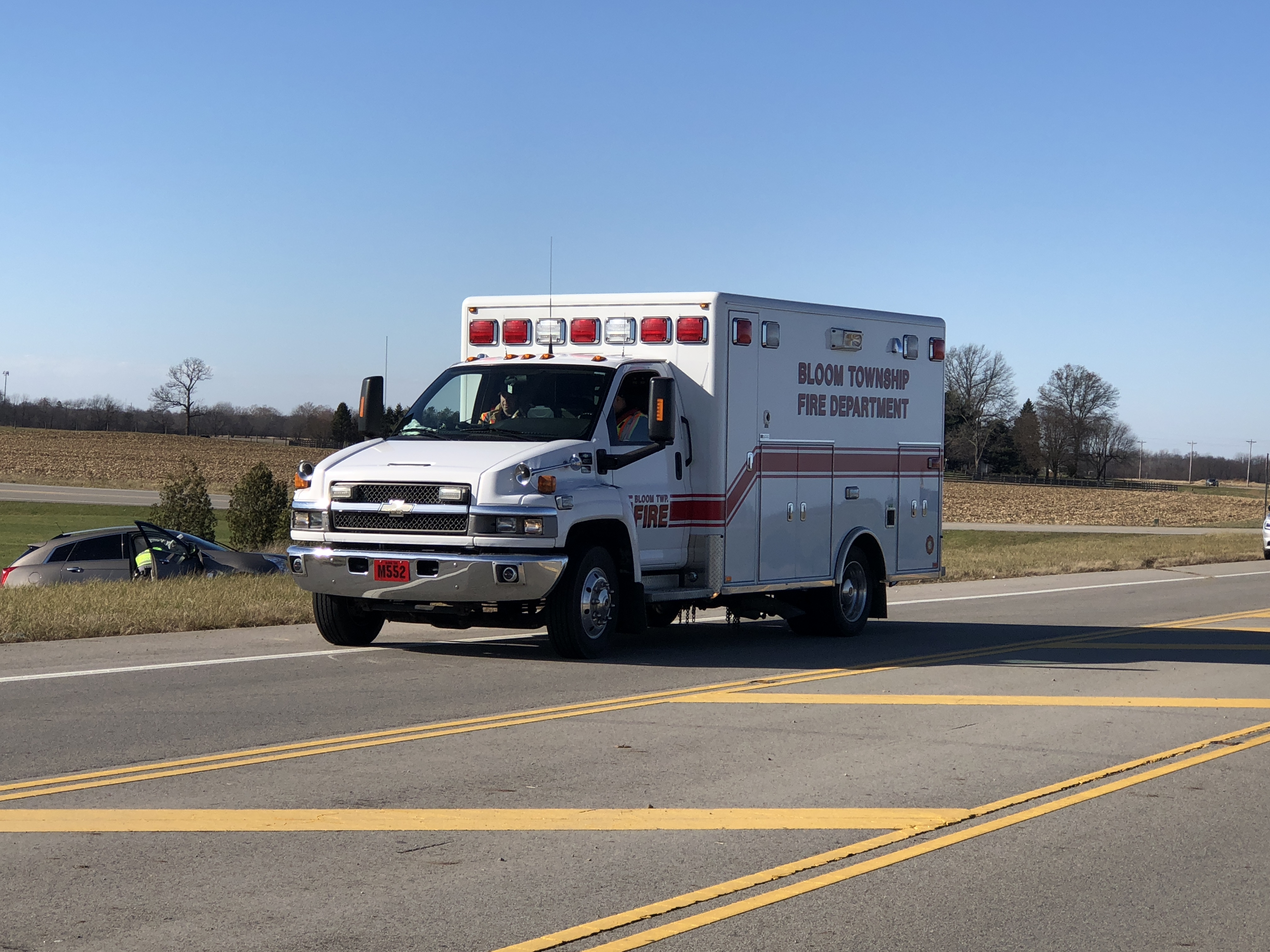 All three individuals two in Red Spark and one in Cadillac were transported to local hospitals with injuries.  The extent of those injuries was unknown at time of post but will update.  All were reported as wearing seatbelts.  Bloom Township EMT, and Harrison Fire/EMT were on scene.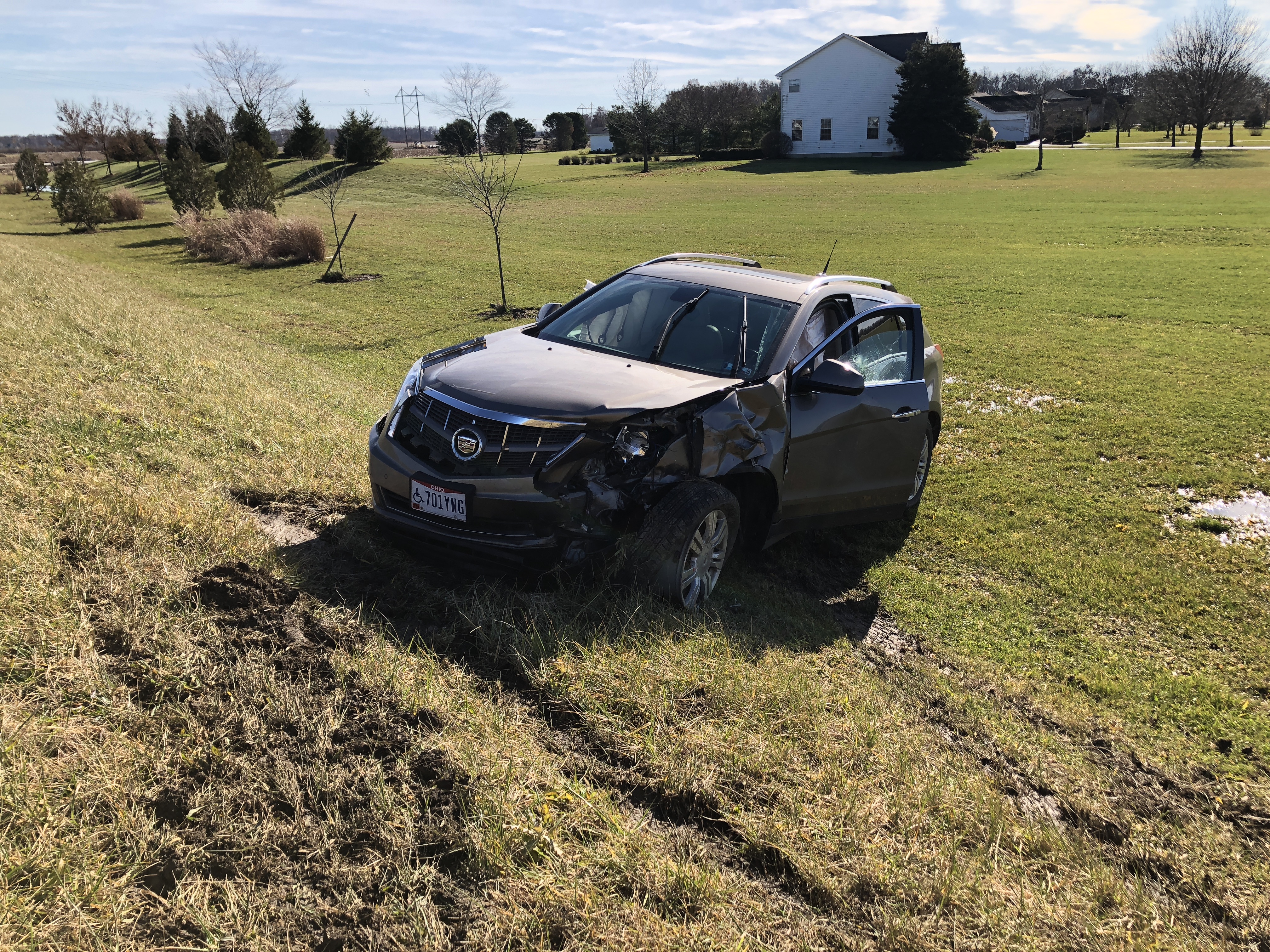 The first accident occurred around 11 AM at the intersection of 23 and Duvall road.