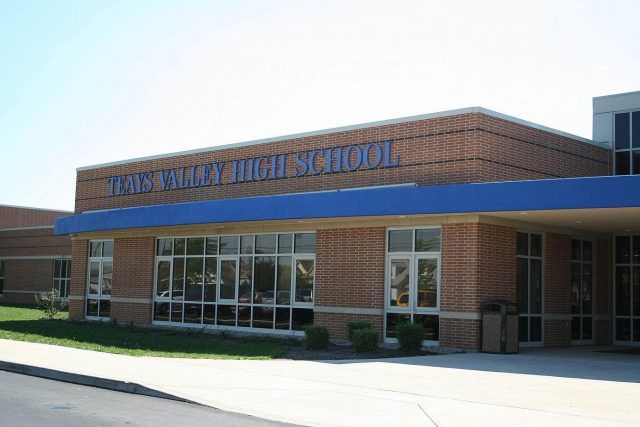 OHIO – Teays Valley schools reported today that they will go back to 5 days a week in school learning after a Governor Dewin Change. Students returned to school in January after having several weeks off due to rising cases of active cases in school. Some schools in the Pickaway County area extended Thanksgiving holidays and reverted back to online learning into Seasonal holiday break until now, but Governor Dewine says that they are changing guidance to how the schools handle COVID-19 exposures
"Because of the data we now have, we're changing our guidance and are no longer recommending that students who have been exposed to another COVID+ student quarantine – as long as all students have been wearing masks and the exposure took place in a classroom setting," said Dewine
Before the change in this mandate children exposed to a positive case quarantined from school and at home for 14 days.
Dewine says this is another step in trying to keep kids in classrooms. Dewine mentioned the need for kids to socialize, that in classroom is good for children's mental health, and children in poverty this is a place for those children to get a good balanced meal.
Circleville City schools announced on Wednesday, December 30th that they will continue in school learning Monday through Thursday on Monday, January 1, 2020.
Teays Valley Announced today January 25, 2021 that they will go back to a full five day a week schedule.
Teays Valley reports that they have 10 active cases of students with COVID-19 and two staff members. The school says that "they will continue to monitor the number of positives and quarantines, and will communicate any future changes to our learning models if they become necessary."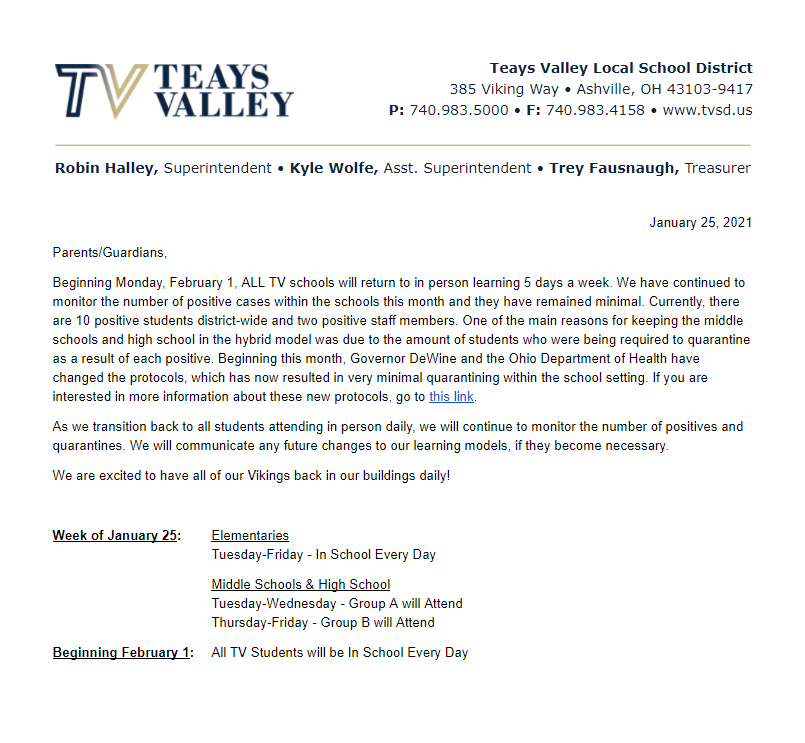 This decision comes after Pickaway county health reports Covid positive case numbers that are higher than we have ever seen in the area.As of 3:00 p.m. today, Friday, January 22, 2021 there is a total of 749,5921 confirmed COVID-19 cases in Ohio and 9,464 deaths. Currently, there are 6,652 confirmed positive COVID-19 cases in Pickaway County, 2,622 being inmates, leaving 4,030 local residents who have tested positive. There are 800 active local resident cases with 6 hospitalized. There are a total of 77 deaths, 37 being inmates and 40 community deaths.