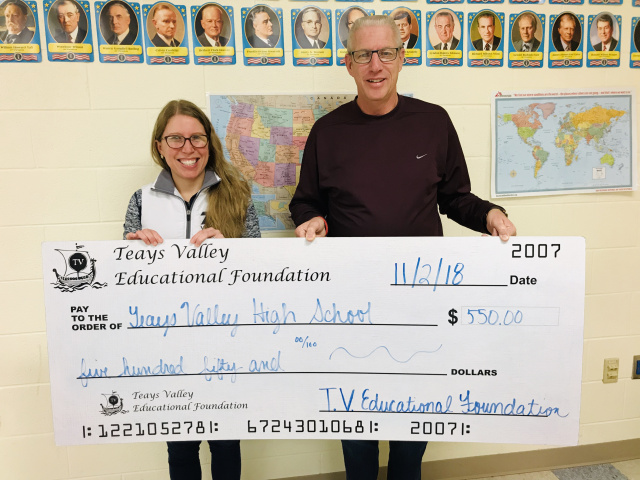 ASHVILLE – The Teays Valley Educational Foundation recently awarded a $550 grant to Teays Valley High School social studies teacher Abby Young to purchase a POW/MIA Chair of Honor, which will be placed at Viking Stadium.

"I am very grateful to the Teays Valley Educational Foundation for awarding this grant to purchase a POW/MIA Honor Chair in memory of Veterans. Once this is installed at Viking Stadium, it will be a constant reminder to all Teays Valley students and the community of the sacrifice Veterans have made for us," Young said. "I am excited to see how the school and community respond to this chair and I look forward to the conversations it will cause. Thank you, TVEF,"
TVEF board member Charlie Morrison is pictured presenting the check to Young.