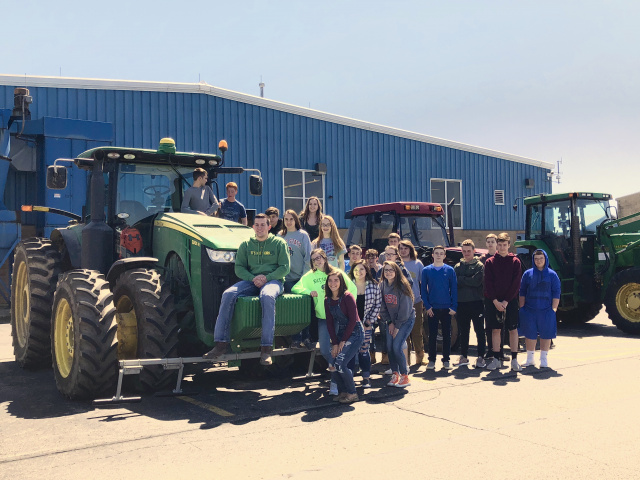 ASHVILLE – Teays Valley High School FFA members had a special day on Friday, April 21.  High School FFA members were able to show off their tractors, to outreach other kids curious about AG.  8 large farm tractors drove down one of Ashville Ohio's main roads State route 752.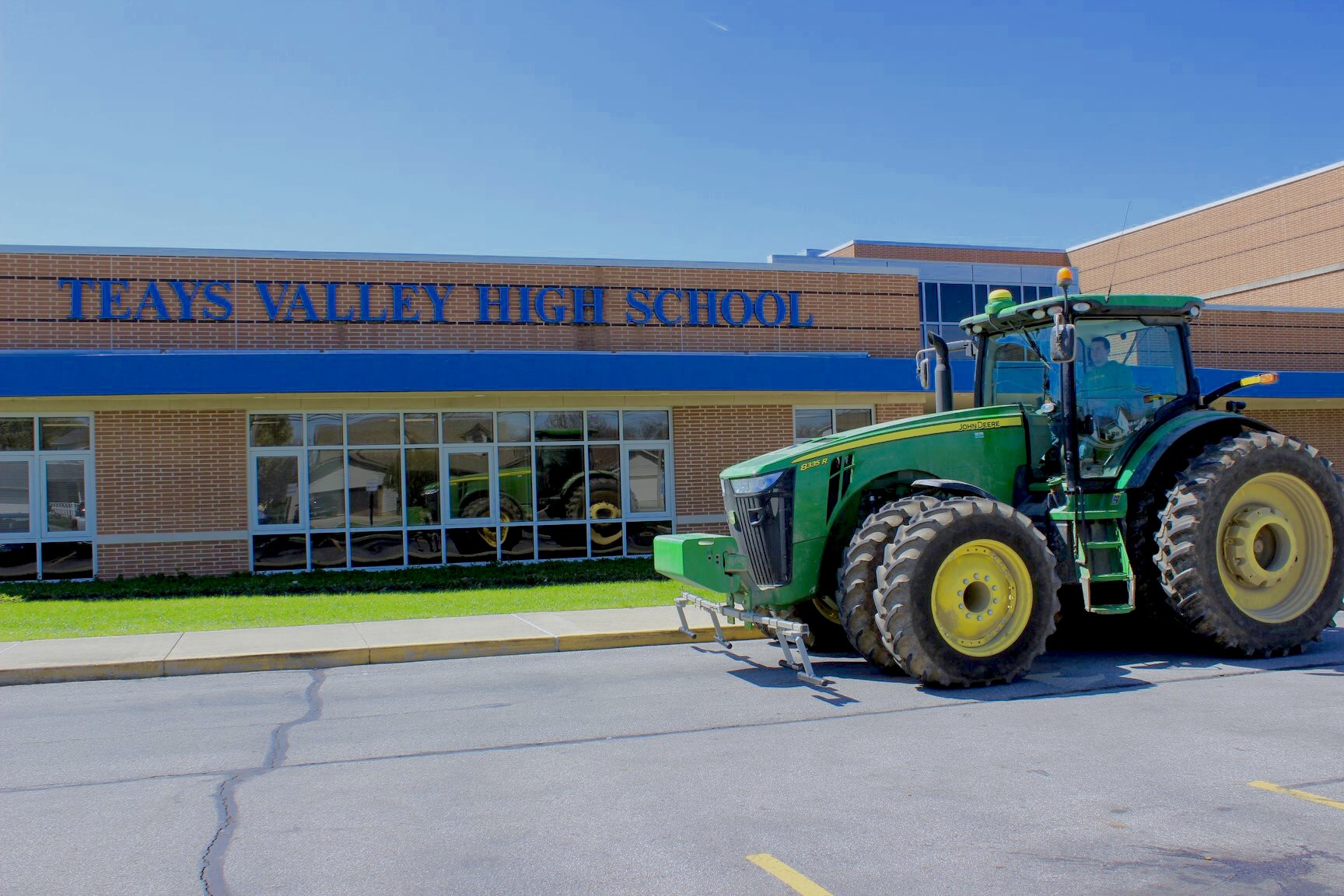 Ross Black High School senior and President of the Teays Valley FFA said, "I love getting my Tractor to school and let people see whats going on.  I want to get them into my tractor, and into the fields, I want others to see what FFA is doing, and if they have an interest, the FFA wants to be here to help answer any questions."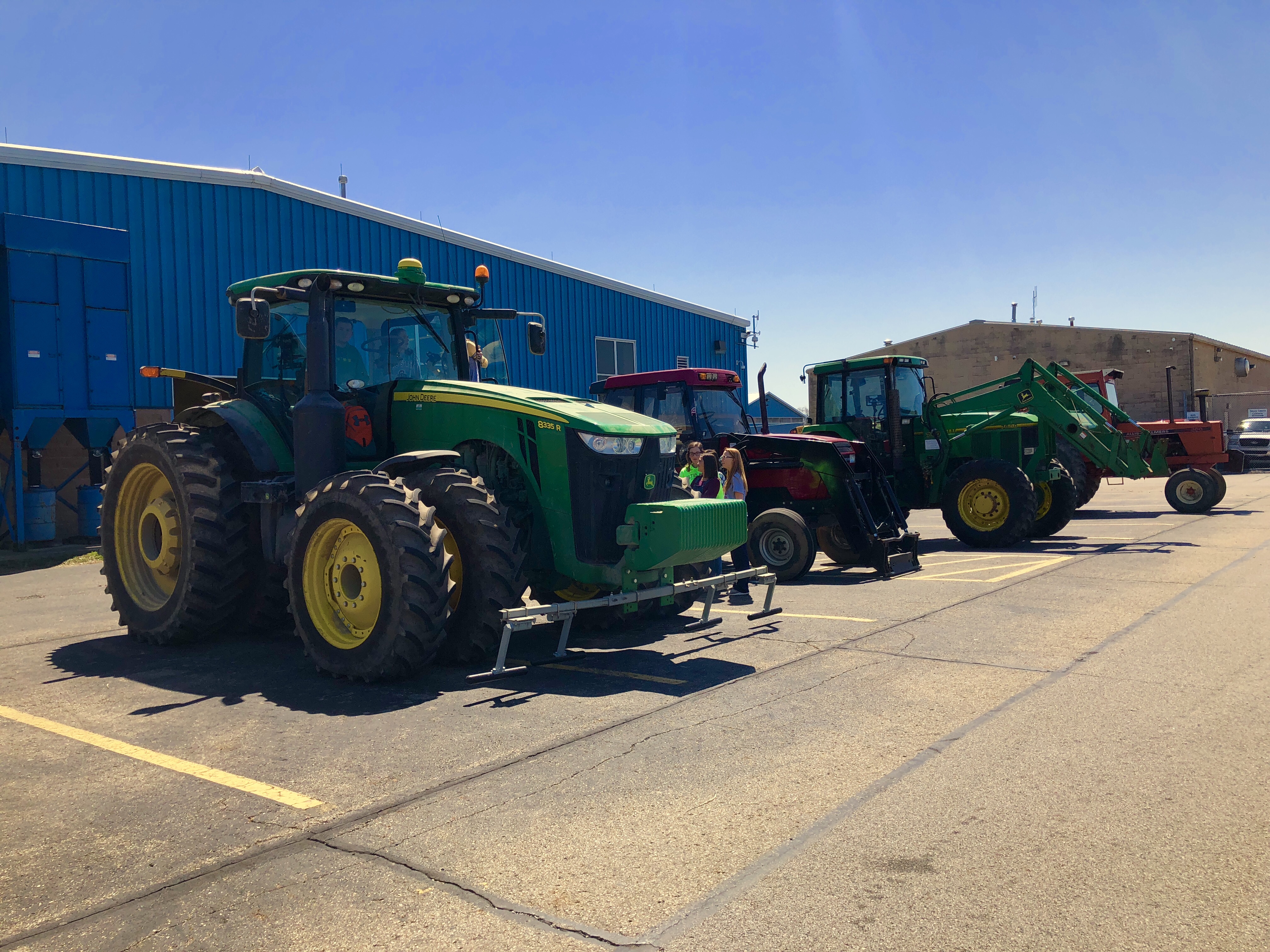 "I challenged my FFA members to get involved and take a stand for what they believe in, at the end of the day we are all family here.  I really want to inspire kids to get involved with the chapter."  After High School Ross is attending Ohio State ATI and said, he plans on farming the family farm.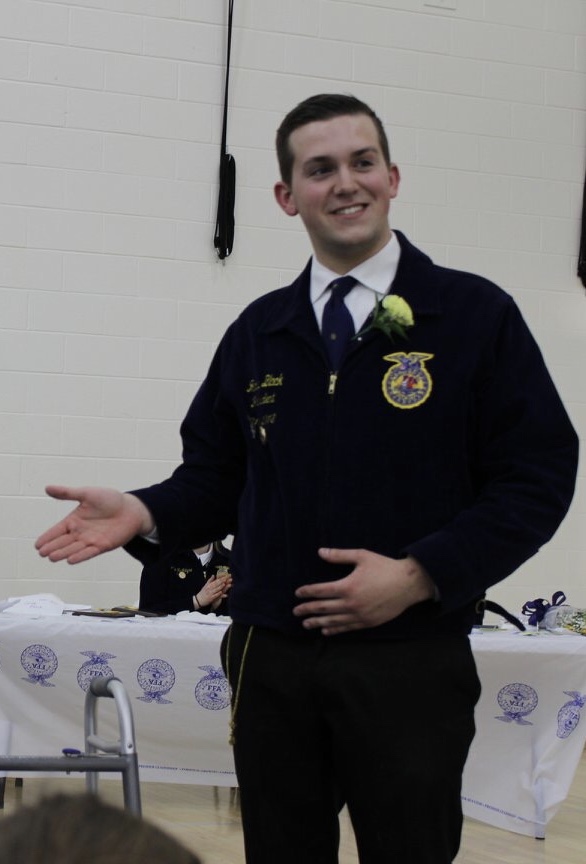 "Pickaway County has a strong tradition in farming. With the average age of farmers in Ohio being in their 50's, it's exciting to see youth interested in agriculture. With my daughter showing such a strong interest in FFA programs, I was more than willing to let her drive one of our tractors to school. Teays Valley FFA has done an excellent job preparing students for the future, in agriculture and beyond," said Officer David McIntyre Circleville Police Department.

"We have an ag department of 235 students, but when you look at the number of students that come from working farms that number is small.  A lot of students take the class because they hear it's interesting or because it's an elective.  They hear they get to have hands-on projects, or they love animals. So even for our ag students, it's exciting to see the big tractors in the parking lot, it's not something necessarily they are used to seeing every day.   This event allows students to climb up in the tractors and we are able to show the kids how the tractors work and the difference between different models and ages of equipment.  Even though they are Ag students, it is still important to show them production agriculture and the importance of it," said Shawna Murlin, Teays Valley Ag Teacher.