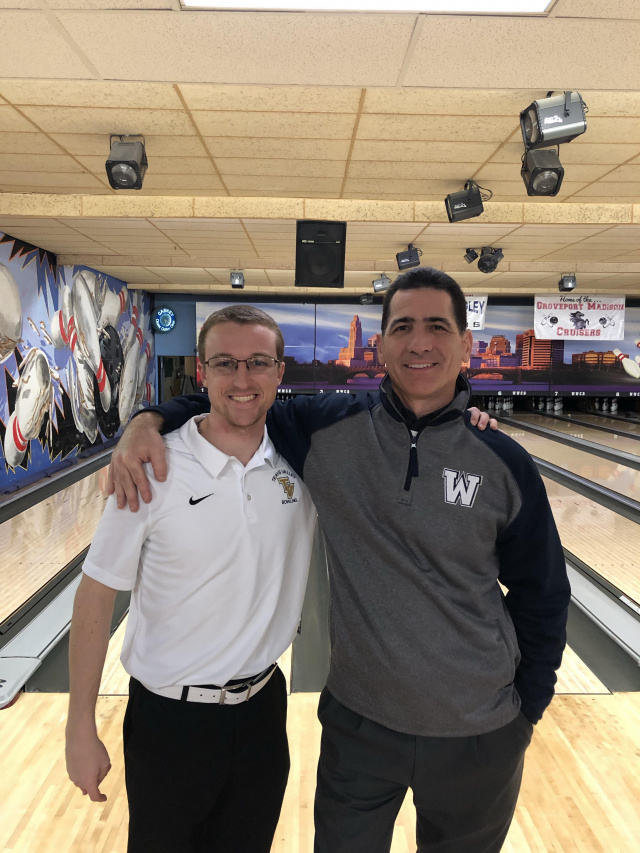 ASHVILLE – Teays Valley Coach Nicholas Bolyard beats his former coach Chris Lisi at Whetstone 2219 to 1887 in Variety Boys Bowling.
"I'm an alum of Whetstone, coaching against my former teacher who is retiring this year. Very cool and emotional for everyone involved. Kudos to Chris Lisi at Whetstone for his career of excellence," said Bolyard.
With Teays Valley Players averaging around 200 pins a game Whetstone Bowlers couldn't keep up with the pin count.  In game 2 Teays valley bowled better than average for a commanding lead.  Micheal Collins of Teays Valley scored a whopping 450 pins in two games with his second game being a 257.  Nice Job Micheal!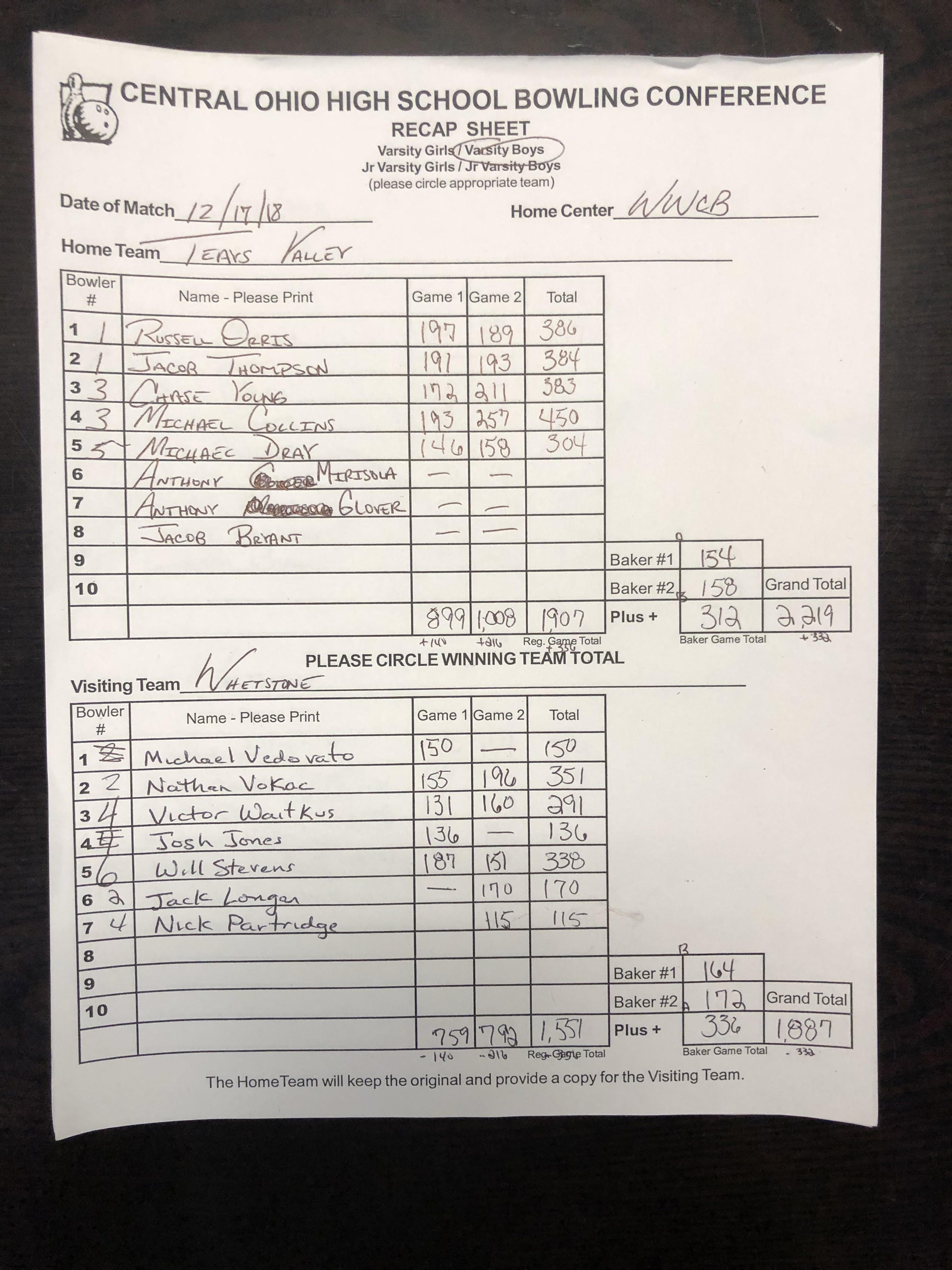 SCORE
Teays Valley- 2219
Whetstone- 1887
MATCH MEDALIST
Michael Collins, Teays Valley- 450 Series
TEAYS VALLEY STATS (2 game series in parenthesis)
Russell Orris- 197, 189 (386)
Jacob Thompson- 191, 193 (384)
Chase Young- 172, 211 (383)
Michael Collins- 193, 257 (450)
Michael Dray- 146, 158 (304)
Series 1- 899
Series 2- 1,008
Baker Games- 154, 158 (312)
WHETSTONE STATS (2 game series in parenthesis)
Michael Vedovato- 150 (150)
Nathan Vokac- 155, 196 (351)
Victor Waitkus- 131, 160 (291)
Josh Jones- 136 (136)
Will Stevens- 187, 151 (338)
Jack Longen- 170 (170)
Nick Partridge- 115 (115)
Series 1- 759
Series 2- 792
Baker Games- 164, 172 (336)