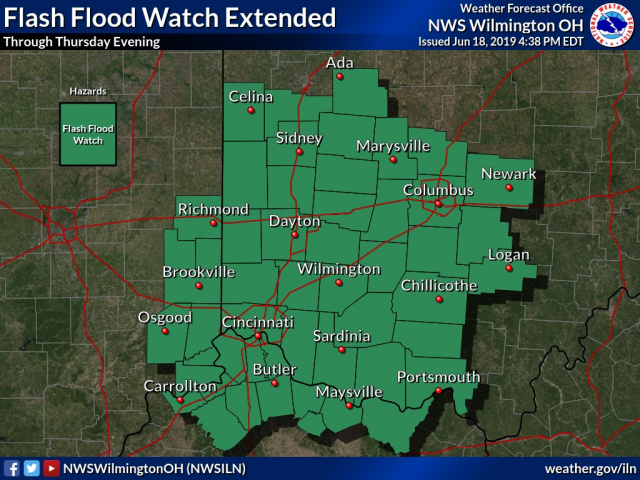 OHIO – Much of the region is under the threat of heavy rainfall today – more so this afternoon and evening. Flash flood guidance is low, generally 1.5 to 2 inches which will happen with just about any thunderstorm that parks over an area. Stay alert for any warnings and be prepared to take action if heavy rainfall results in flooding.
A not-so-fun fact of the day: measurable precipitation has been observed at Dayton (KDAY) on 84 of the 169 days of the current year. With another day of measurable rain a near-certainty today, that will be 85 of 170 — exactly half of the days of the year thus far.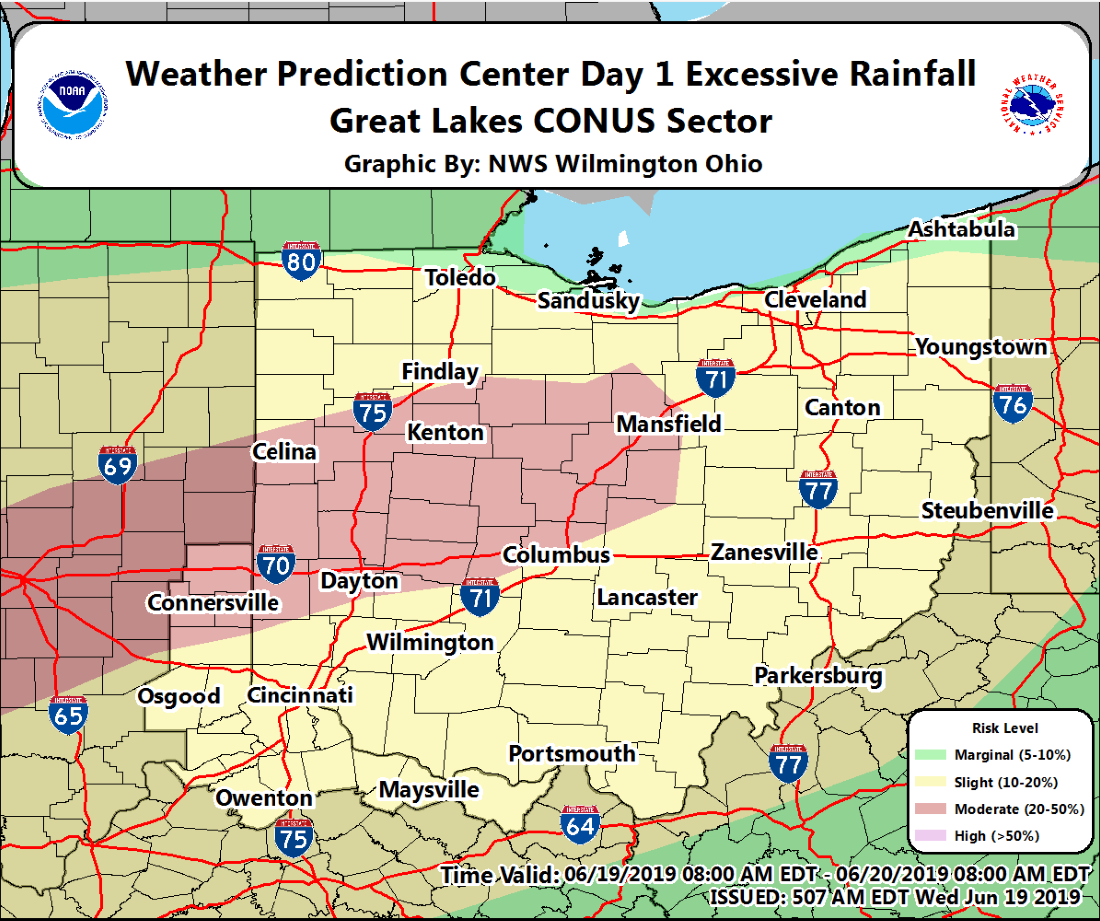 The Flash Flood Watch has been extended until Thursday evening. Scattered showers and thunderstorms are expected this afternoon and evening, as well as Wednesday afternoon through Thursday, and with the ground already saturated, additional rainfall amounts may lead to new instances of flash flooding.