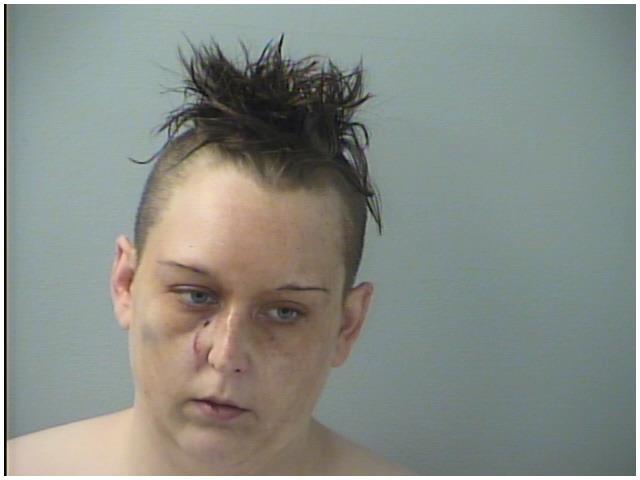 PIKE – The Pike county sheriff department is investigating a domestic violence incident that ended in two people being stabbed.
According to the sheriff department yesterday February 26, 2021Deputites responded to the 200 block of Meadow run in Eastern Pike County for a domestic violence dispute. On the way to the scene it was reported that two people had been stabbed and the suspect was still armed with a knife inside the home.
When deputies arrived on the scene they found an older male father of the suspect locked in his truck with over 14 stab wounds. Mother had left the home and ran to the neighbors after defending herself from her daughter also and also having defensive stab wounds to her hands and arms. The sheriff's deputies found 31-year-old Scarlett Hannah inside the house with a knife covered in blood.
Mr. Hannah was rushed to Riverside Hospital in Columbus, Mrs. Hannah was taken to a local hospital. Scarlett Hannah was arrested and taken to Butler County Jail and charged with Attempted aggravated murder and felonious assault.