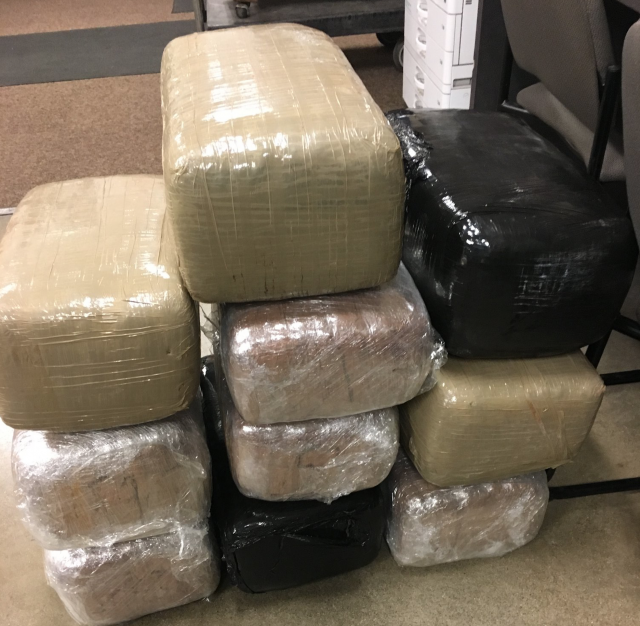 COLUMBUS – During a narcotics investation The (OOCIC) or Ohio Organized Crime Investigations Commission (OOCIC) / High Intensity Drug Trafficking Area (HIDTA) Task Force Detectives came in contact with 2 people driving a full sized pick-up truck.
During that investation the officers were given the ability to search the truck and located 121.6 pounds of bricked Marijuana with a street value of approximately 274,420 thousand dollars. According to police the bundles were hidden inside a container with the bed of the pick up truck. Both suspects that are not identified at this time were charged with felony possessions of marijuana.
"This was great work by all those involved: Columbus Division of Police, Gahanna Division of Police, Ohio State Highway Patrol, Homeland Security and BCI&I Ohio Attorney General Dave Yost," said Sgt. Jim Haley, OOCIC Task Force Director
Established in 1986, the Organized Crime Investigations Commission assists local law enforcement agencies in combatting organized crime and corrupt activities. The Commission is composed of members of the law enforcement community, and is chaired by the Ohio Attorney General. They review complaints of organized crime and corrupt activities and monitor current investigations.