Little Rock – A Little Rock ramp agent went, "Above and Beyond" the line of duty after finding a child's lost toy from the previous city destination when he returned it with a mission log and photos.
According to a release from Southwest Jason the ramp agent knew that a child was missing his Buzz Lightyear badly, he even had written "Hagen" on the bottom of his boot much like in the Toy Story Movies.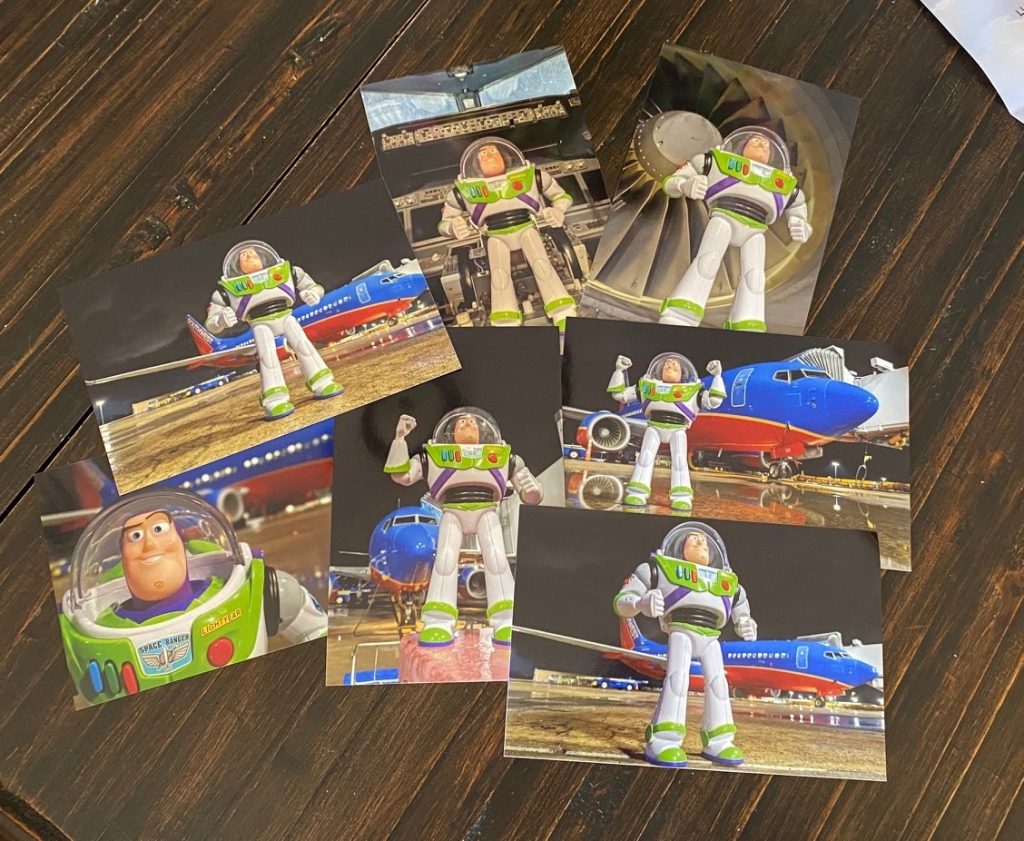 Jason who had the ability to search for the parents' names in the database located the family. The family in another destination Buzz had gone halfway across the county.
That's when Jason hatched an idea to get the toy back and create a special adventure that the child would love. A few days later, Hagen and his family received a special surprise in the mail. Not only was his buddy returned, but he arrived in a hand-decorated box, complete with a letter describing his mission at Southwest Airlines, and pictures to boot.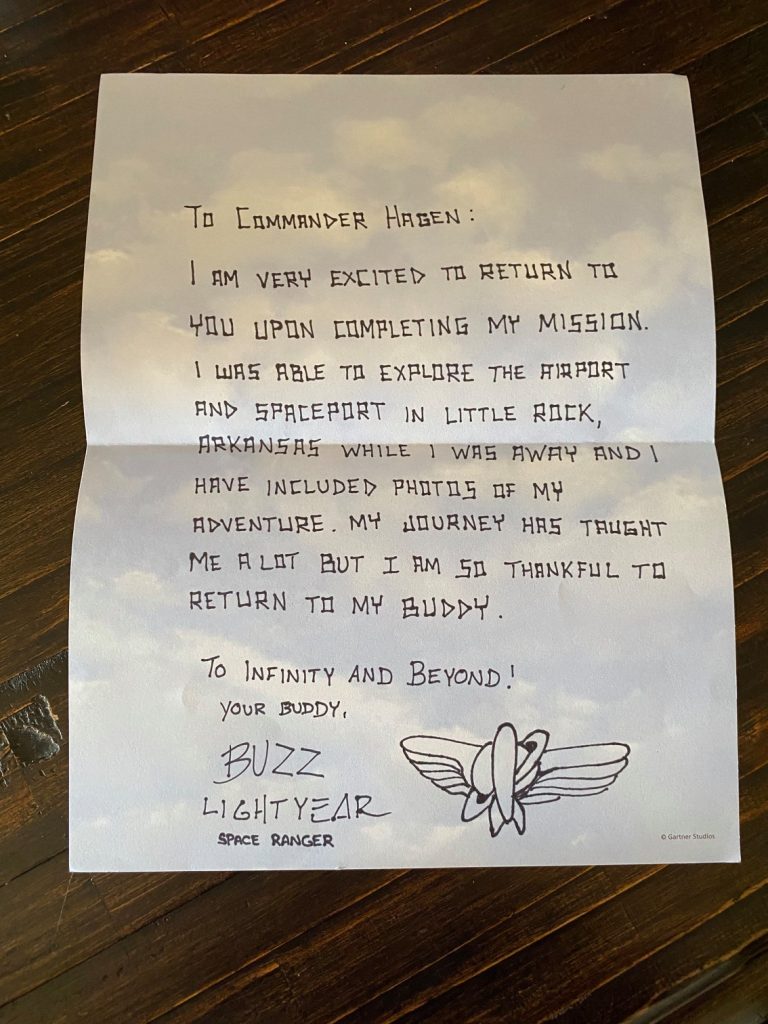 "There's definitely not enough good in this world, and for someone to take the time out of their day to do that for strangers means the world to us." –Ashley, Hagen's mom