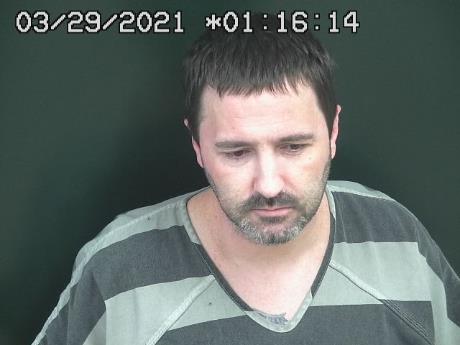 MOUNT ORAB – Last week Major Crimes Task Force, along with the Bureau of Alcohol, Tobacco, & Firearms, Ohio State Highway Patrol, Williamsburg Police Department, & the Brown County SWAT Team put a 42-Year-Old man behind bars for multiple charges including operation of a counterfeit operation.
According to Brown County Sheriff's office, On March 23, 2021, the above-mentioned groups performed a search warrant at Countryside Inn & Suites in Mount Orab, Ohio. They were looking for Michael Keith Williams who had multiple warrants in other counties and was being investigated for multiple crimes including, Trafficking Narcotics, Weapons Offenses, Counterfeiting US Currency, and Counterfeit ID's
The units arrested Willams and when they searched the room they found evidence to support their investigation.
The search revealed a large amount of suspected Methamphetamine, Counterfeit US Currency, a loaded firearm, False ID cards, along with multiple items used to manufacture Counterfeit Currency.
Michael Keith Williams is currently incarcerated at the Brown County Jail. Pending Charges include Trafficking and Possession of Methamphetamine, Counterfeiting, and Having weapons while under disability.