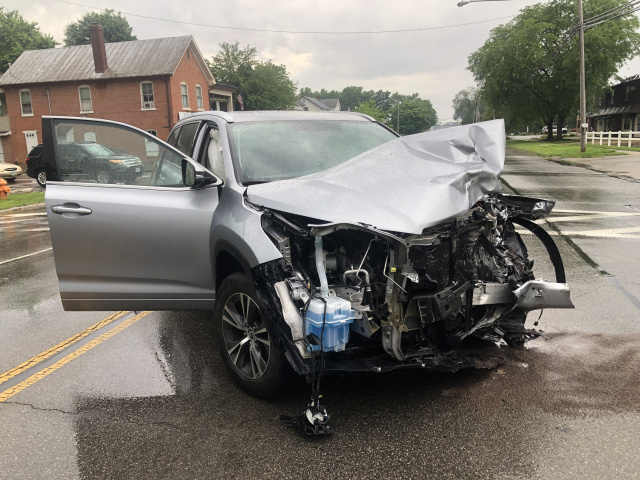 CIRCLEVILLE – An accident occurred around 9:30 am this morning at the intersection of South Court and Walnut Street.
According to police Gray Toyota Highlander was traveling Southbound on South Court Street when she attempted to turn left onto Walnut Street striking the Black Jeep Wrangler who was driving North on South Court. The impact caused the Jeep's airbags to deploy and damage to the steering caused the jeep to leave the roadway on the right side of the road and hit the home located at 1112 South Court Street causing minor damage to the home.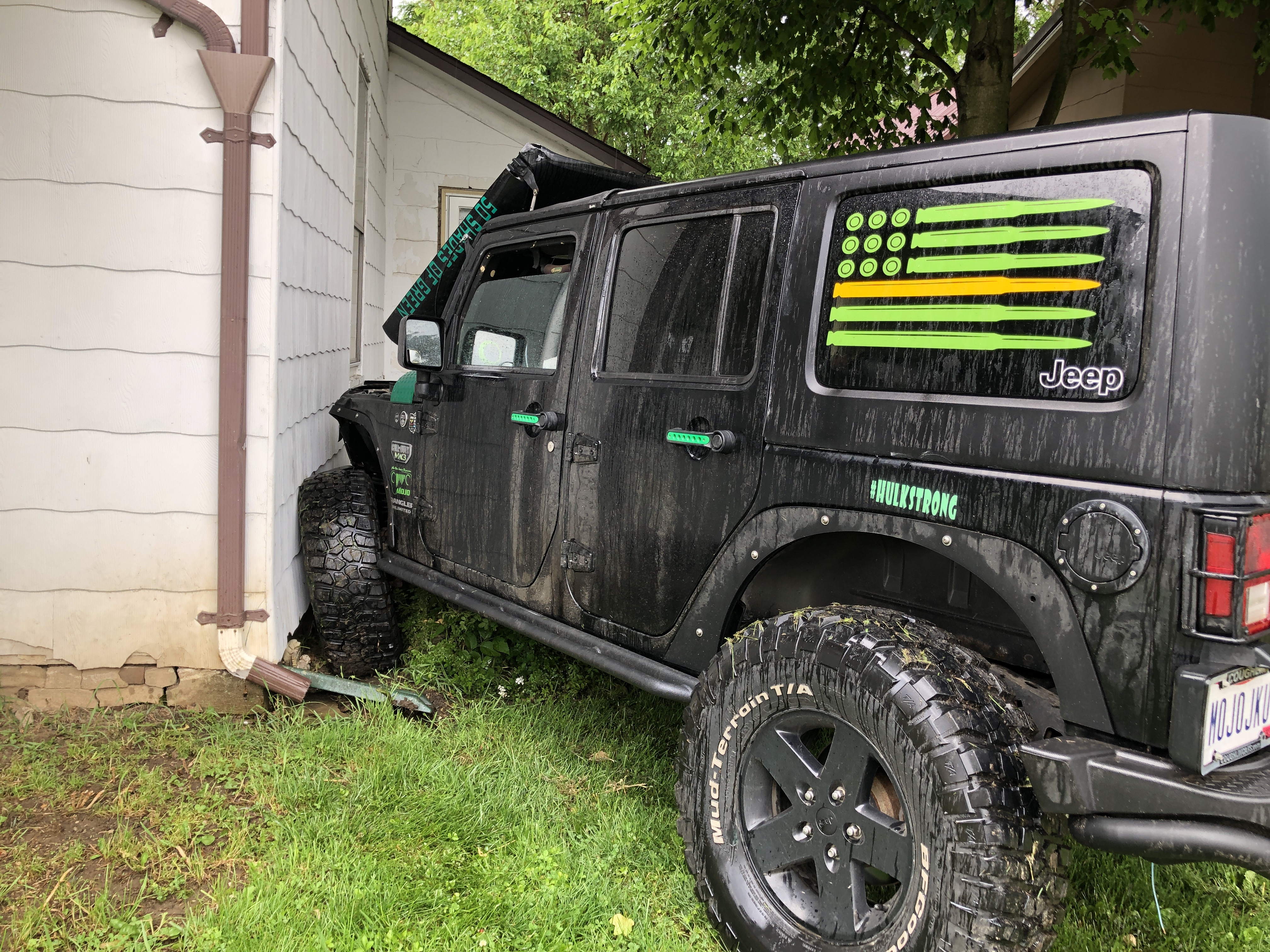 Two occupants in the Jeep and the one occupant in the Toyota only received minor injuries, all were reported wearing seatbelts.
Police say that the Toyota will be sited as the driver that caused the accident. South Court Street was shut down for about 45 minutes.  Circleville police and Circleville Fire/EMT were on scene.