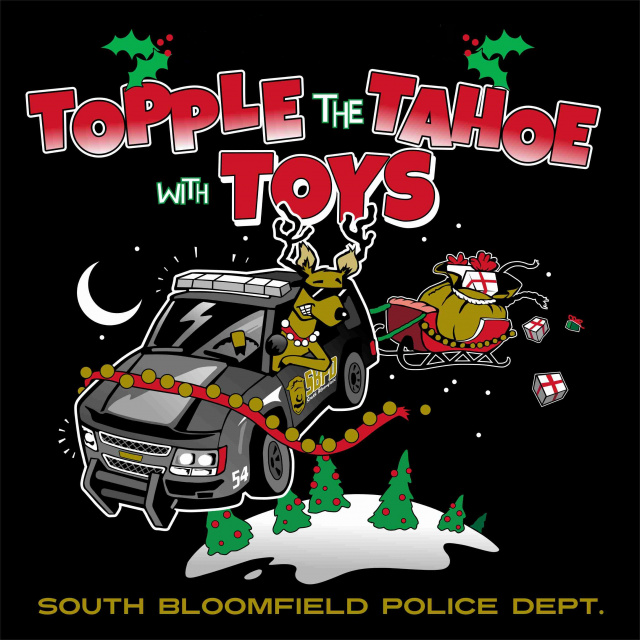 South Bloomfield, Ohio – On Saturday December 8th from 8am to 8pm, the South Bloomfield Police Department will be hosting its 7th annual "Topple The Tahoe Toy Drive". "We love this time of year for this event", said Chief Ken McCoy, "from its initial inception, it has grown every year and we could not be prouder of all the people in our county that make the donations that keep this event going, and really show the communities supporting each other". This year however, there are a few differences to the event. Unfortunately, this year the department was unable to continue to maintain the Chevrolet Police Tahoe that has been the staple of this event for the last 6 years due to rising maintenance costs and safety issues in still utilizing it as a police vehicle.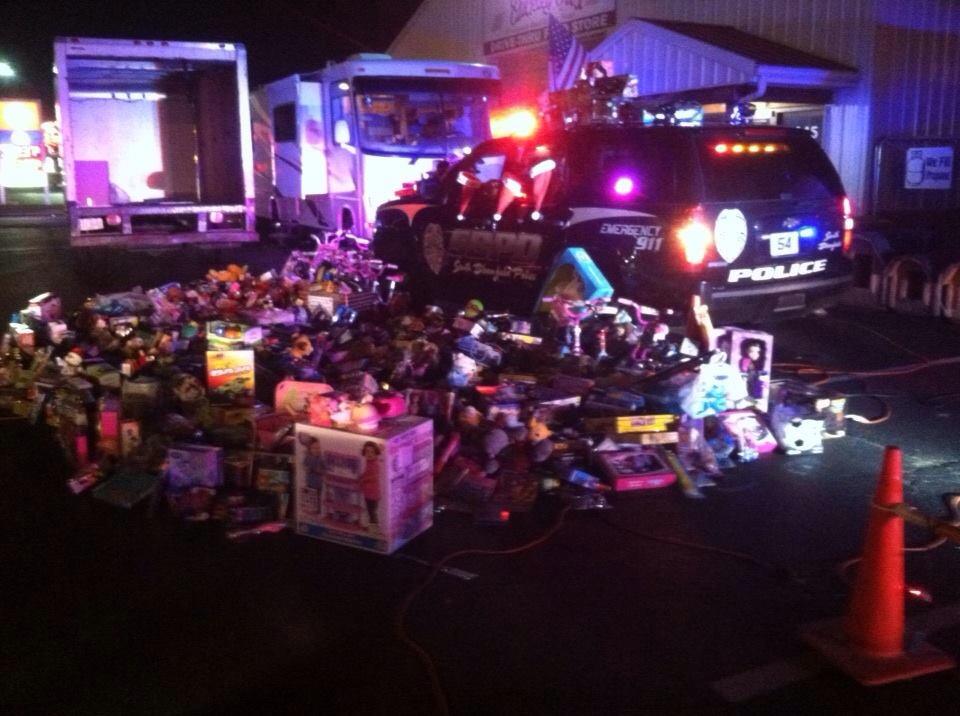 Chief McCoy expressed how upsetting this was by saying "Unfortunately we had to de-commission our Tahoe this year as the mileage and maintenance costs continued to rise, and as such, it increased a safety risk for officers that were using it for patrol" he continued by saying "we understood that this would happen sooner or later and while we coddled it for the last 2 years to be able to continue its use in this event, we were deeply saddened to see the stripes come off and my officers wondered what would happen with our event". 

As budgeting did not allow the purchase of a new Chevrolet Tahoe for patrol being one of the bigger patrol vehicles for police departments, this years event organizer Officer Chuck Miller reached out to Coughlin of Circleville and they in return stepped up to help out. Coughlin has partnered with the South Bloomfield Police Department and has offered them to use a brand-new Chevrolet Tahoe for their event to keep their event alive and to allow it to continue on. Officer Miller said "It was a no-brainer to reach out to Coughlin in Circleville and see if we could borrow a Chevrolet Tahoe. We focused on making sure all toys collected stayed in Pickaway County to help local families, so having a partner that is locally based was the only direction we could take. In turn, the name Topple The Tahoe has been established and we had to try to do what we could to keep the event recognizable and its always requested so we are very pleased they were able to help us".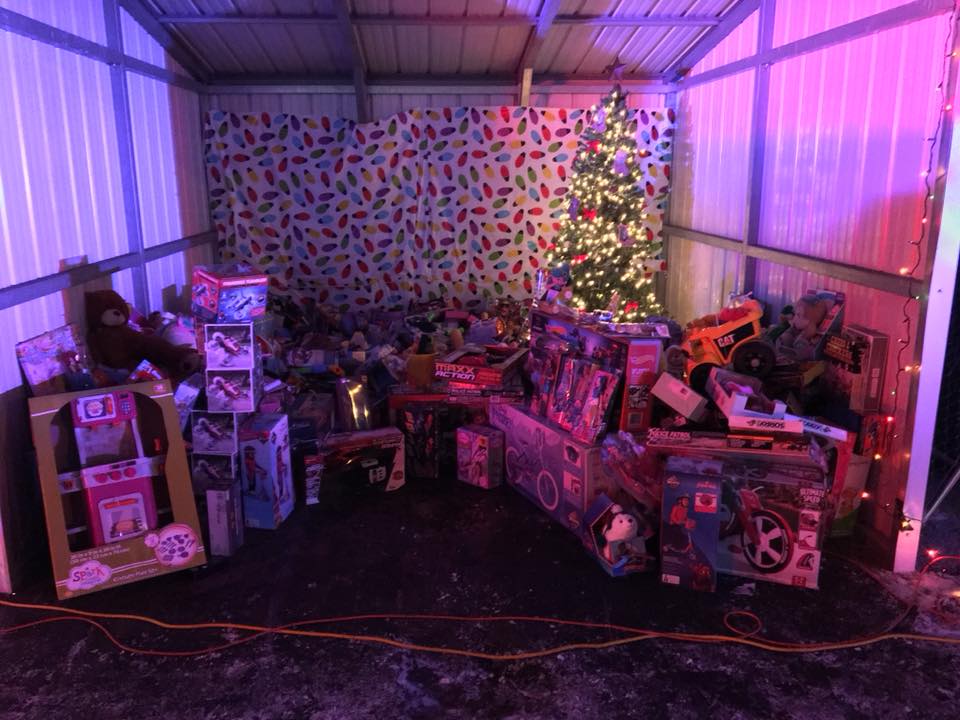 In addition to the "Topple The Tahoe Toy Drive", this year the South Bloomfield Streets and Utilities Department has challenged the police department and entered the holiday donation drive arena as well. New this year at the "Topple The Tahoe Toy Drive" will be the "Cram The Kubota Food & Coat Drive". This new donation drive has set a goal of filling the South Bloomfield Streets & Utility Departments Kubota Front Loader with canned and non-perishable foods and lightly used coats and jackets for donations. Two important goals this year, 1st to Cram the Kubota's front loader with as much canned and non-perishable food as well as lightly used coats and jackets. The 2nd goal is to Topple The Tahoe with new and un-wrapped toys and see who will win. Stop by any time and bring as much of all as you can, all donations will go to PICCA to help families that need help as much as possible within Pickaway County.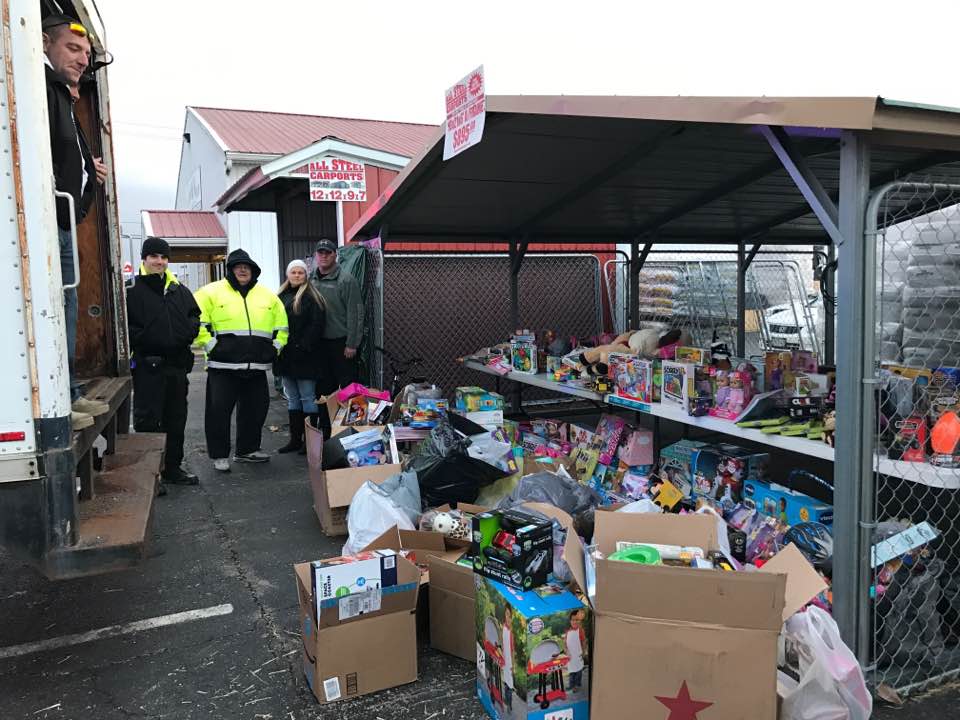 And most important for the little ones….DON'T FORGET to stop by and see Santa at the event from 5p-7p and let him know or drop off you list for presents this year and feel free to take pictures with the whole family. If you would like to make a toy or monetary donation for the "Topple The Tahoe" they can be dropped off at the South Bloomfield Municipal Building, as can early canned or non-perishable food donations for the "Cram The Kubota".