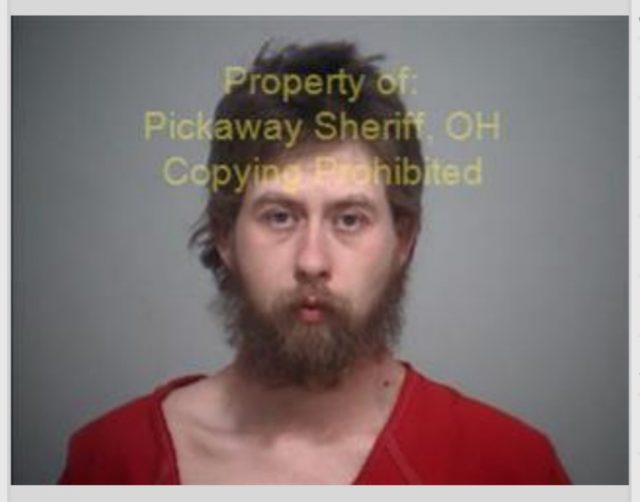 South Bloomfield OH- UPDATE: New charges have been added to the suspected drunk driver, including Fugitive From Justice. Now incarcerated in the Pickaway County Jail on a total of 7 charges.
1. OVI
2. OVI Breath
3. Driving under suspension
4. Display License
5. Using weapons while intoxicated
6. Carrying concealed weapon
7. Fugitive from justice
-Original Story-
A traffic stop for missing headlight violation leads officers to an arrest for several charges.
It all went down on New Years Day in South Bloomfield, on South Walnut Street. A South Bloomfield officer noticed a black 1998 Jeep Cherokee that was missing a headlight. Once the vehicle was stopped, the officer found the driver, 26 year old Keith Hammond of Mt Sterling OH to be under the influence, testing at a .104  during a breath test.
The officer also observed a loaded .22 caliber rifle on the back seat of the vehicle. In all, the driver is facing several charges, including OVI, Driving under suspension and Using a weapon while intoxicated,
The suspect is currently being housed in the Pickaway County Jail.
Please remember, all people are innocent of the accused charges until proven guilty in the court of law.