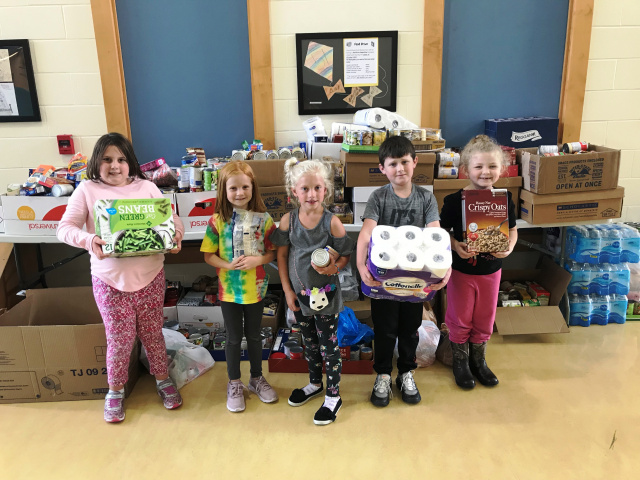 South Bloomfield Elementary School held its annual fall food drive the week of October 8. They collected 1,450 items, which were donated to the Ashville Food Pantry.
"I am grateful to our staff for organizing this food drive every year. They do a great job of teaching the students the importance of giving back to our community and this food drive is just one of the many examples of our staff and students stepping up to do just that," principal Bruce Bryant said.
First graders Emma McVey, Kynsley Vittitow, Georgia Morris, Caydin Carr and Racena Dutton are pictured with many of the items that were donated.