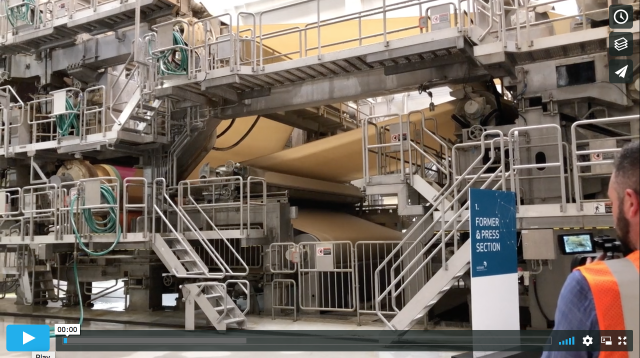 Circleville -The Italian tissue paper manufacturer Sofidel opened on October 3,2018 a 280-acre plant, its first integrated paper plant built from the ground up in the United States. Sofidel's new Circleville, Ohio, plant is one of its most technologically and environmentally advanced tissue paper plants in the world, with innovative machinery that increases both the quality of its products and the energy efficiency of its operations.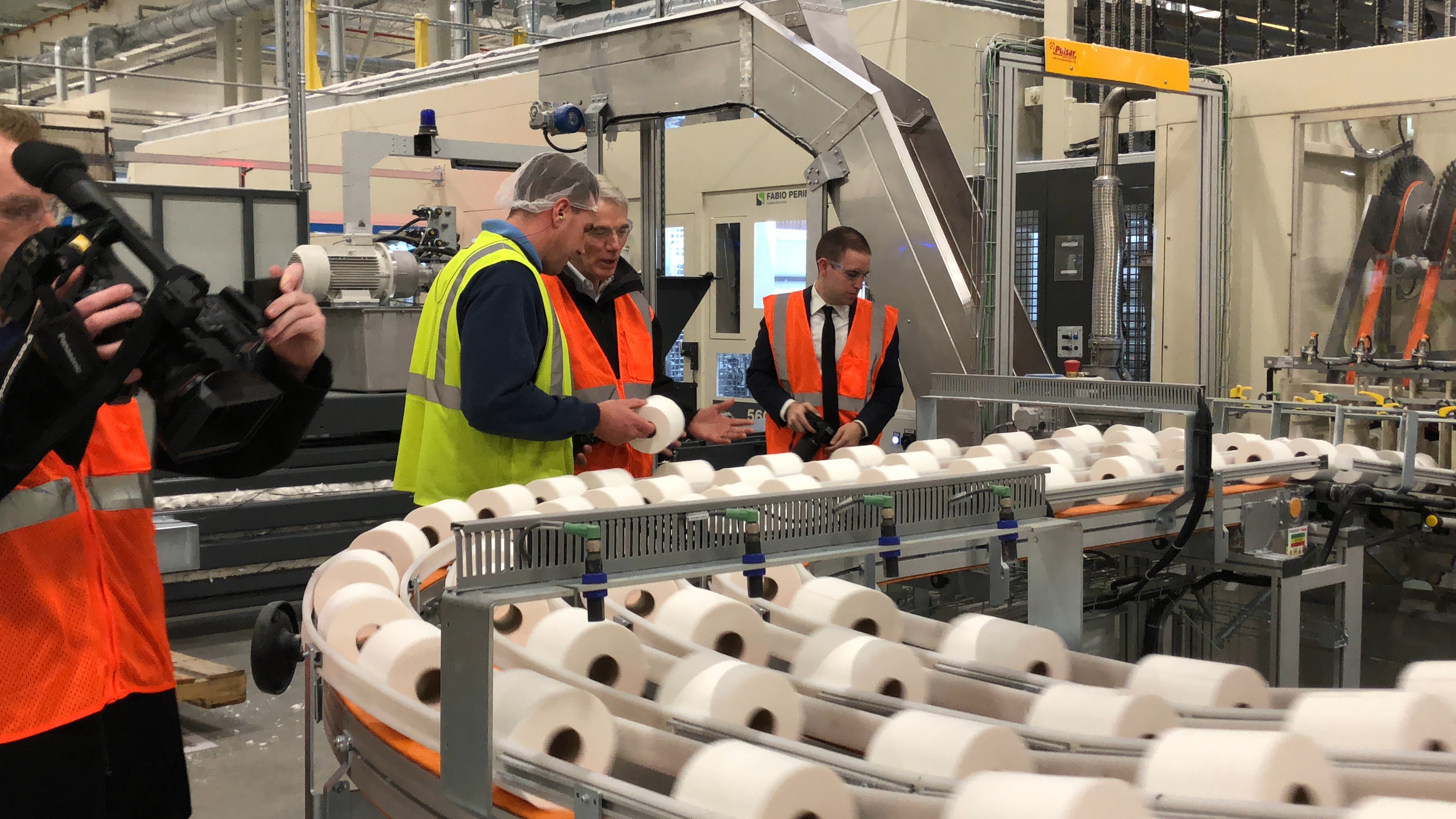 Since June, the Sofidel plant has been working off one of the giant dryers we saw transported through town.  According to Sofidel plant manager it takes time for the gigantic dryers to get to full speed and work the bugs out of them for maximum production.  Yesterday during the Portman tour Sofidel management told us that they had started up the second dryer and expect it to be running at full capacity in a month, minus bugs of course.
Sofidel Dryer from Jeremy Newman on Vimeo.


sofidel automation from Jeremy Newman on Vimeo.
What does that mean for us in Circleville?  More jobs, according to Sofidel they currently employ around 270 people and they are needing around 320, so Sofidel is hiring. More information on this click here. 
"The United States is a crucial market for us and is where we intend to grow,'' said Luigi Lazzareschi, CEO of the Sofidel Group, which owns subsidiaries in 13 countries, including Sofidel America. "This plant will help us fuel our growth significantly and further our commitment to sustainable, environmentally responsible development. We are extremely proud of this plant and look forward to being an important part of the Circleville community for decades to come."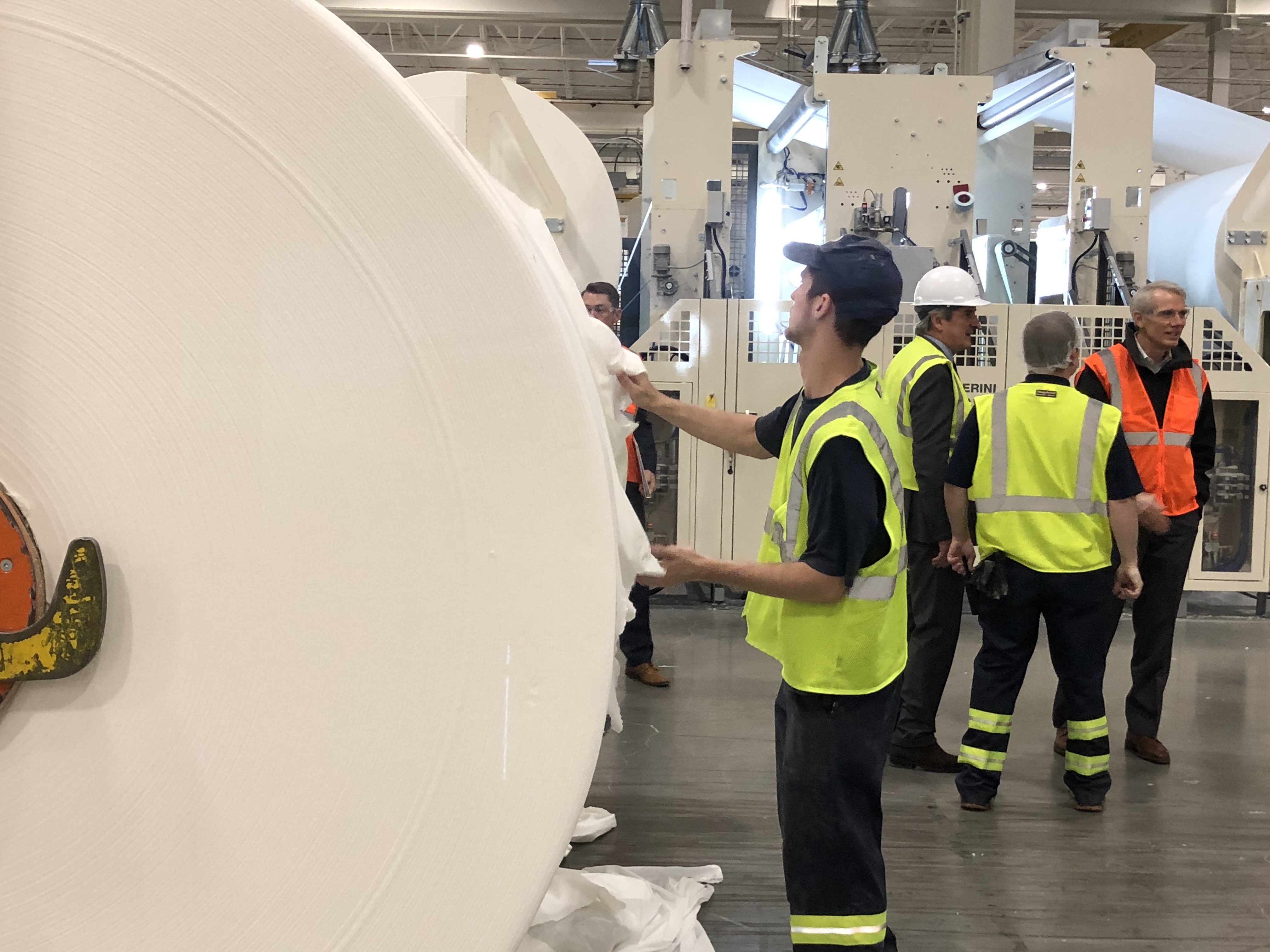 In a interview with Lazzareschi he told Sciotopost that Pickaway County workers are, "more hungry and more focused employees than they have in other plants they operate.  They seem more motivated and more engaged than most employees they have dealt with." 
Sofidel chose the 280-acre site south of Columbus, Ohio, based on its accessibility to underground water sources, reliable and affordable utilities (natural gas and electricity), a skilled workforce and intermodal transportation systems.  "What you see is only half of it," according to P3 Economic Development Director, Ryan Scribner, "Sofidel plans on doubling the footprint you see here."
Sofidel's complete plan is 3 dryers and double the current footprint you see, offering in the Circleville plant and over 700 jobs making it one of the biggest employers in the area.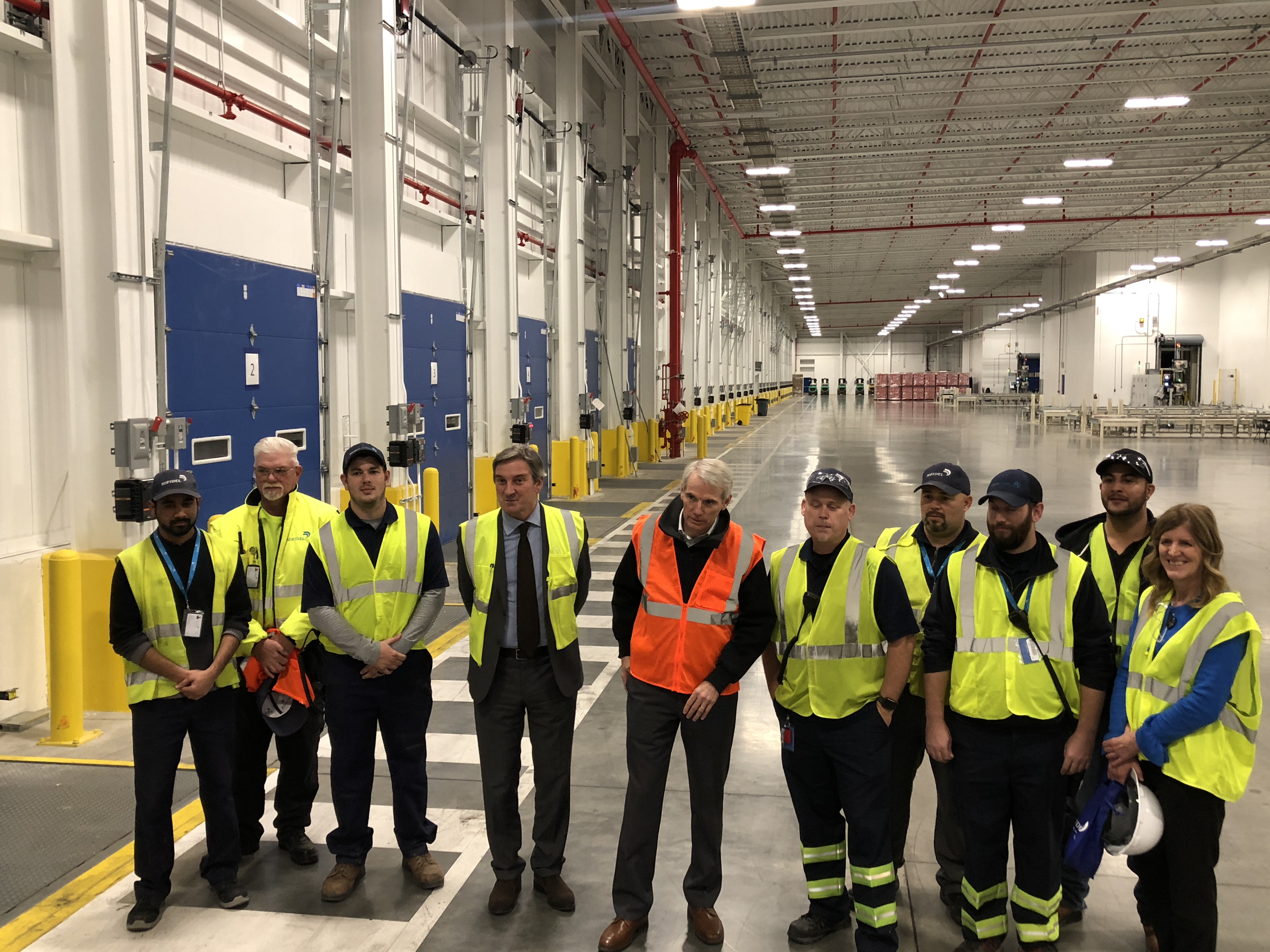 On November 8 U.S. Senator Rob Portman said, "I had a very productive visit to Sofidel's new plant today. I enjoyed meeting with employees and learning more about how the investment in this new plant is benefiting the local economy," said Portman. "This new facility will create nearly 700 jobs for this local community, and as a result, will provide a significant boost to the region's economy. I will continue to work with employers like this one to ensure we have the right tax and regulatory policies in place to support Ohio business, families and jobs."