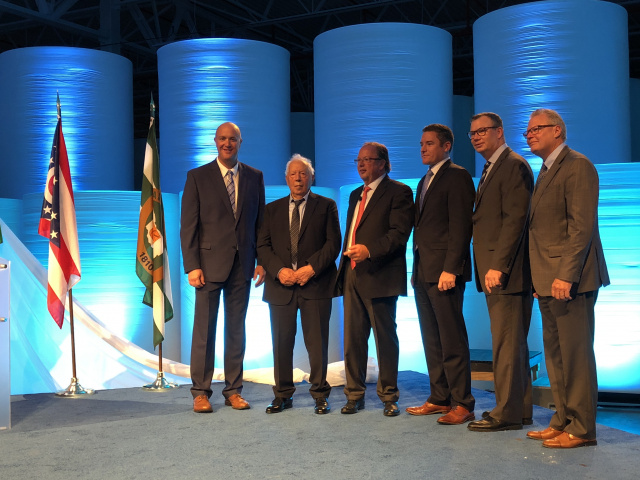 CIRCLEVILLE – Sofidel paper manufacturer Sofidel opened yesterday a 280-acre plant, its first integrated paper plant built from the ground up in the United States. Sofidel's new Circleville, Ohio, plant is one of its most technologically and environmentally advanced tissue paper plants in the world, with innovative machinery that increases both the quality of its products and the energy efficiency of its operations.
The grand opening ceremony marks a major milestone for the company and its growth in the United States, the world's biggest market for tissue paper consumption per capita. Since expanding to the United States in 2012, Sofidel now has operations in seven states: Florida, Mississippi, Nevada, Ohio, Oklahoma, Pennsylvania and Wisconsin. The Circleville plant, which produces toilet paper, napkins and paper towels, is Sofidel's first greenfield investment in the country.
Ryan Scribner Economic Development Director of Pickaway Progress Partnership – P3 explains how Pickaway's Plan to develop the area and hard work going after big companies is paying off. Brian Stewart, Pickaway County Commissioner supports P3 endevors in economical deveolpment in the area.
This is a pretty long video, but I wanted to let people watch the entire ribbon cutting ceremony that happend at Sofidel yesterday. Enjoy!