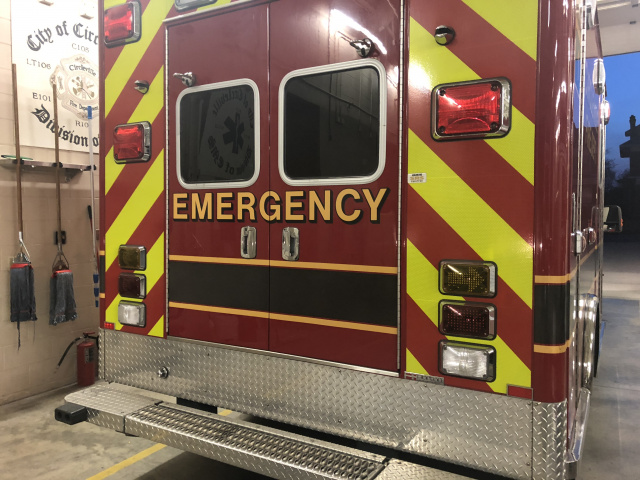 PICKAWAY – The Ross County Partnership released a warning last week.  "Ross county is experiencing an unusually high number of sudden overdoses.  This is most likely represents the presence of extremely potent opiate (or opioid) narcotic products in the community.  The product may be disguised as heroin or fake pills designed to look like real pharmaceuticals.  This product is causing rapid respiratory depression upon ingestion.  Anyone who ingests this product is at extreme risk of death.  Do not take any chances.  If you witness an overdose, it is extremely important to stay with the person and call 911.


Last night (May 4) there was a double overdose one in Rural King on 23 and one at Taco Bell also on 23 in Circleville.  Later in the night a drug overdose at Speedway on Lancaster Pike.  According to Arron Kerns of Circleville Fire Department, "We had five overdoses, and the ER had 11.  That is the most amount of overdoses in one shift to my knowledge."
At approximately noon on Saturday, May 5th, the Circleville Police Department put out a joint press release with the following:
"The Circleville Police Department and the Pickaway County Sheriff's Office are notifying the community of an unusually high number of narcotic overdoses which have occurred in Circleville and Pickaway County within the last 24 hours. This is likely because of possible extremely potent narcotic products. If you witness an overdose call 911 immediately. Please remain with the person until help arrives so that EMS can quickly locate the victim.
Circleville Police, Pickaway County Sheriff's Office and the Ohio State Highway Patrol are increasing interdiction stops in the area. We ask that if you have any narcotic information in Circleville, please call 740-474-8888 and press 0 for dispatch. If you live in Pickaway County, call 740-474-2176. You can remain anonymous and the information will get to officers quickly. You can also leave a message on our tip line: 740-477-DRUG (3784) or send an email to [email protected]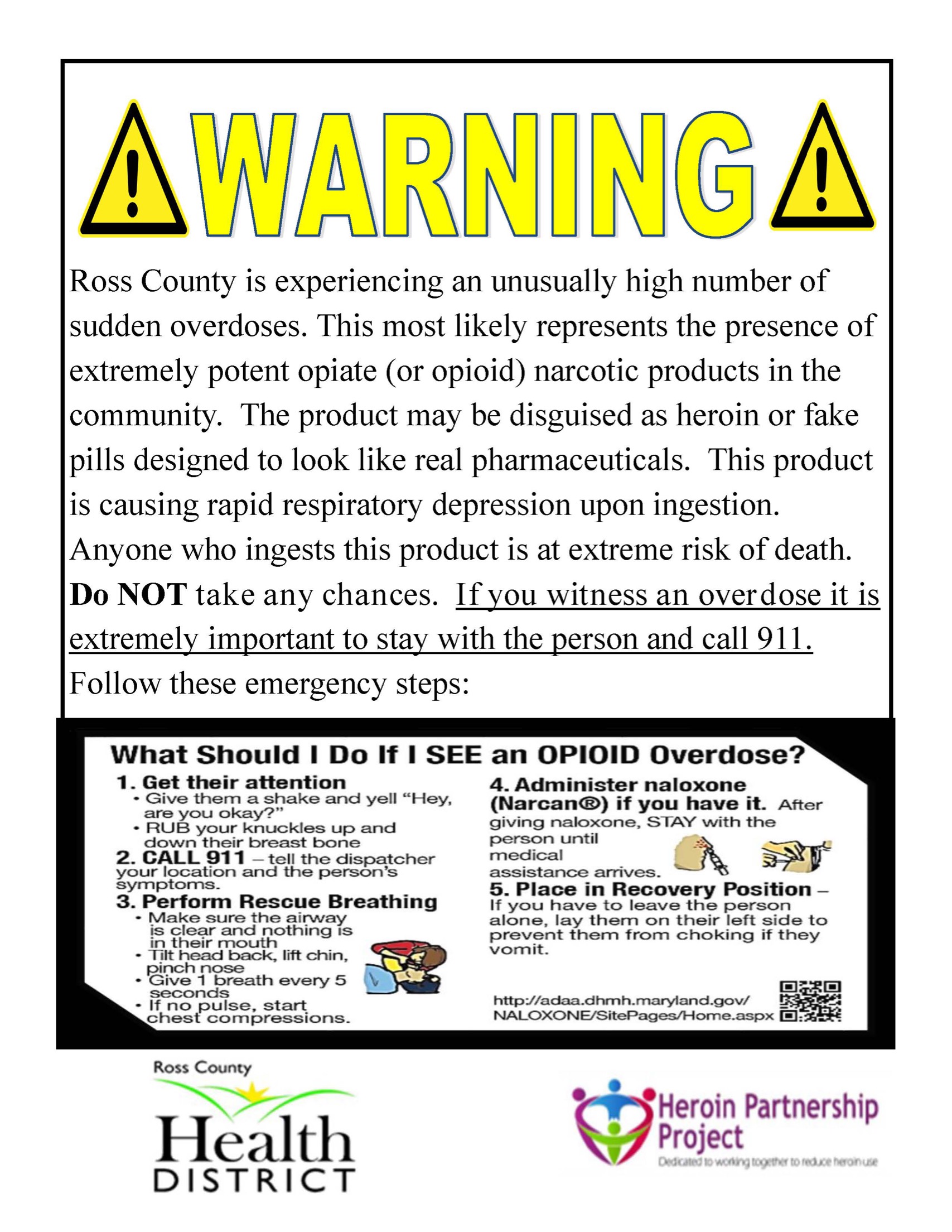 If you or someone you know needs help with addiction, please call the Circleville Police Department at 740-474-8888.