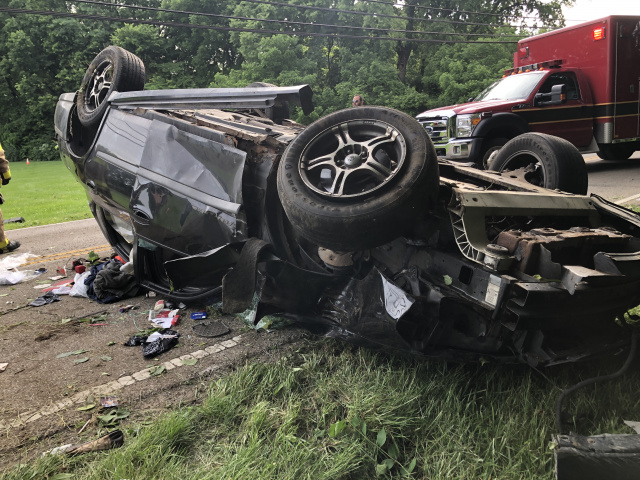 CIRCLEVILLE – A single car accident occurred on 56 west around 5:15 pm yesterday June 6th in front of Barthelmas Park while baseball games were going on.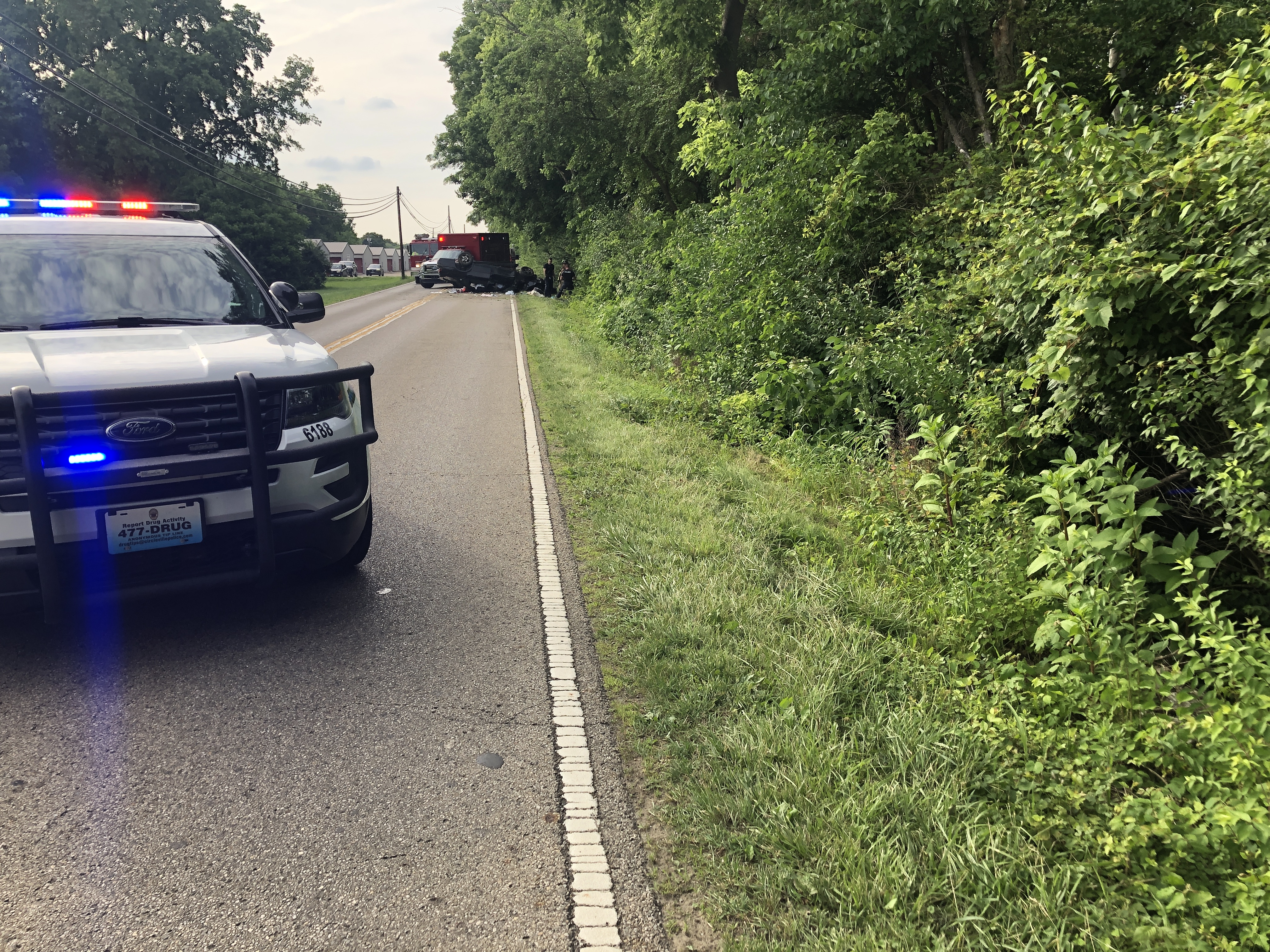 According to police Justin Birchler was traveling west bound towards Circleville when he failed to maintain his lane and crossed over the middle line, he then overcorrected and left the roadway on the right hand side lost control and hit several trees on the embankment on the right side of the road. This caused the Chevy Impala to roll over into its top and pin Birchler and the passenger inside the vehicle. His passenger (female) was able to climb out of the vehicle and then pull Birchler out. According to police neither was wearing seatbelts at time of crash.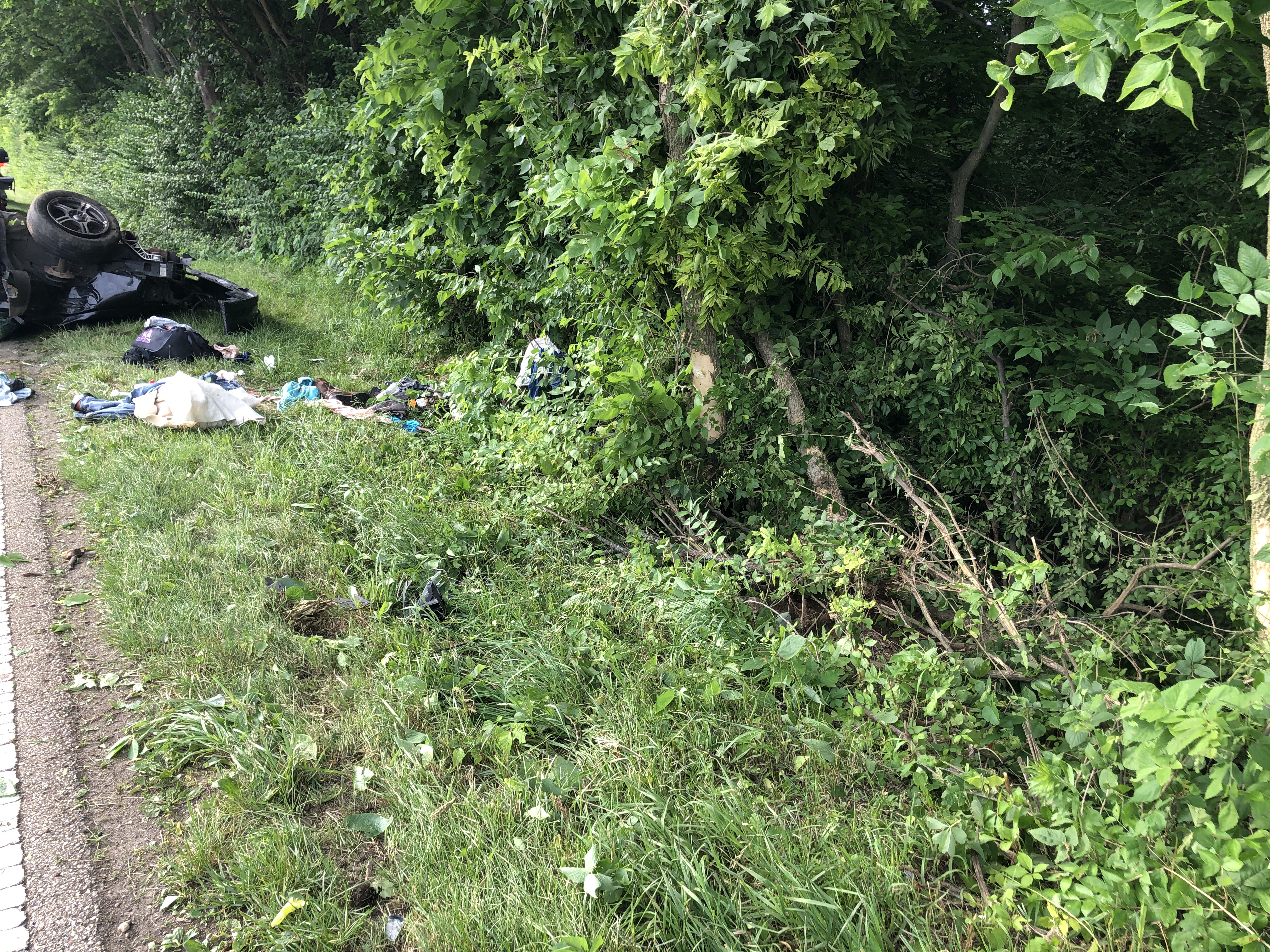 Birchler was transported by Recovery Flight to Grant who landed in Barthamas park, and his passenger was transported to Berger by Circleville EMT. Circleville Police, Circleville Probation, and Circleville Fire/EMT were on scene.