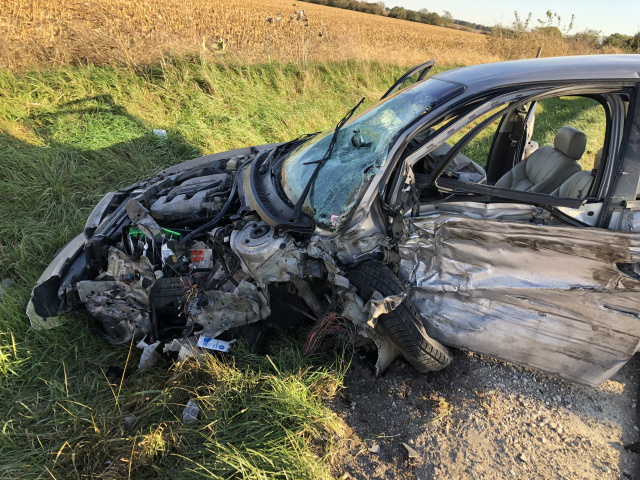 CIRCLEVILLE – An accident occurred around 3 pm on October 22,2018 on 104 between Route 56 and Route 22 in Circleville.  According to Pickaway County Sheriff's on Scene the   Silver Chrysler LHS was heading southbound on 104 when the driver went left of center and struck the Peter-built Semi heading Northbound causing the accident.  The LHS then ended up in the ditch on the left side of the road in a corn field.

The driver of the LHS suffered heavy head injuries and a deep head wound in the crash and needed emergency med-helicoptered to OSU.  The passenger who was asleep at the time of the crash only received minor bumps and bruises and was released at the scene one the accident.  The driver of the Semi was uninjured and said, "He tried as hard as he could to avoid the accident it just happened to fast."  The semi driver said he just left the Goody Nook and was only traveling around 40 MPH.

Pickaway County Sheriffs deployed the new Trimble total station which will allow the sheriffs department to 3d image accident and crime scenes allowing for more in depth studies, and forensics. Most of the measurements the station will measure are already done manually by a Officer.  A quick set up at a scene will allow measurements to be done automatically and accurately, allowing the Sheriff to perform other duties needed on the scene.  Data from these events can be measured and calculated to help people in the future.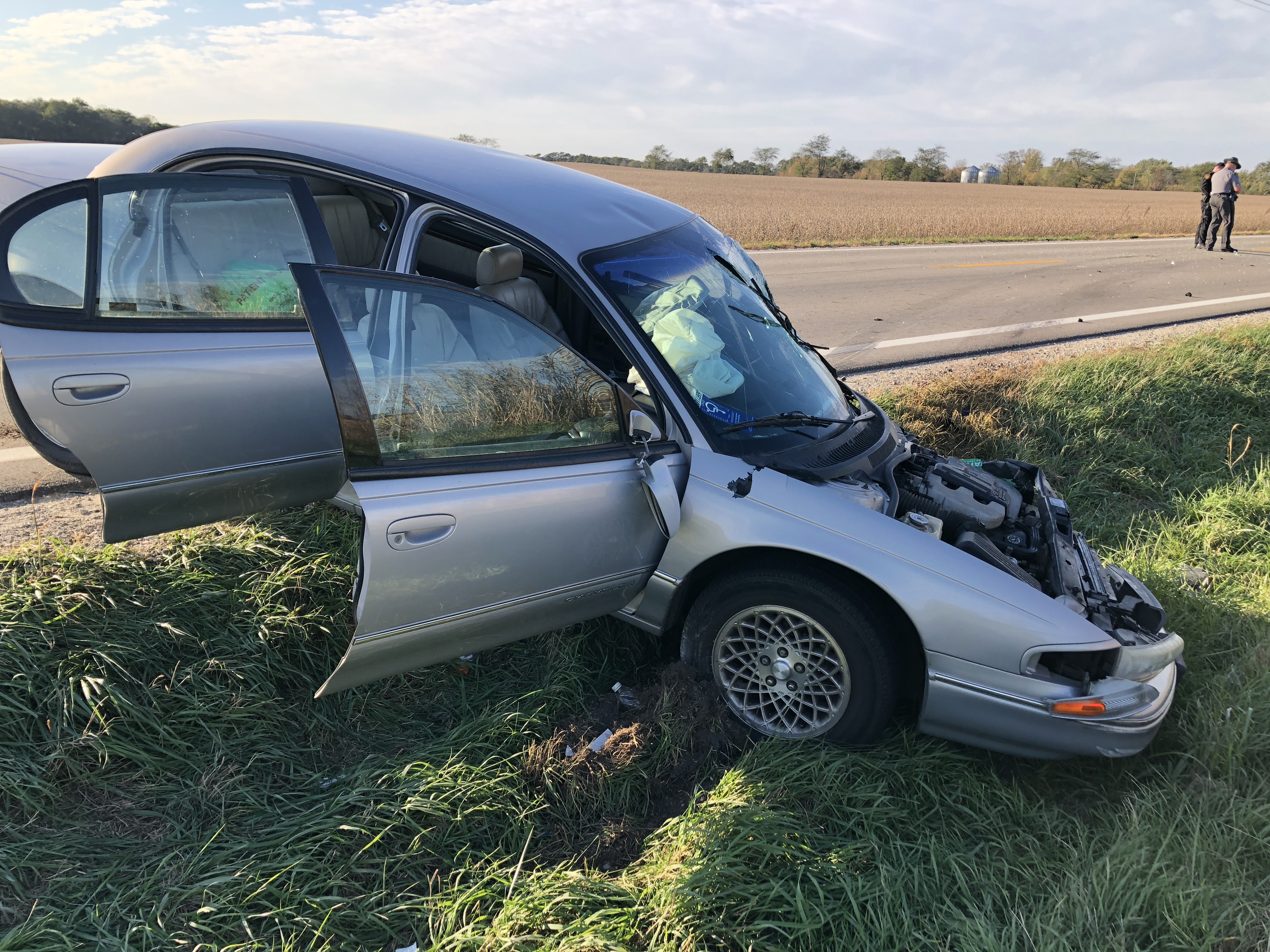 Pickaway County Sheriff, State Highway Patrol, Williamsport Fire/EMT, and Circleville EMT was on scene.  According to Sheriff's drugs or alcohol were not a factor, the semi driver was wearing seatbelt, but it is unsure pending investigation if the people in the car were.