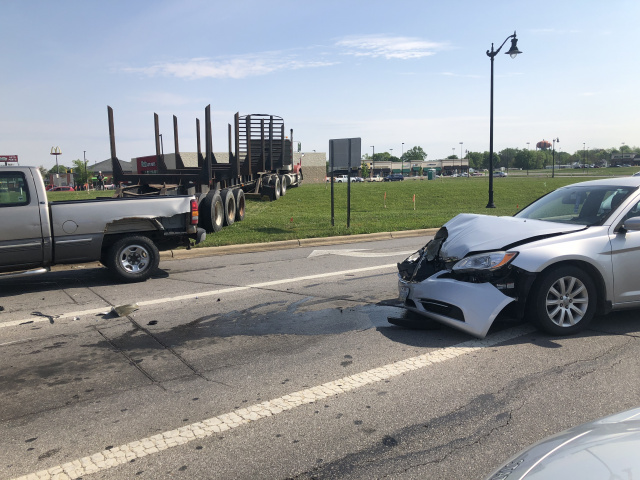 PICKAWAY – Approximately 9:30 this morning a semi-truck owned by Eco forestry from South Salem, OH. failed to maintain safe distance and struck a Chevy Trax. The Chevy had stopped at the red light located at 23 and Sperry dr.  The semi then struck another vehicle on Sperry Dr. driving over the hood of the Chrysler 200.  The semi then came to rest on the empty lot to the north of Sperry Rd Dr.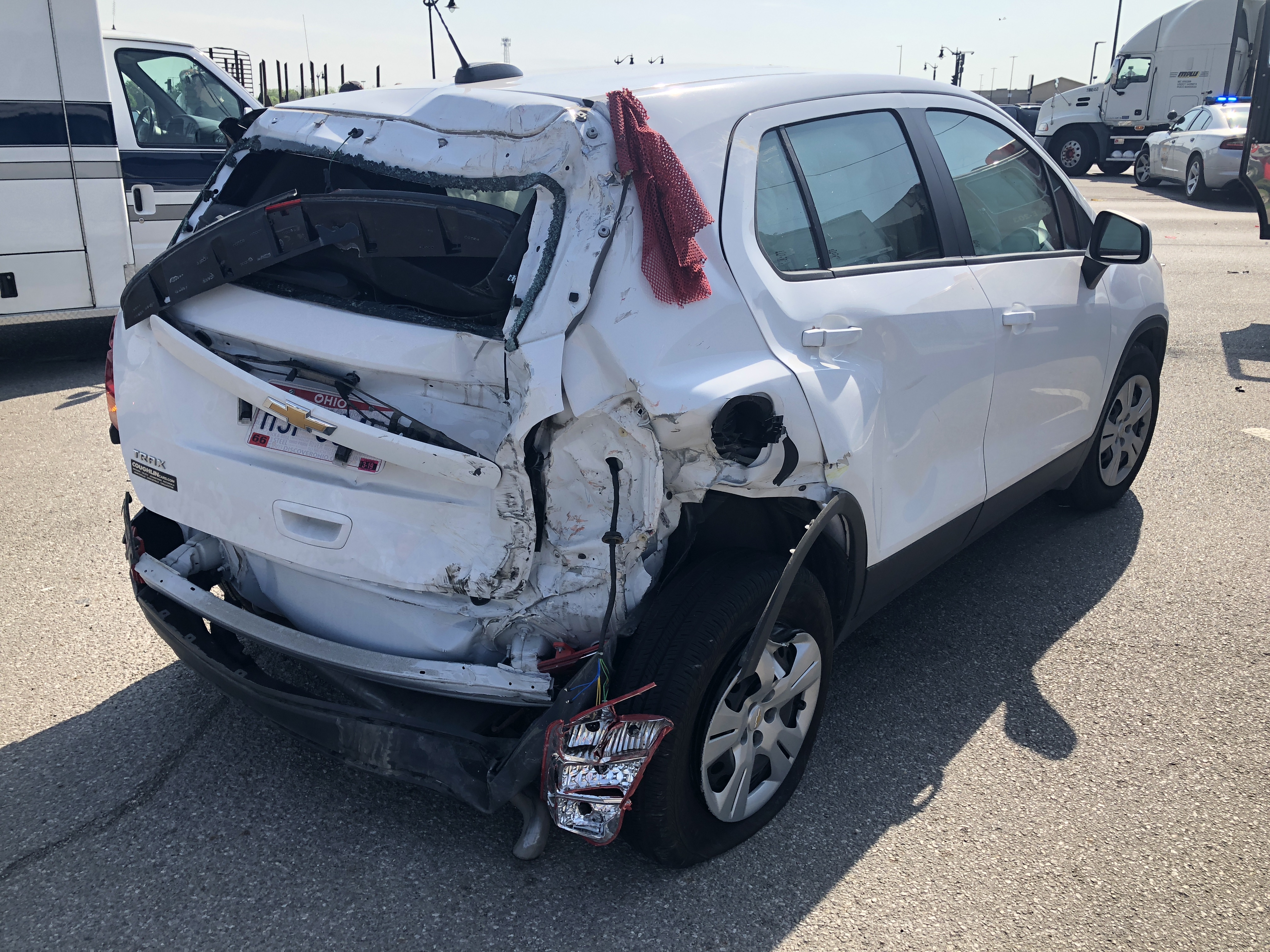 "I didn't have anywhere to go, said the driver of the Chrysler.  As the semi-truck came straight for them and onto his vehicle.  The passenger of the vehicle said,"I just ducked and hid, I was so scared.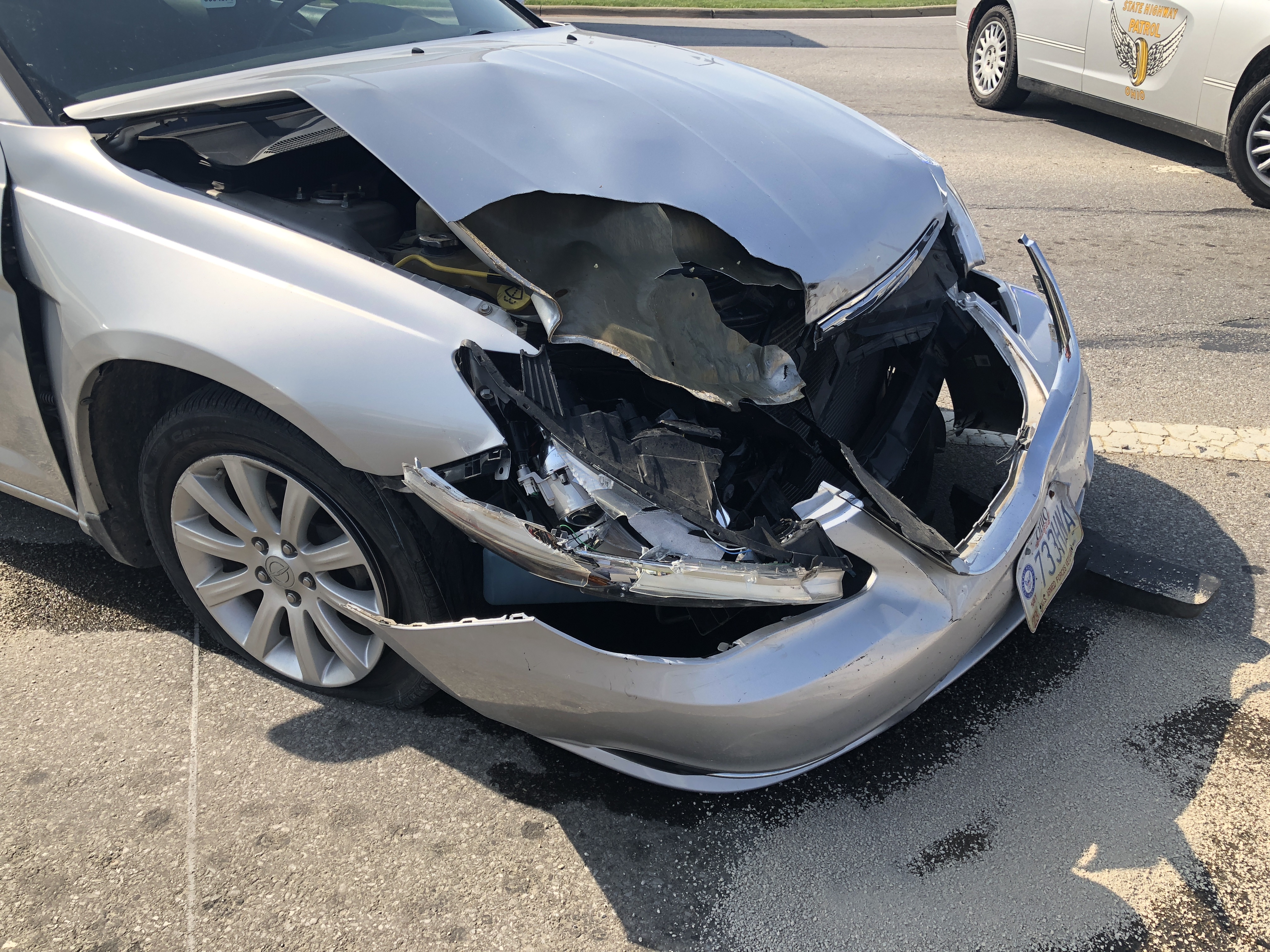 No major injuries were reported, everyone was released on the scene.  Traffic was delayed for about 45 minutes for clean up.  State Highway Patrol, Pickaway Township were on scene.