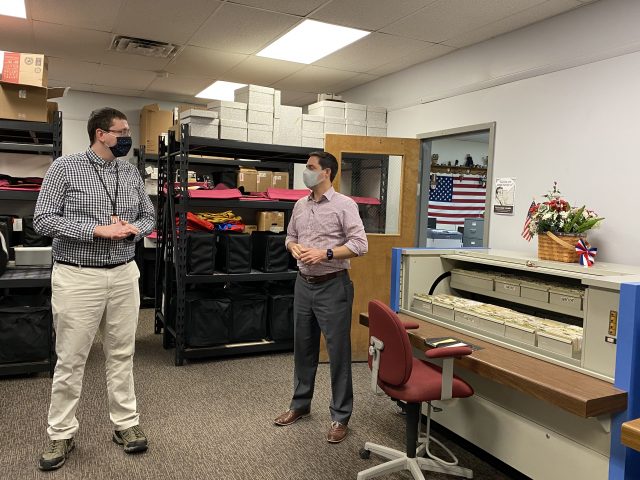 PICKAWAY – Secretary of State Frank LaRose visited the Pickaway County Board of Elections today to tour the new improvements to the facility.
"The new updates are really great, they are really focused on customer service and ease of voter experience. Ohioans want to be able to have a smooth transaction with the county wither it be filing a petition, coming to register to vote, or cast a ballot through early voting experience," said LaRose
LaRose told the Pickaway BOE that he appreciated all the hard work over the last elections.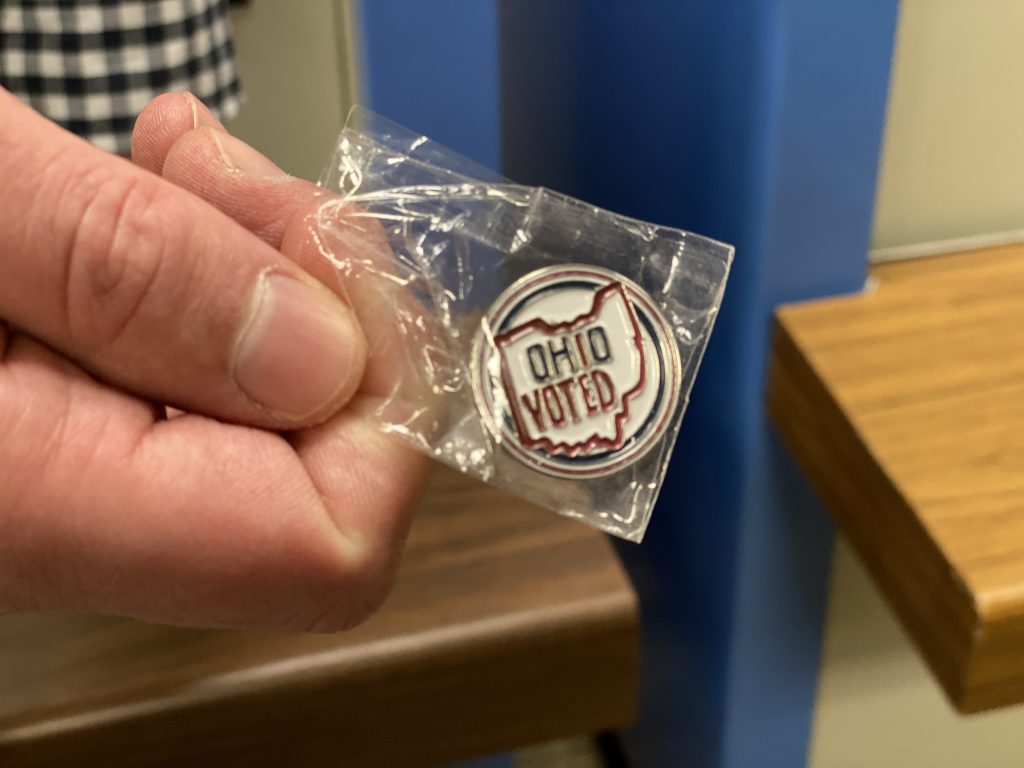 "Ohio has set an example for the rest of the nation to follow," said LaRose," We run elections that are truly convenient and easy for people to cast a ballot, but trustworthy. People know if they cast a ballot in Ohio it will be accurately and honestly counted."
The secretary talked about how Ohio elections are run in a bipartisan way with representatives from both the Republican and Democrat sides are involved and come to work every day for the people of Ohio.
"I'm the Chief Executive officer but I don't run elections, the actual work happens here, and the other 87 counties around Ohio just like this, and it's my job to make sure you get the help you need," said LaRose.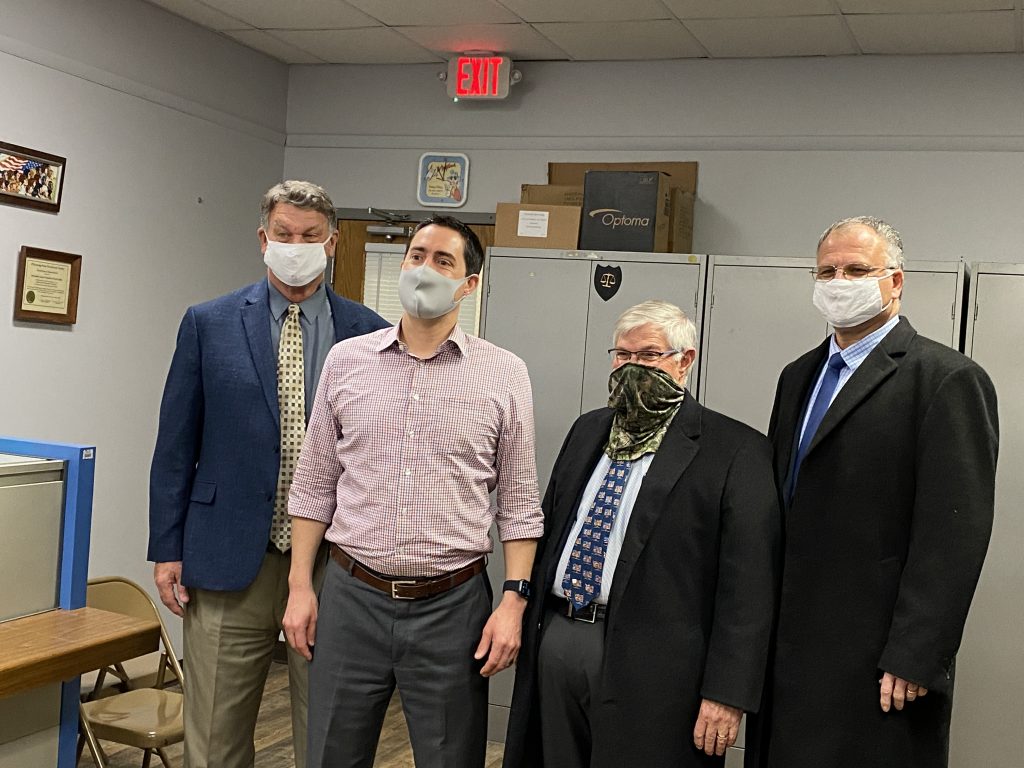 LaRose touched on how COVID-19 has effected this years elections along with a very, "dynamic and difficult political climate, a threat of foreign and domestic information."
"Everything has been made more difficult, our poll workers are a majority over 65, so they are in that group that may be more vulnerable so we had to focus on more poll worker recruitment more than we have in the past. Voting is about coming to a place handing things back and forth between each other. The human interaction component had to be controlled and mitigated, but also everything in elections have to be done in a two person team, becuse we have a Republican and a Democrat overseeing things."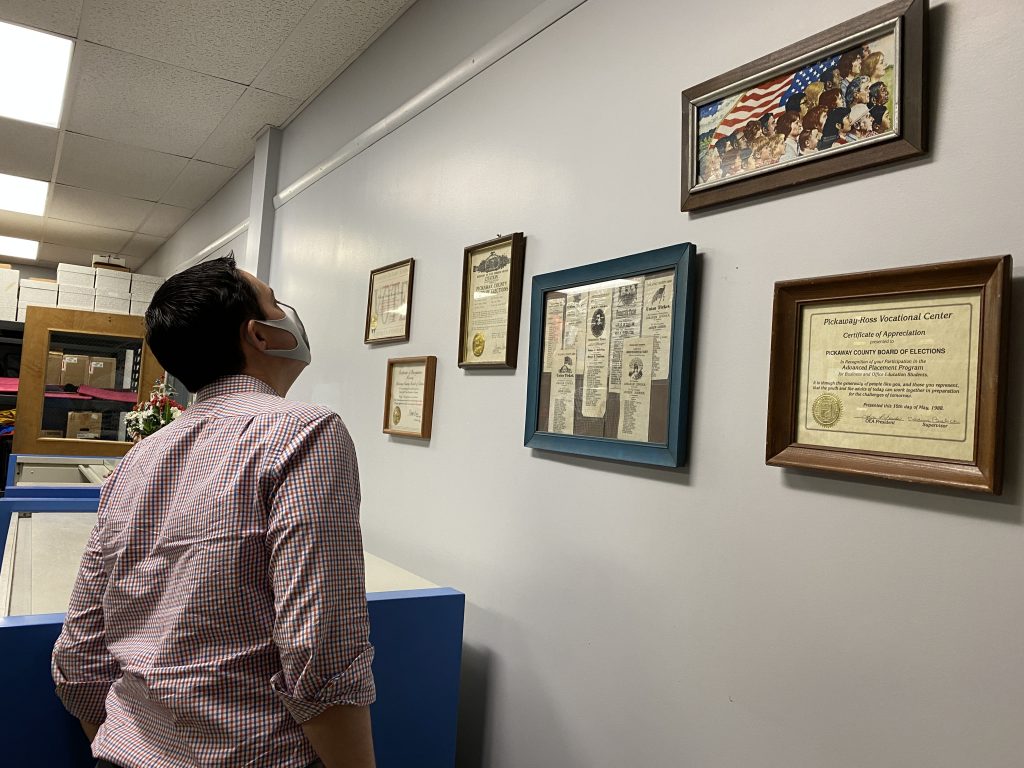 It was a huge challenge but in the end workers rose to the occasions and Ohio ran one of the most successful elections in 2020 with more voter participation with the all time record for that in Ohio with almost 6 million votes cast, 59% of those votes were cast before polls even opened on election day. Largest number of poll workers ever at 56,000 Ohioans.
LaRose said that it was the lowest rejection rate for absentee ballots, "usually its about 1% rejection rate, but we were very intentional about resigning the form and cut that percentage to .42%. So at every metric, you can look at it was a very successful election."
In Ohio you have 30 days of early voting, 30 days of absentee voting, In-person election day voting for choice. Ohio has invested 115 million dollars in electronic machines to give Ohioans access for the ability to vote and aiming towards the future LaRose says that they want to help with a online absentee request that he says will move Ohio voting into the future.