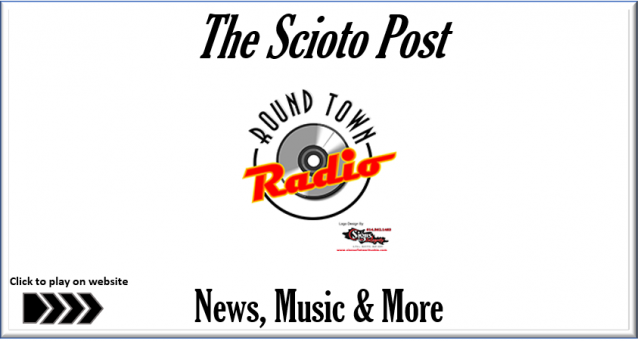 CIRCLEVILLE – Have you listened to Roundtown Radio?  They play everything, county to rock, New stuff to old stuff.  They even have a friday nights 80s.  Sciotopost and Roundtown Radio have teamed up to offer more from both of us.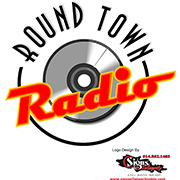 - Advertisement -
You will now hear, Sciotopost stories on Roundtown radio brought to you by one of their famous DJs.  We will be offering a News Video with a Roundtown DJ weekly.  We are all so excited to share this news as Sciotopost and Roundtown radio can now offer our viewers more!
To access Roundtown radio you can click on Sciotoposts cover picture at the top of the Facebook page it will reveal a clickable link to take you directly to Roundtown Radio action, OR going to www.sciotopost.com and clicking on listen will allow you to listen to Roundtown at the office or on the drive around town.  When your reading Sciotopost stories on the webpage you now can listen as you read!  The radio is available for you to click on anytime your reading Sciotopost for super easy use.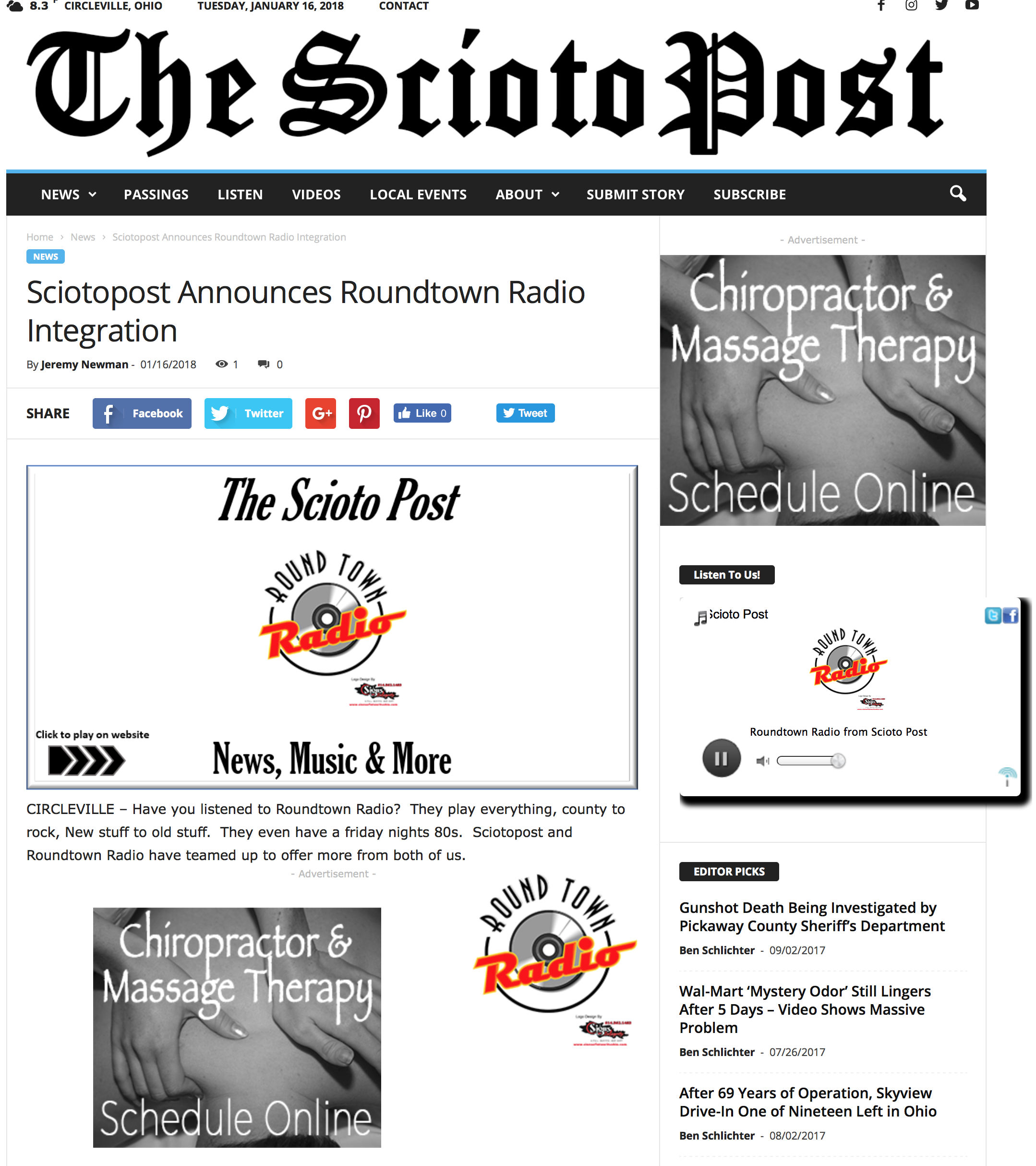 We will be offering regularly a request line for songs and we will let you know the programming so you can listen to what you want.  Thanks for helping us local people grow on our community again!