COMMERICAL POINT – Scioto Township Fire is testing new life saving devices such as jaws of life, cutters, spreaders, and ram tools used to gain entry into crashed vehicles.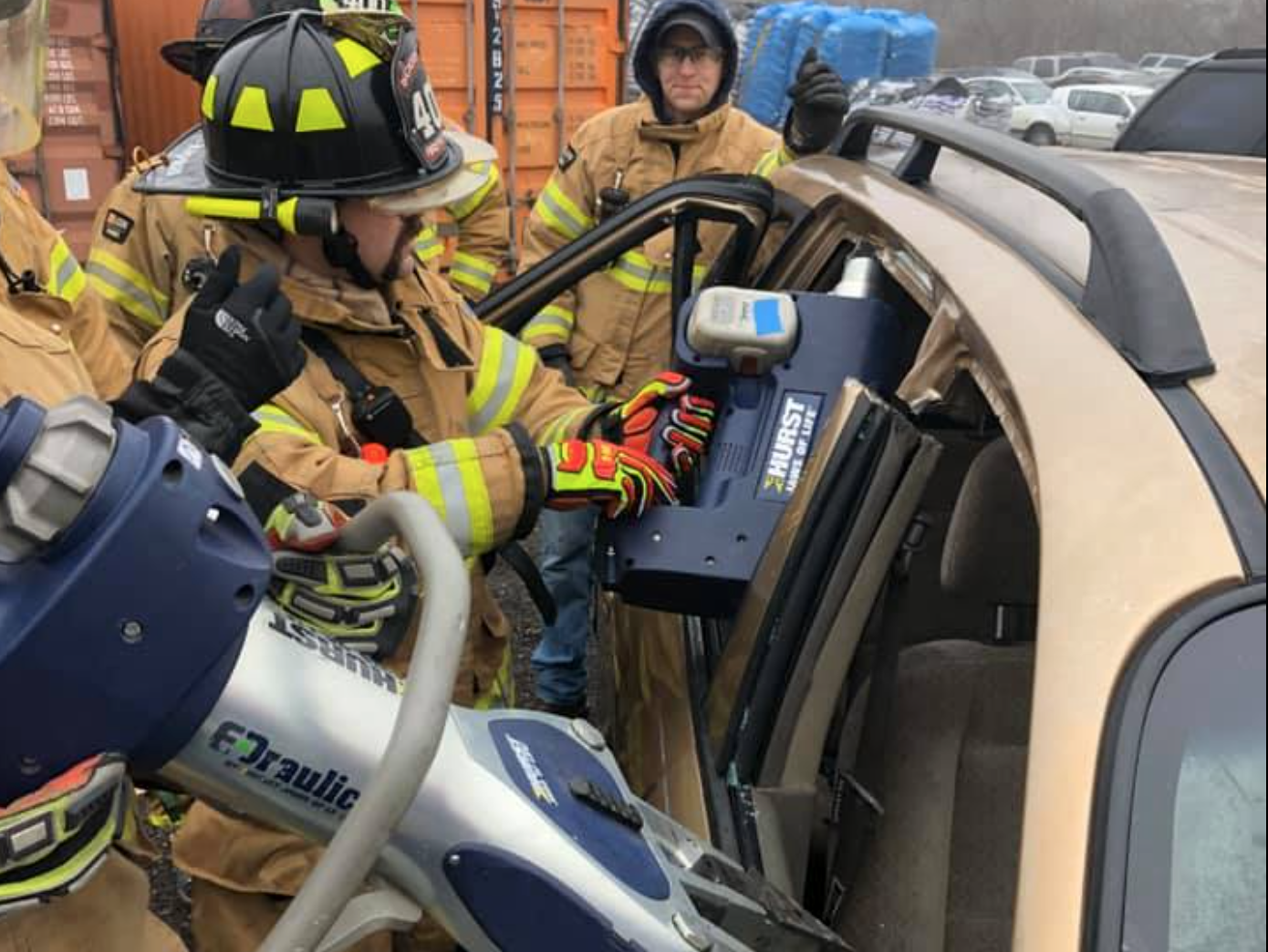 Scioto Township Chief Cline says that they are looking to replace their outdated fluid/hose equipment with the new battery/fluid powered equipment.
"The New cost of equipment is around 30,000 dollars so we are testing out the brands that are out there before recommending the replacement to the town. With the amount of high speed country roads and state route we have a lot of high speed incidents, we use this equipment a lot. At ten years our old equipment is outdated and obsolete due to the new metals being used in cars today."
The old equipment being fluid powered also requires a pump to operate that also needs maintenance, the new battery fluid equipment is waterproof, and self contained, and also offer more mobility. The equipment can run for about 30 minutes on each battery on full use.