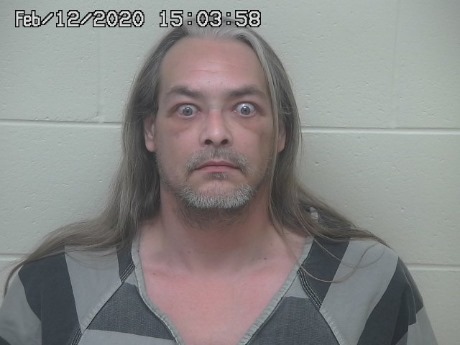 SCIOTO COUNTY – Scioto County Sheriff Marty V. Donini announces that his office received a call on Friday February 7, 2020 stating that a juvenile female had reported to an out of town hospital that she had been sexually assaulted.
On Monday February 10, 2020 detectives were sent out of town to interview the victim, as a result of this interview another juvenile victim was identified and later interviewed on Tuesday February 11, 2020. Murphy stated that during this investigation the detective obtained information from victims that this has been occurring for several years with the youngest victim being age 11. The victim's stated that they did not come forward sooner because they were afraid.
Wednesday February 12, 2020 detectives responded to a Minford residence and was able to detain the suspect without incident for a further investigation that resulted in him being charged.
Arrested was Michael Rexroad age 43 of Minford, Rexroad has been charged with 6 counts of rape a felony of the 1st degree and is currently being held in the Scioto County jail on a $600,000.00 bond and will appear in Portsmouth Municipal Court on Thursday February 13, 2020.
Captain Murphy stated that this is still an ongoing investigation that could result in more charges being presented to the grand jury on a later date. Anyone with information should contact Detective Jodi Conkel @ 740-351-1091.