Columbus – Eldorado Scioto Downs Casino has put their bet in on SEARCH, a new employment program for people with disabilities. Scioto Downs has teamed up with Pickaway County Board of Developmental Disabilities with the program called SEARCH.  This program designed to find people within the adult disability group that can perform and be trained to do a part-time or full-time job and get paid a regular wage.  "We are all here to grow and learn,  people with disabilities deserve to have the same opportunity to work just like anyone else, said Tasha Lester, Eldorado Scioto Downs.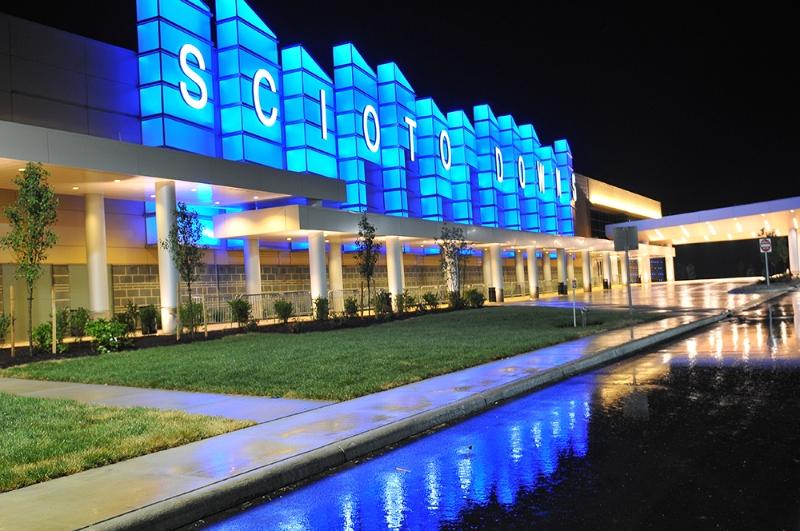 Photo from Business Journal
Scioto Downs Racino, Ohio's first Racino, features over 2,100 video lottery terminal games, seasonal live harness horse racing, year-round simulcast wagering, an array of dining options and live entertainment. With a long history or horse racing, Scioto Downs has been bringing gaming to the community for 55
years. As the first Racino to open in June 2012, Scioto Downs introduced the latest in gaming technology to central Ohio and continues to bring the best and most popular games to the property. Scioto Downs offers world-class entertainment in a customer friendly atmosphere.
"We have a program called Adult Project SEARCH at Scioto Downs.  This  is a 6-month internship program that has the interns rotating through 3 different internships within Scioto Downs.  The four interns are not only learning the skills for the jobs but also working on their soft skills; how to interact with co-worker, supervisors, appropriate behavior at work, etc.  The goal of this program is to have four people complete the program every six months and finish with a job offer from Scioto Downs or another business in the community.  Our first group of interns will be finishing up this month, and currently 3 out of 4 are very likely to have a job offer from Scioto Downs, said John Joyce Pickaway County Board of Disabilities.
Jobs include bar back area, with responsibilities of bringing supplies to the bar.  Bussing in the buffet area and dishes in the kitchen area, and Housekeeping area where they keep the casino floor clean and wipe down machines.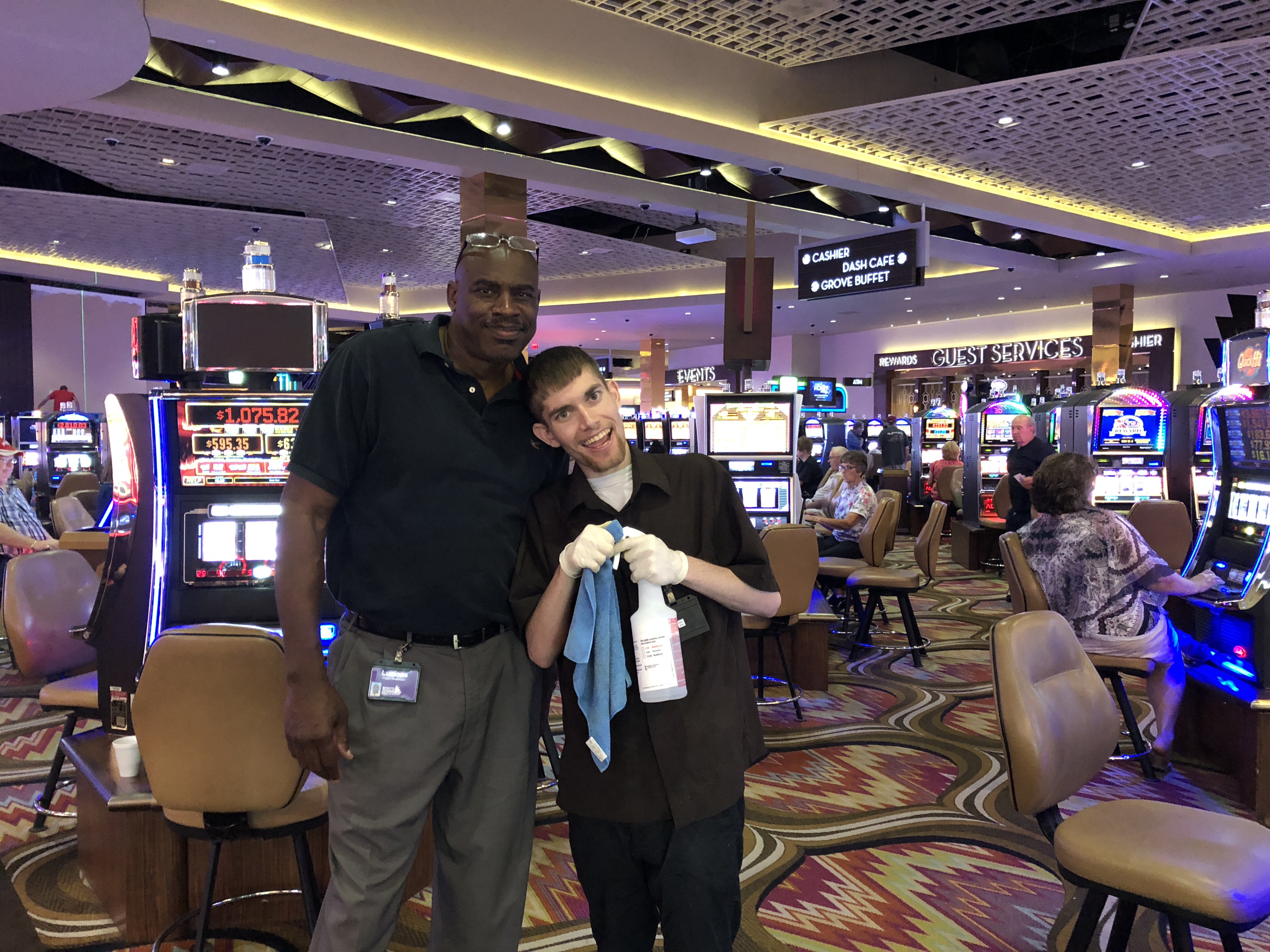 "The goal is to get them mainstreamed, as opposed to other programs where they would work for only a few hours, like Goodwill.  This is training for a real placement job, 20 to 40 hour work week job dealing with the public and maintaining a good work status.  With the primary goal to be a permanent full-time job.  The average placement goal is about 33%; we are are going to beat that with this situation easily, so it's been a success here at the casino.   We have gotten a ton of support from the casino; it's been a perfect fit here at Scioto Downs.  I've been working social work for over 25 years, that's my background and experience in dealing with people.  From Child welfare to Adults, I love to give and help out.  I like to see the progress, confidence levels, and see individuals succeed where they may not have had the confidence before that the reward for my job, Lucious Harper Project SEARCH Coordinator.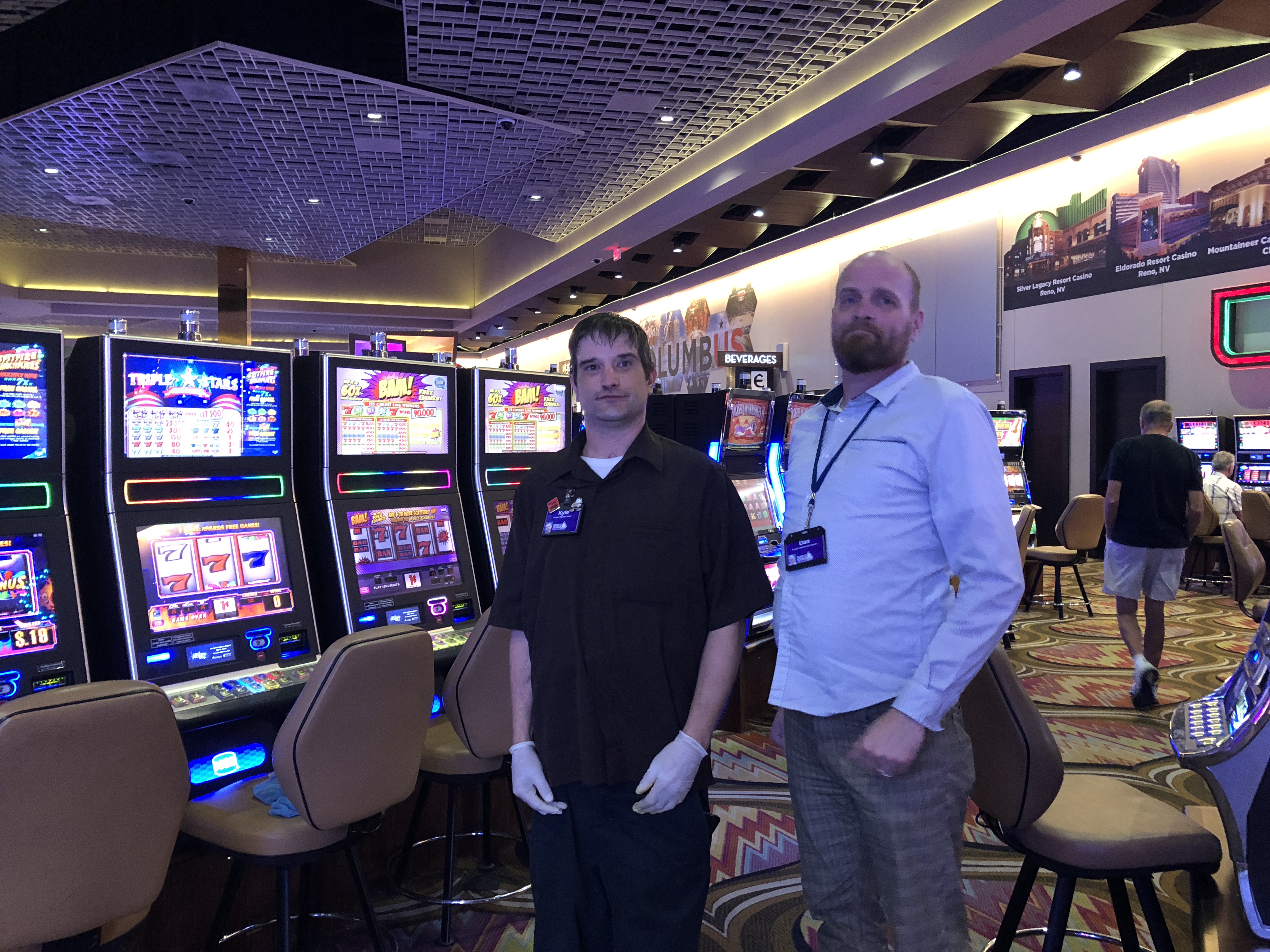 Dan Woodburn said, "We have people from 20's to 50's selected to work here in the casino.  I've been job coaching for five years, job developing with individuals in prisons helping those individuals enter back into the workforce.  I believe that anyone who is willing to work has the right to work and contribute to society in some way, that's why I do it."
Micheal said, "he likes working at the casino, he likes working to save up money to go to Disney World.  His goal is to eat at Cinderellas table for the first time during his next trip to Disney."  Micheal has had multiple trips to Disney, but this time he will be paying for the trip himself.
"It's all good here, said  when a customer walks up to me I try to help them out."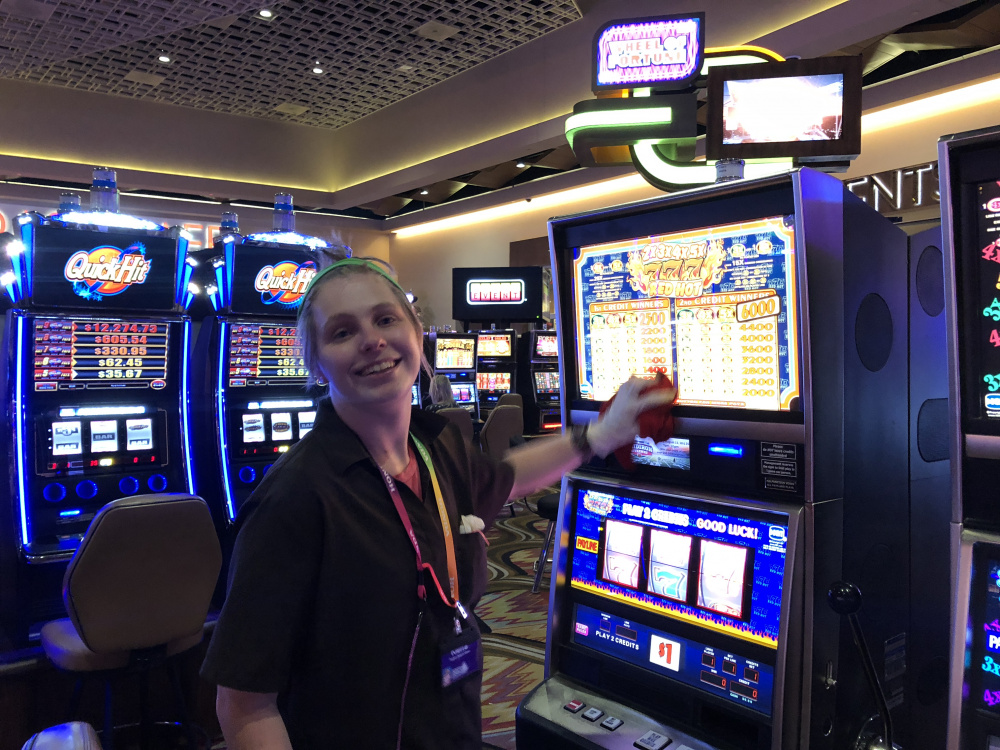 "Work in housekeeping, and I like it.  I want to do this now; I like this particular area to work in."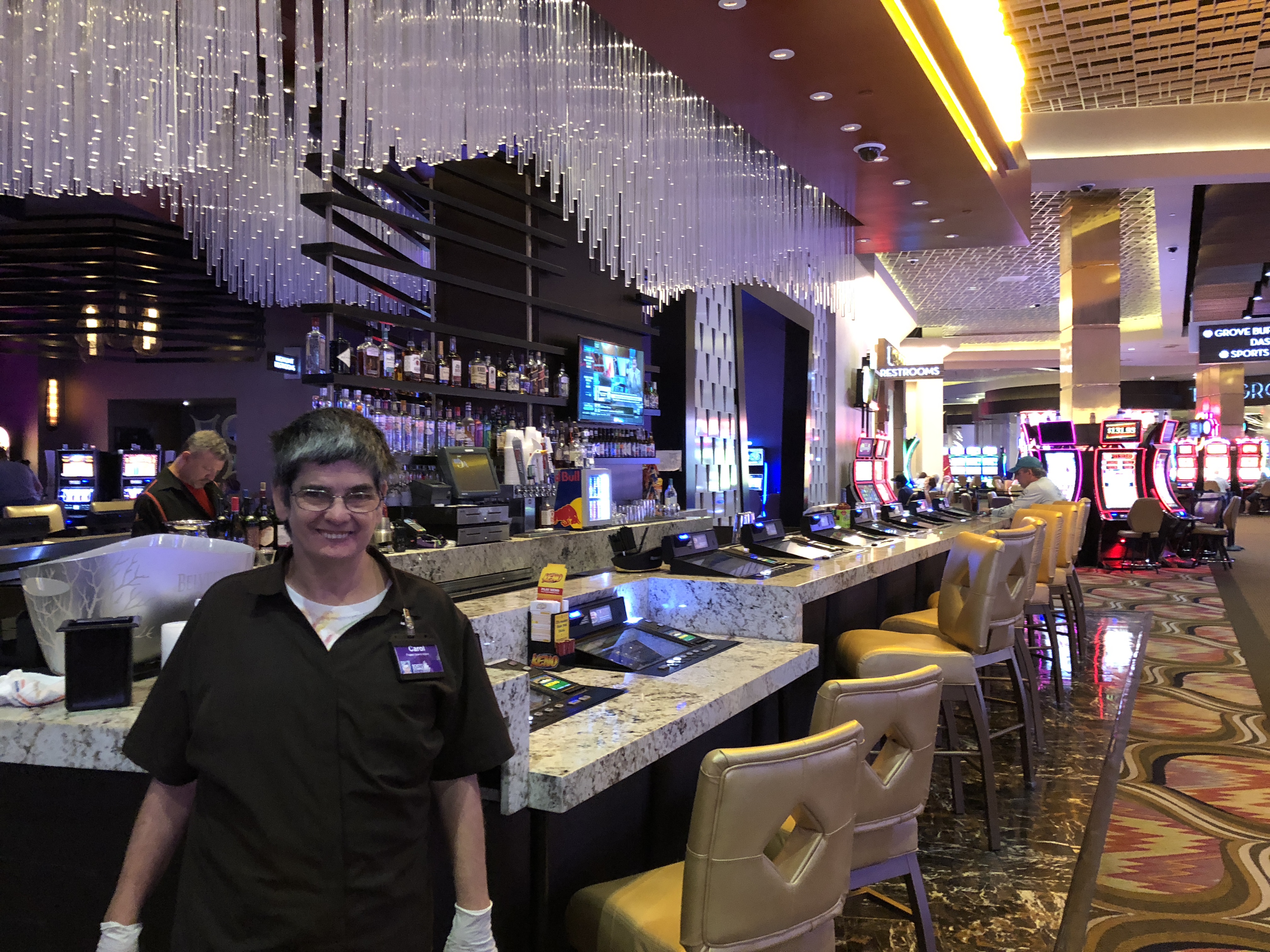 "I've worked in the kitchen some and busing some.  Now I'm cleaning, and I like that also.  I have some experience working at Burger King and Goodwill, but I didn't make much money there, so I decided to come up to the Casino for a regular job.  I like working the kitchen washing the dishes and unloading the dishwasher, I've been here since March the 12."
Copyright 2018 by Sciotopost All rights Reserved.  This material may not be published, broadcast, rewritten or redistributed.