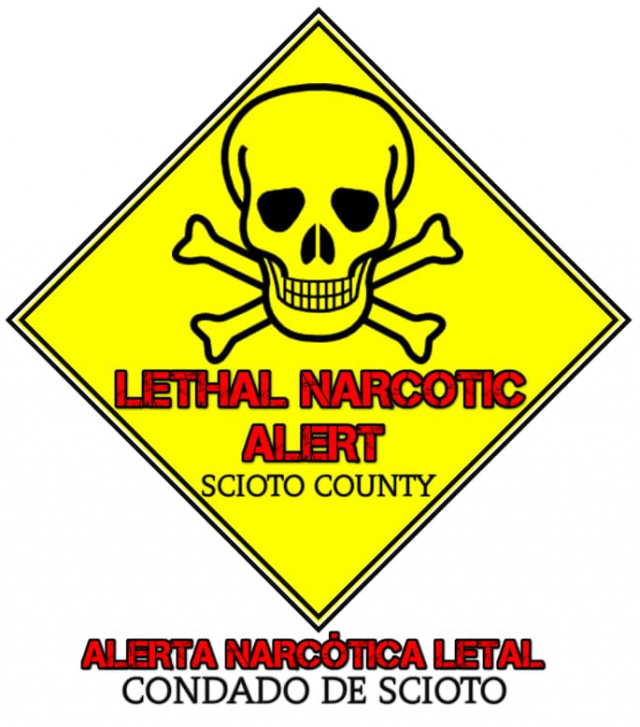 SCIOTO COUNTY – The Portsmouth Health Department is warning of a unknown drug that is causing a high amount of overdoses, some that have been fatal.  Police have reported that a psychotic behavior has been reported with this unknown drug.  The Health Department said that they feel that this is a heroin based drug possibly mixed with another drug or ingredient to make the drug more potent.  This causes users at a high risk of different factors that could have deadly consequences.  This drug should be avoided according to the Health Department.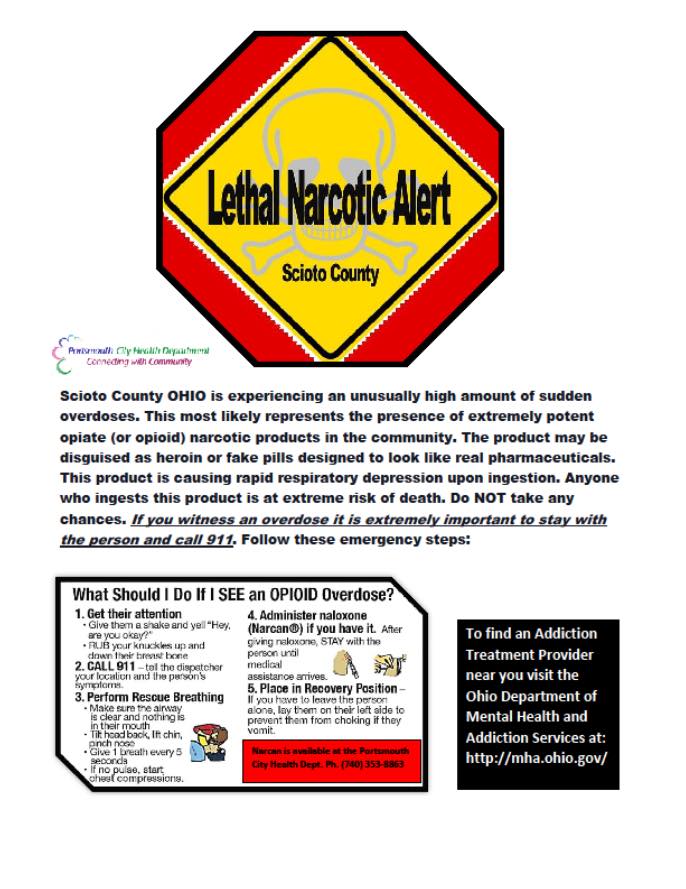 Methamphetamine normally doesn't affect respiratory depression, but if a opioid is mixed with the drug it can stop breathing, and Narcan is suggested to be used in all overdose situations if available.
This drug may be disguised as heroin or fake pills designed to look like really pharmaceutical drugs.  This drug is causing rapid respiratory depression upon injection, anyone who takes these pills is at a extreme risk of death said health officials.
As drugs make their way from Portsmouth to areas North we may see this drug in Ross and Pickaway Counties.