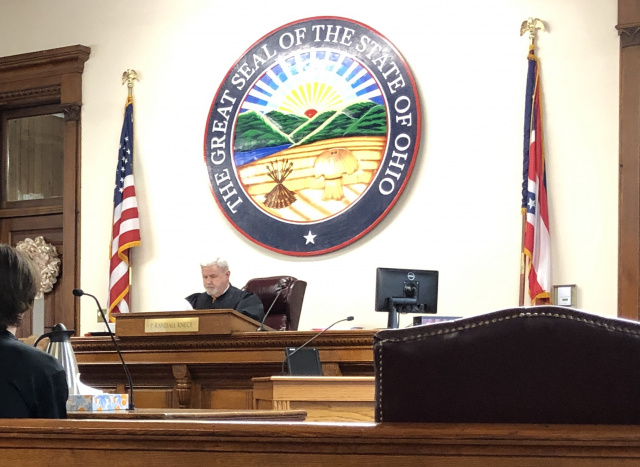 The Pickaway County Common Pleas Court held a one day jury trial on Monday, March 4, 2019 with Judge P. Randall Knece presiding. A jury deliberated for about 45 minutes before finding Samuel P. Schlimpf of Circleville, Ohio, not guilty of having weapons under disability and improperly handling weapons in a motor vehicle.
The charges stemmed from an incident that occurred at the Ohio Heights Apartments on November 16, 2018 in Circleville. The police were initially called to the address on a trespassing complaint. When the police arrived at the scene they made contact with Mr. Schlimpf. A dog alerted on Mr. Schlimpf's car, and the police searched the vehicle and discovered a loaded and chambered 9 millimeter Smith and Wesson in the console between the front driver and passenger seats.
The State of Ohio, represented by Assistant Prosecutor Jayme Fountain, called five witnesses. The first four witnesses were police officers who had been present at the scene: Officer Yoder, Officer Canterbury, and Officer Bova from the Circleville Police Department and Sergeant Dauberman from the South Bloomfield Police Department. The final prosecution witness was Detective John Farrelly, who investigated the incident afterwards.
Attorney Katherine Janes represented Mr. Schlimpf. The defense called no witnesses.