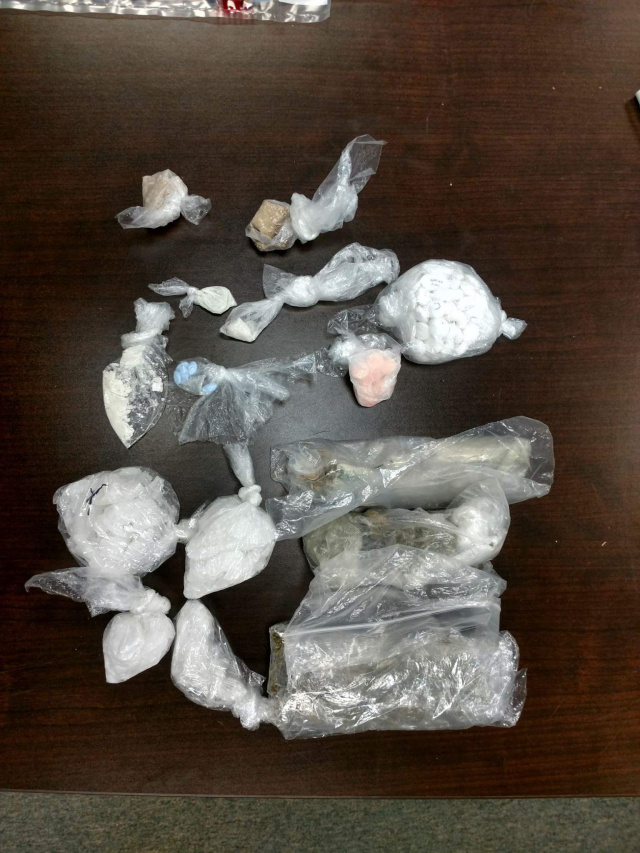 CHILLICOTHE –
Sheriff Lavender reports that on 04/25/2018 his office partnered with the U.S. Marshals to serve a couple of arrest warrants at 7254 Lower Twin Road. Deputies arrived and found the two targets Jan M. Truman and Larry J. Smith both who had warrants for Parole Violations.
While serving the warrants they also discovered evidence of drug activity in the residence. The U.S. 23 Major Crimes Task Force was called and a search warrant was conducted.
The search warrant revealed a Meth Lab, Heroin/Fentanyl, Marijuana, Mushrooms, Methamphetamines, Cocaine, Prescription Pills, a Firearm, and approximately $1200.00 in cash.
Arrested were 37-year-old Jan Truman and 40-year-old Larry Smith for Parole Violation Warrants. 31-year-old Kathleen Merritt on a warrant from Chillicothe Municipal Court. 30-year-old Kyle Smith charged with Possession of Chemicals and Illegal Manufacture of Drugs.
Several other charges will be filed upon the completion of the investigation.
Sheriff Lavender wants express his appreciation to the U.S. Marshals Office and the U.S. 23 Task Force for their assistance in this operation.