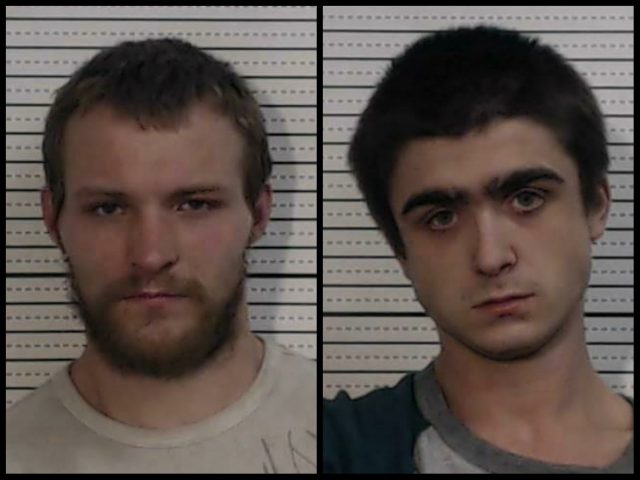 Ross County OH- A search warrant was executed at a home in the 3000 block of Liberty Hill Rd on March 8, 2020. The search warrant was obtained by Ross County Deputies after an anonymous tip lead them to a home in reference to a stolen tractor from a work site on the same road.
When a deputy arrived at the location, he noticed rather large and deep tire tracks in the soft dirt near the end of the driveway that crossed the field leading into a wooded area. The deputy then walked up to the door of the home and attempted to make contact with a subject who just had a visitor. The deputy called out verbally to the male subject to come out and talk to him and that subject said he would be out in a moment. A short time later, the deputy heard the door close and lock.
Other deputies and ODNR arrived on scene to help secure the location, in case someone would attempt to flee. It was over two hours later, two subjects exited the home and were immediately placed in handcuffs. Those individuals were identified as 19 year old Levi McDaniel and 26 year old Christopher Felts. Both Felts and McDaniel were escorted to an awaiting deputies cruiser where they were read their miranda rights and placed under arrest for outstanding warrants.
Once the subjects were secured in the cruiser and the home and area were cleared of persons, Deputies and ODNR conducted their search. Durning their search, deputies found several items that were identified from the work site theft hidden in the wooded area near the home. Once the search began inside the home, more suspected stolen items were found, including guns and tools. The tractor was located in a wooded area just down the road from the home.
McDaniels and Felts were escorted to the Ross County Jail, charged with their warrants.