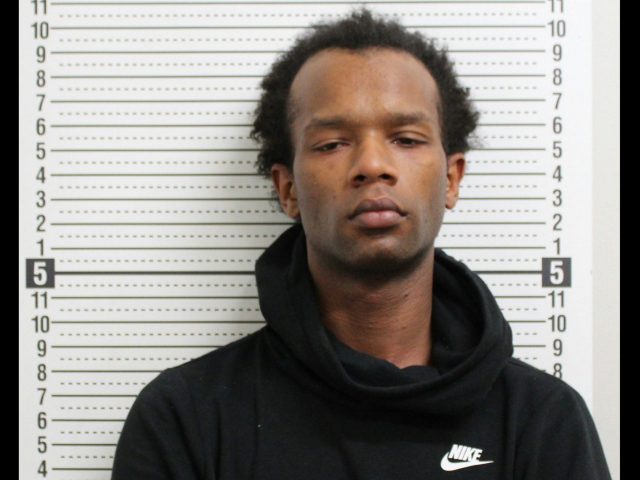 Ross County OH- The incident that occurred in the early morning hours of New Years day of 2021 was quickly de-escalated by law enforcement from several departments. A passenger on a Greyhound bus that was traveling south on U.S. 23 through Pickaway County with 30 passengers dialed the Pickaway County Sheriff's 9-1-1, claiming another passenger had threatened him with a weapon. The communication was mixed from the alleged victim where he told dispatchers that he did not physically see a gun but heard a "click" noise that sounded like one.
Law enforcement officers from the Pickaway County Sheriff's Office, the Ohio State Highway Patrol, Ross County Sheriff's Office and Chillicothe Police Department all responded quickly. The scene looked like something out of a movie, several officers blocked U.S. 23 from through traffic and multiple officers surrounded the bus. The bus was pulled over in the old commercial vehicle weigh scale location between Bridge Street and Main Street exits on U.S. 23 South.
Once on board the bus, law enforcement was unable to locate any weapons and thus warranting the arrest of the alleged "victim", 26 year old Joshua Holder for inducing panic and transferring him to the Ross County Jail.
Scioto Post was the only source live at the scene as it was all unfolding and our video can be viewed HERE. Though there was never any mention by law enforcement or dispatchers of hostages being held or anyone being injured, the situation was very intense to see.