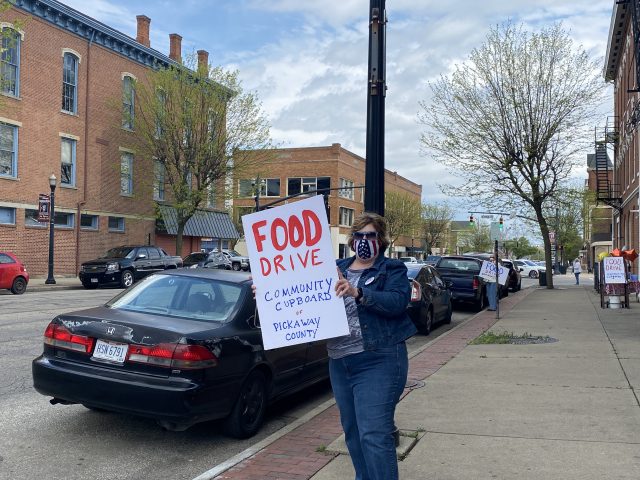 CIRCLEVILLE – The local ladies of the Pickaway County Republican Club aimed at collecting food donations for a local growing cupboard community aimed at "leave what you can, take what you need."



The Republican Club collected a pile of food and donation monies on Tuesday April 28, 2020 in front of Pickaway County Republican Headquarters at 108 South Court Street in Circleville. All donations were handed out windows and dropped off at the location.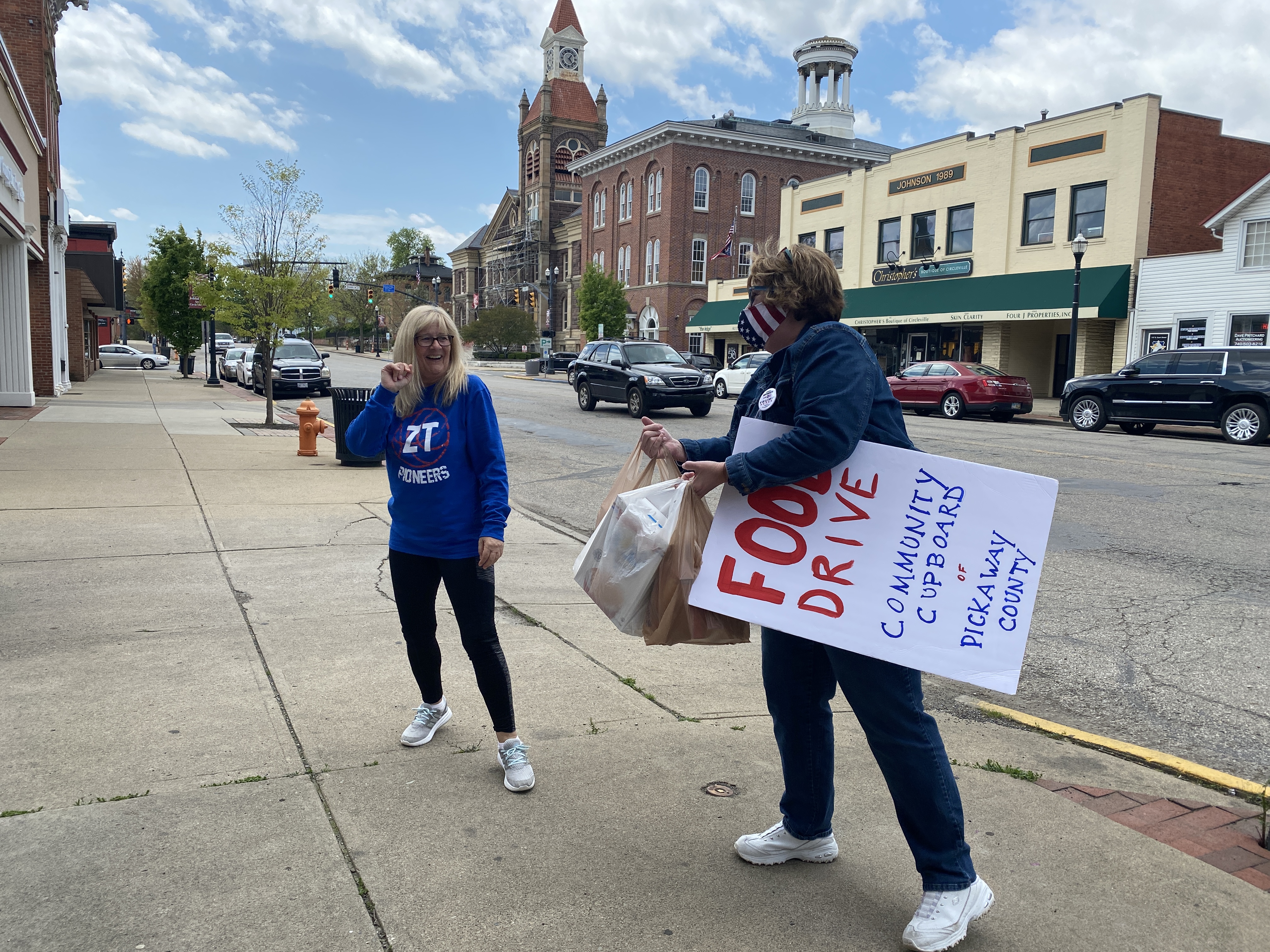 "There are so many families in our community out of work and need some help until this pandemic is over," said the community, "with COVID-19 having so many stores closed, people afraid to go to grocery stores and local markets having different hours these cupboard can be accessed by anyone at any time."
During the event the women held signs that said "food drive" and "Please Donate."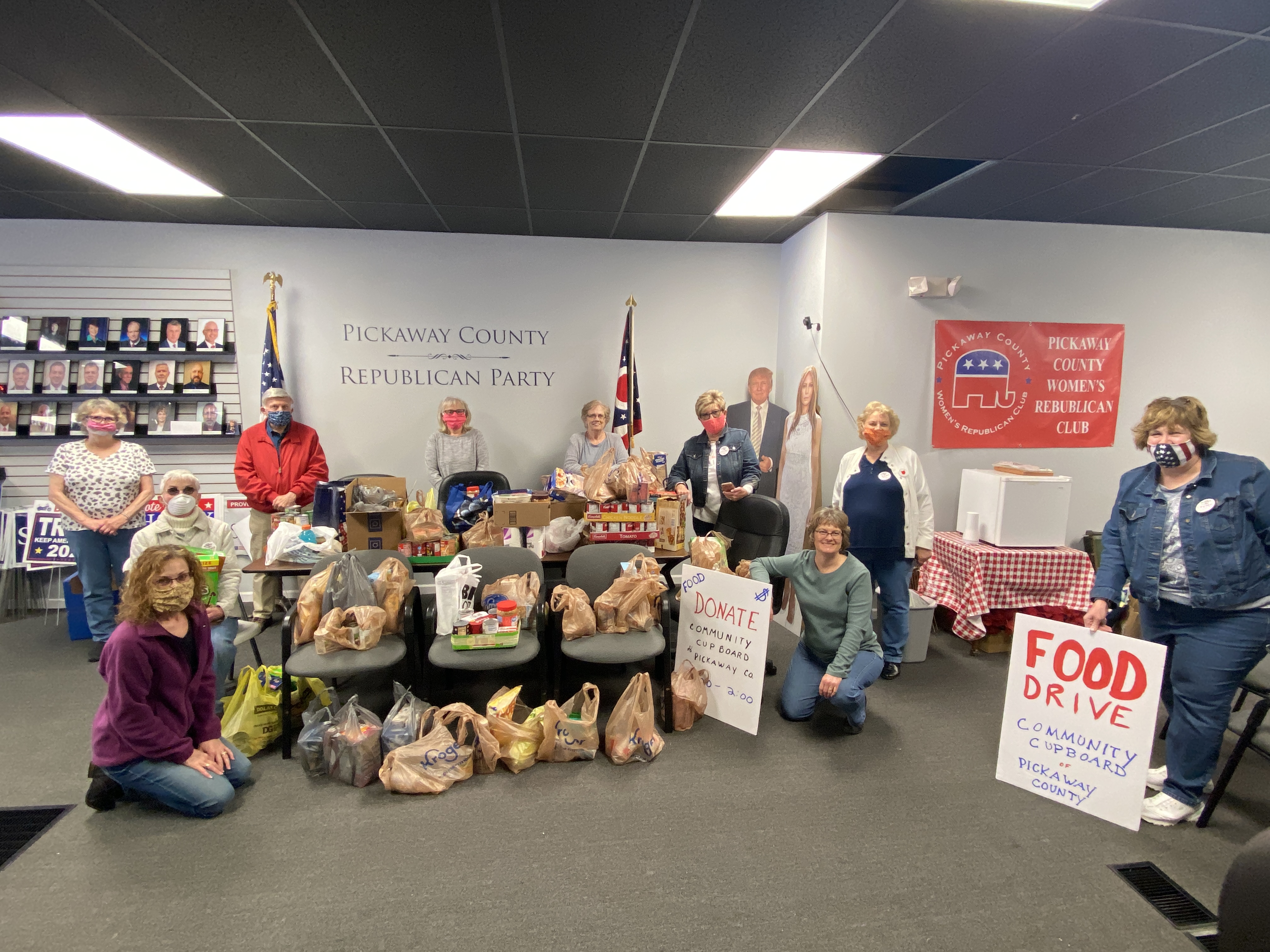 Several people who seen the signs at the intersection of Court Street and Main made trips home or to local stores to buy goods and deliver them to the drive. Over 250 dollars was collected for the charity.
Donations were made to the local Community Cupboard of Pickaway county, a local cupboard program started during the One Book, On Community Kindness Project headed by Heather Foll of Pickaway County Board for the Developmentally Disabled, with support from the Pickaway County Library and Pickaway County Community Foundation, chose the book "Wonder" by RJ Palacio as the community book to be read.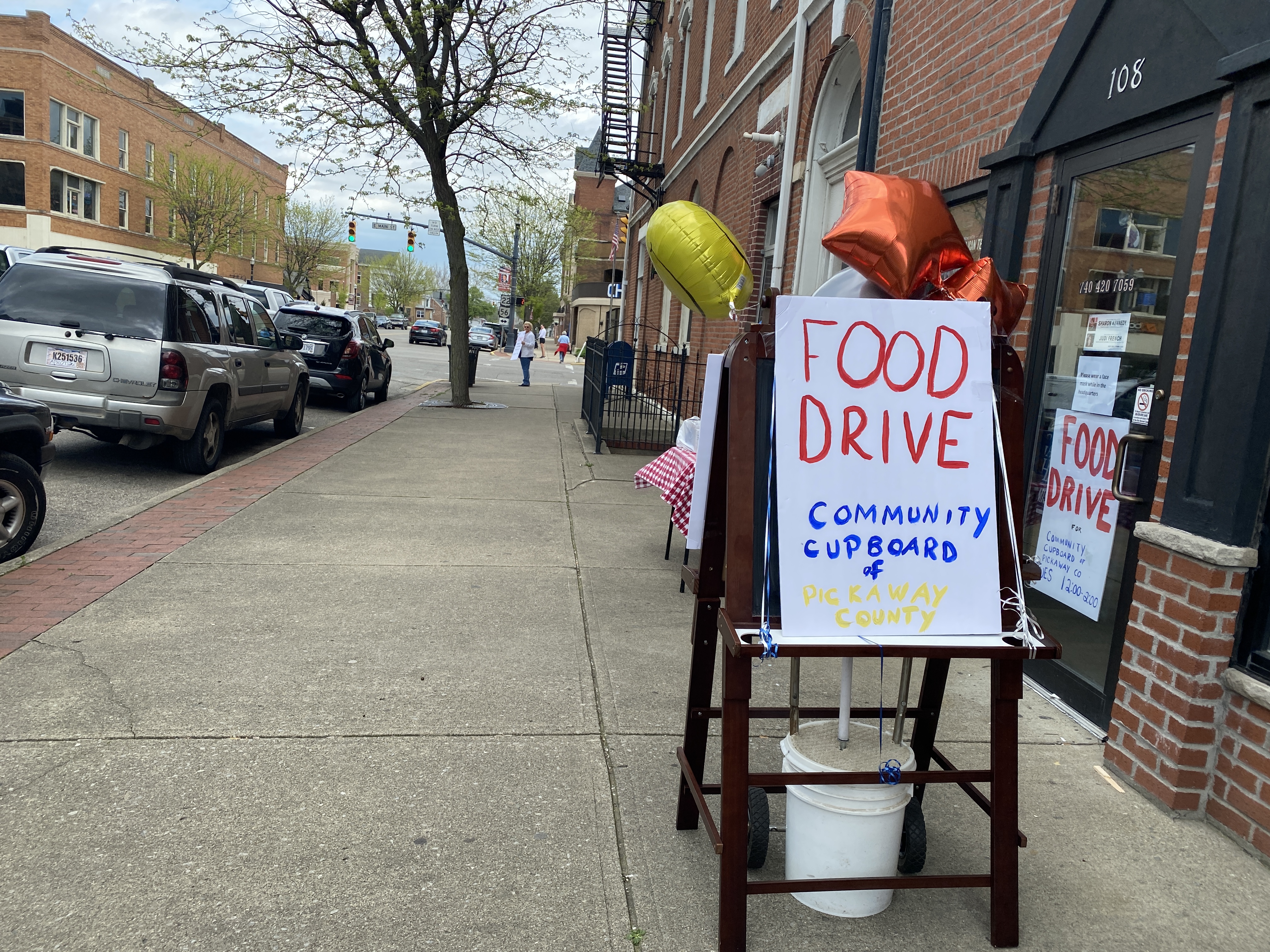 There are currently 12 cupboard boxes around Pickaway County, donated by locals and businesses, 10 within Circleville city limits, the organization is planning on expanding this year as donations and assistance continues.
"Donations can be anytime," said the cupboard, "The cupboards can be accessed all the time, you can leave what you want and take what you need. Its mostly community giving based. We want to caution people leaving items that are subject to heat because the cupboard can get hot. So items that melt or fresh produce are restricted. Items that are suggested donations are,powdered milk, cereal, instant oatmeal, pancake mix, rice, sugar, vanilla wafers/animal crackers, cups of soup or dry soup, ramen noodles, boxed mac and cheese, crackers/rice cakes, dry beans, nuts/seeds, dried fruits, jello mix, meat jerky, pasta, peanut butter powder, coffee or tea, hard candy, bagged pet food, shampoo, bar soap, diapers, powdered baby formula, feminine products, toothbrushes/toothpaste, deodorant, hand sanitizer, disinfectant wipes and toilet tissue are good for donating as they can resist spoilage.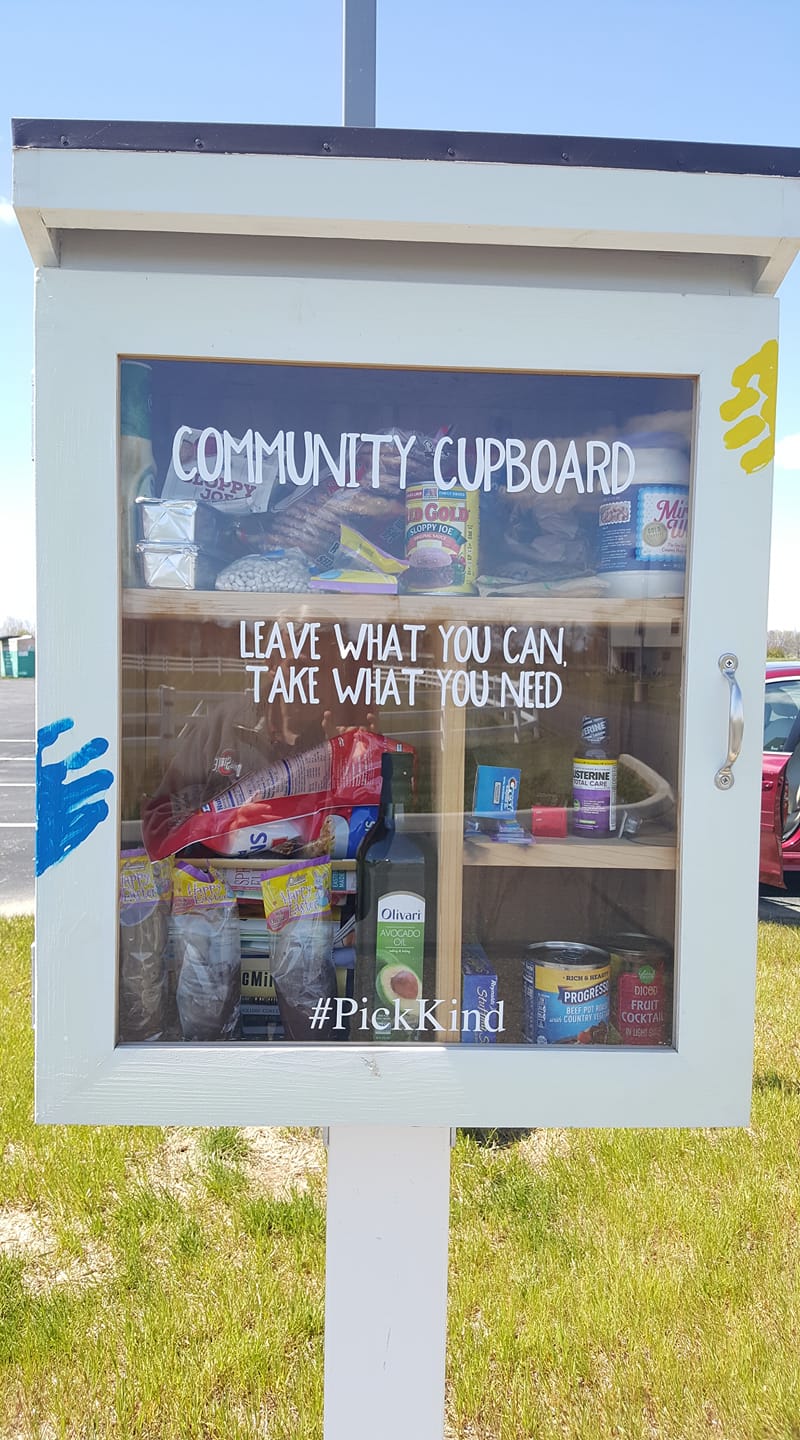 Locations of the cupboards are:
Pickaway County YMCA (440 Nicholas Drive)
Pickaway County Board of Developmental Disabilities (200 East High Street)
Pickaway Senior Center (2105 Chickasaw Drive)
Studio One Music Center (250 East Franklin Street)
Community Methodist Church of Circleville (120 North Pickaway Street)
Circleville Community Mission (144 Lowery Lane)
Pickaway County Library (1160 North Court Street in Circleville)
Pickaway County Visitors Center (325 West Main Street in Circleville)
Circleville Good Shepherd Church (310 East Main Street)
Emmett Chapel (318 Tarlton Road in Circleville)
South Bloomfield Elementary School (194 Dowler Drive in South Bloomfield)
Pickaway County Library (51 Long Street in Ashville)
The cupboard are asking for anyone that is interested in building or placing a cupboard somewhere they can contact the group at [email protected], or they can call Foll at 740-248-8555