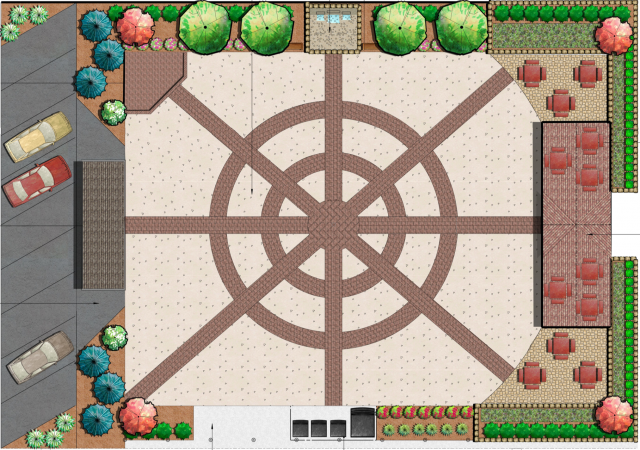 CIRCLEVILLE -Pumpkin Show Inc has started the park improvements. The park will include a shelter structure with picnic tables along North Court Street.  Raised bed seat walls will accommodate more seating for the stage.  The paving pattern will be circular representing the original circular street pattern of Circleville City.  There will be some parking available behind the stage itself.  The total park improvement will cost $439,550.00.  All costs for this park are through donations and fundraisers, Pumpkin Show Inc. is a nonprofit 501.3c and not a park of the City of Circleville. The Pickaway County Community Foundation has already pledged $7,500 for this project according to their facebook group.
Originally, the location was part of the historic downtown with the Masons furniture building.  On September 22, 2008, that all changed with a tragic fire that destroyed the building.  For years since, the Pumpkin Show Inc. has used the lot as a vendor spot during the pumpkin show and let the town use it for the rest of the year as a parking lot.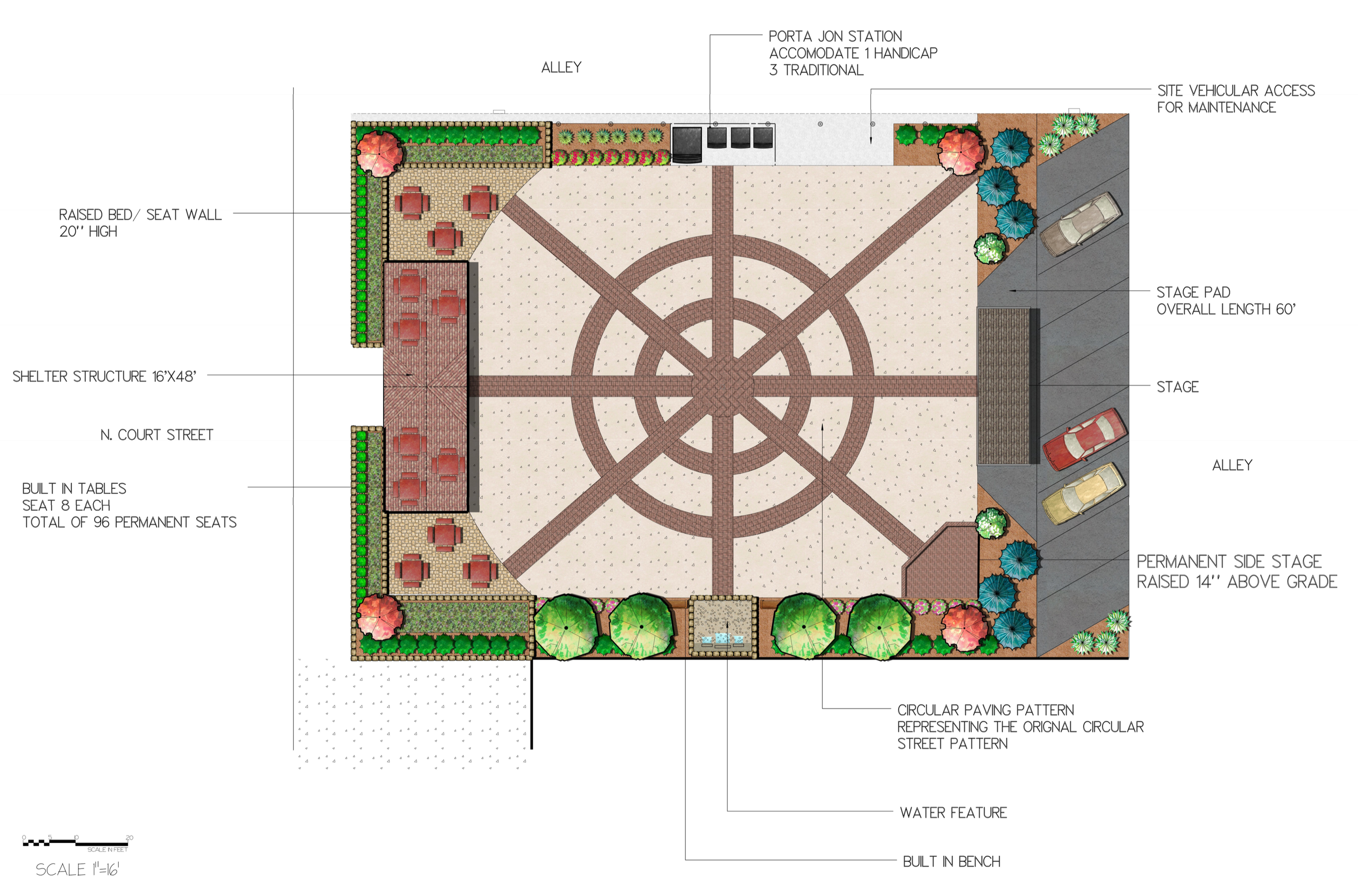 Pumpkin Show Inc. made its intentions know on April 3, 2017, when they held a community input meeting for the future park.  On September 13, 2017, the Circleville Pumpkin Show Inc. Board approved plans and started fundraising for the park.  During last years' Pumpkin Show, they unveiled park plans to the public.  On Friday, July 13, 2018, Pumpkin Show officially blocked off the property with signs that state "PARK CONSTRUCTION AREA" "NO PARKING."
Construction of the lot started today Aug 5,2018 and will take several months to complete but I was told it will be done by pumpkin show.