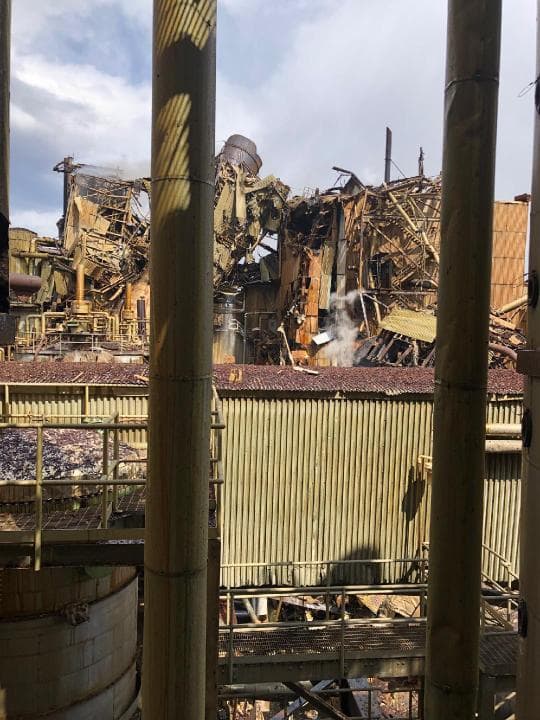 JAY, Maine – Maine is rich with timber and wood mills, part of Maines commerce comes from pulp and paper manufacturing from those timbers harvested in the huge forests of Maine. Today one of those mills exploded, surprisingly without injuries.



Just after noon on April 15, 2020 the Jay mill exploded, and it was a large explosion also according to wabi.tv a woman at a gas station two miles away has debris in her parking lot.
Governor Janet Mills issued the following statement on the explosion at the Androscoggin Mill in Jay:
"I am closely monitoring all information concerning the explosion at the Androscoggin Mill in Jay. Officials with the Department of Public Safety are on scene, along with first responders, and more are on the way. I will be in close contact with public safety officials regarding further developments and to direct all necessary State resources.
"I urge Maine people to stay far away from the scene, to stay safe and to allow first responders to work as quickly as they can. I ask the people of Maine to join me in praying for the safety and wellbeing of all those in and around this historic mill. In this already difficult moment, let us summon the strength and resilience which has defined us as Maine people throughout our history and which has sustained us and carried us through our most challenging times."
A local timber harvester happened to get the entire explosion on video from his cell, warning there is some bad language on the video. You can see how long it takes for the debris from the explosion to come down.