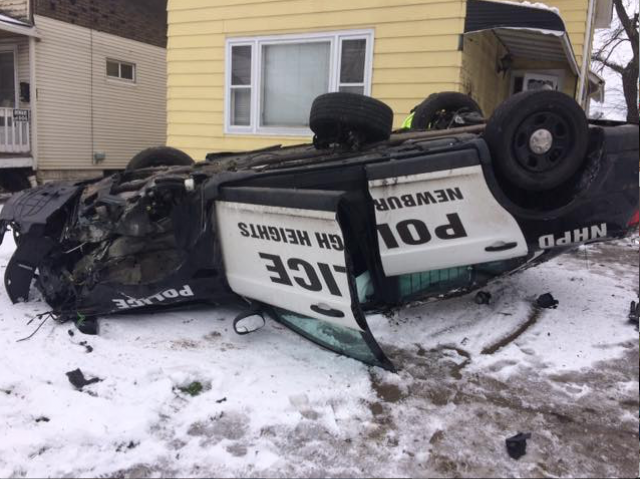 Newburgh Heights – Police chief John Majoy wants to thank the people who came to aid of his officer that was involved in a accident.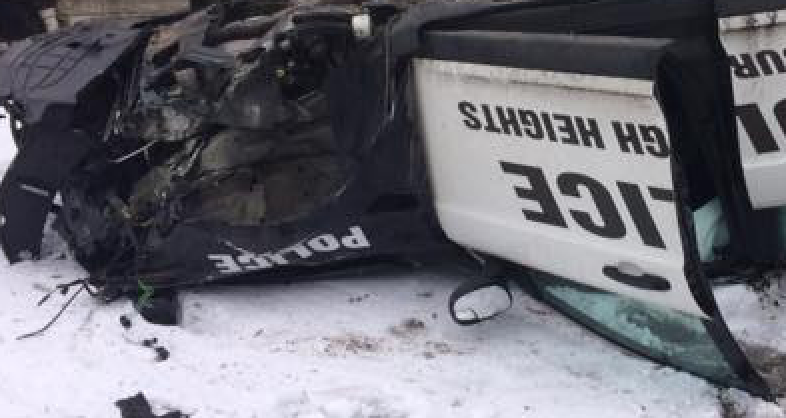 This morning March 31,2019 around 10:50 am Officer Robert Veverka, 43 lost control of his police cruiser on Independence road in Cleveland, when attempting to catch up to a traffic offender.  According to police reports he struck a patch of ice causing the cruiser to go off the right side of the roadway where it struck a parked car and rolled several times ending up on its top.
Several citizens in the area reacted to the crash and helped the officer out of the vehicle while emergency crews arrived.
Officer Robert Beberka, 43 is a 12 year veteran on the police force, and sustained non-life threatening injuries but was transported to area hosptial where he was treated and released.