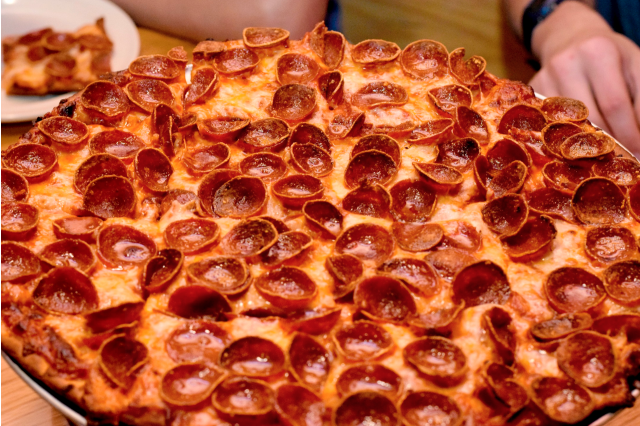 CIRCLEVILLE – Gant's Pizza & Pub, at 114 South Court Street in Circleville, won The Summer Series Pizza Challenge in Circleville, for the fifth year in a row. We asked Owner of Gant's what makes his pizza that good?
Owner, Matt Gantner, credits his Uncle Jimmy's secret family recipe for the restaurant's pizza success.  "If more people tried my pizza, I'm sure we would even sell more. Many people haven't even tried it yet. We pride oursevels in our pizza making."
Gantner's Uncle Jimmy Gantner has some serious history of pizza making. Jimmy Gantner and Jim Grote, founder of Donatos, met in high school, and are still great friends. Jimmy was also one of Donato's first employees, and eventually, became the first manager of the first Donatos on Thermon Avenue.  After about 20 years, Jimmy left Donatos and opened a couple of Gants Pizza shops in Columbus. Jimmy used some of his experience from working at Donatos to create his own specialty sauce and his own techniques that he always wanted to use.
This never caused a issue between the two lifelong friends last year Donatos inducted Jimmy Gantner into the Donatos hall of fame. The two friends still talk and hang out from time to time.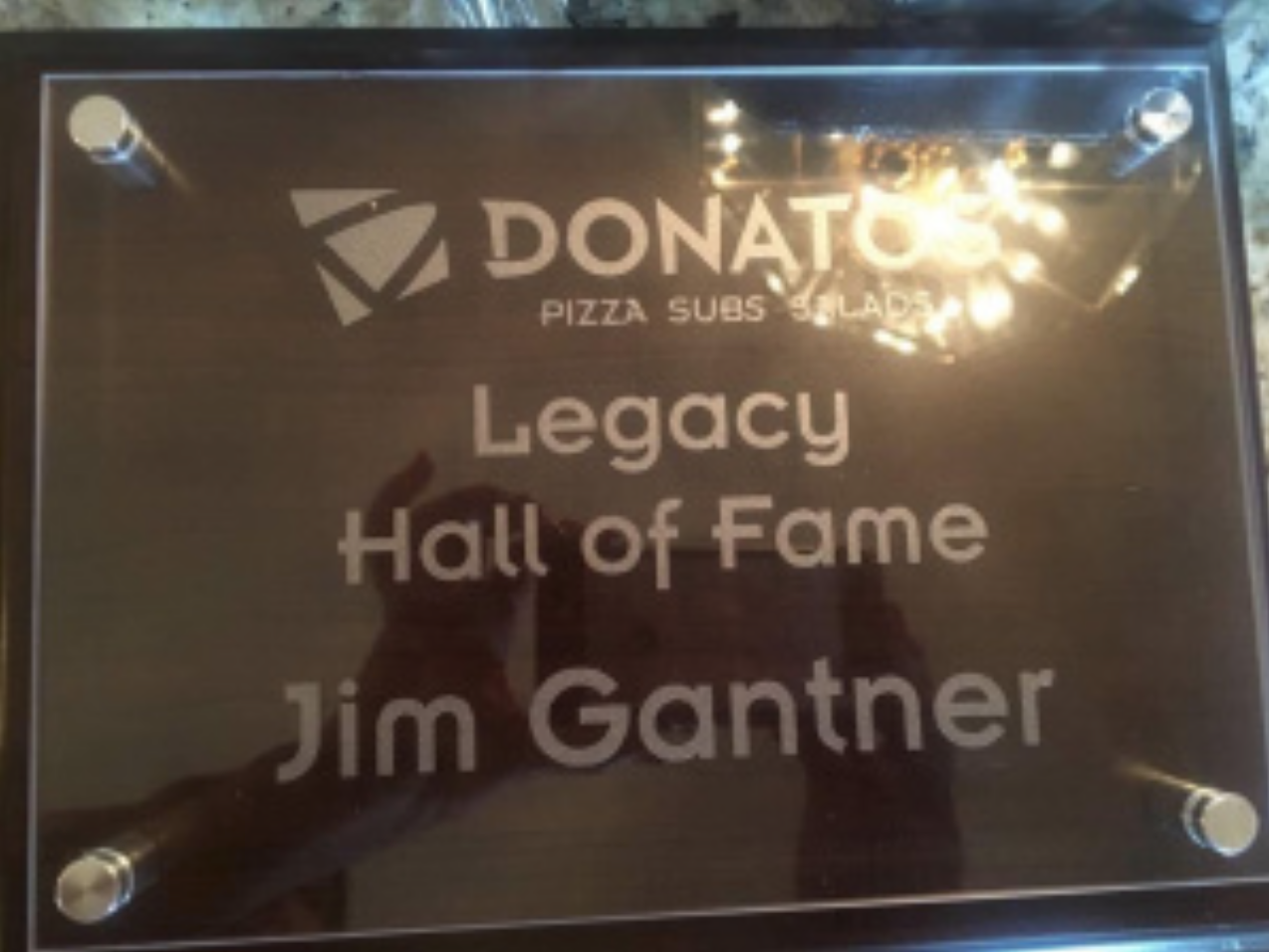 Matt said that he lucked into the Circleville restaurant in 2014, formally Gio's and asked his Uncle Jimmy if he could use the proven recipe. When his uncle approved he switched the recipe immediately.  "It just happened we were in Gio's, and we all just started talking. Within two weeks, we went from building bridges to making pizza. Uncle Jimmy was part of the startup process. I grew up here, on Union Street in town, Circleville has always shown my family tremendous support, it been great really. This community has been pretty important to my brothers and me."
We asked Matt a few questions about his pizza:
Is the recipe kept under high security, like the KFC chicken recipe or the Coke recipe? Matt said, "At this point, it's mostly in people's heads. I'm not worried about people stealing it, too much. Most other places aren't willing to spend the money, that we do, on the ingredients.
Is the method the same as the original Donatos recipe? Matt said, "It has similarities, but my uncle's recipe is unique."
Whats your favorite pizza? My personal favorite is the meat lovers with chili sauce. It's an amazing pizza. We also have a new pizza, which is an Italian sub on a pizza. It has taken off pretty well. The Italian pizza isn't even on the menu yet, but it will be soon."
Pizza Challenge is on this year also! June 13 Pickaway County Welcome Center presents as part of the Coughlin Event Series featuring Mcguffy Lane. Pizza Challenge will be at the Pumpkin Show park this year!