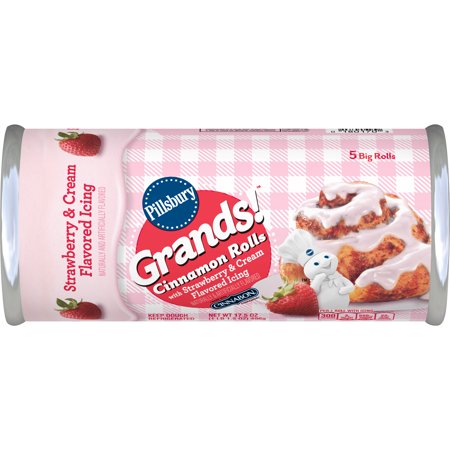 USA – For a limited time Pillsbury is offering a new cinnamon roll for valentines day.
The limited edition flavor offerings pillsbury regular cinnamon buns with the icing of strawberry and creme. Maybe you can surprise your loved one with one on V-Day?
The buns roll out for under 4 dollars a roll and are available in most stores here!