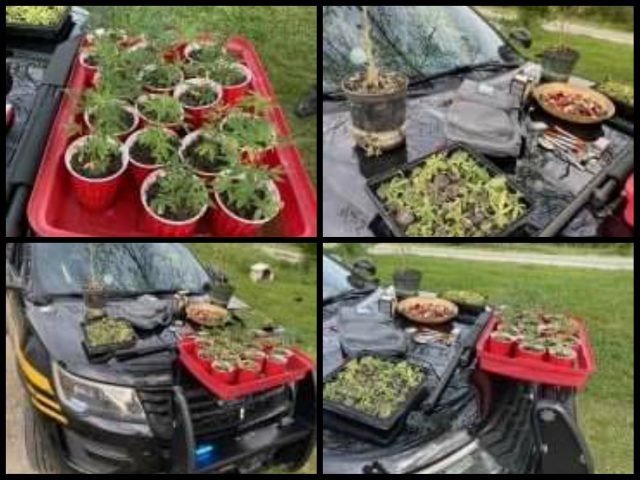 Pike County OH- SHERIFF JAMES E. NELSON reports that on Sunday, May 17th, 2020, deputies responded to 6885 Beavers Ridge in reference to an overdose.
Upon entering the residence deputies located 30 year old Amber Jackson, of St. Rt. 335, Scioto County unresponsive in the bathroom of the residence. Jackson was transported to Adena Pike Medical Center by Pike County EMS. Suspected methamphetamine, 91 marijuana plants along with various drug abuse instruments and a 12 gauge shotgun were confiscated from the residence.
James Conley attempted to hide from deputies and was taken into custody on an outstanding warrant issued by the Pike County Sheriff's Office for trafficking in drugs. Amanda Jordan and Johnny Madden were also taken into custody and face charges of weapons under disability, possession of drugs, possession of drug abuse instruments, cultivation and child endangering. A case will be presented to the next term of the Pike County Grand Jury.