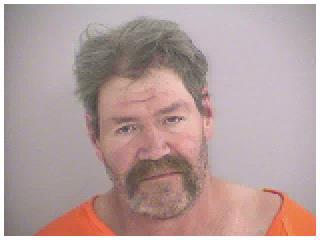 Pike County OH- Sheriff James E. Nelson reports that on Friday April 10, 2020 at 4:05 P.M., deputies were dispatched to 5335 St. Rt. 220 in reference to a shooting.
Upon arrival deputies took a male armed with a .22 caliber rifle into custody and found another male inside the residence with a gunshot wound to the head. The victim was identified as Ryan Adam Webb, age 20. The male taken into custody was identified as Webb's step father, Roy W. Jenkins Jr., age 52. Ryan Adam Webb was taken by Pike County EMS to Adena Pike Hospital where he was then flown to St. Mary's Hospital by Medflight. Roy W. Jenkins Jr. was transported to the Butler County Jail charged with felonious assault and using a weapon while intoxicated.
Charges were upgraded on Saturday April 11, 2020 to murder after Pike county dispatch received a call from St. Mary's Hospital that Webb had passed away at 2:49 P.M. Jenkins will appear for arraignment on Monday April 13, 2020 at Pike County Court and will remain incarcerated in the Butler County Jail. The case remains under investigation and will be presented to the next term of the Pike County Grand Jury.