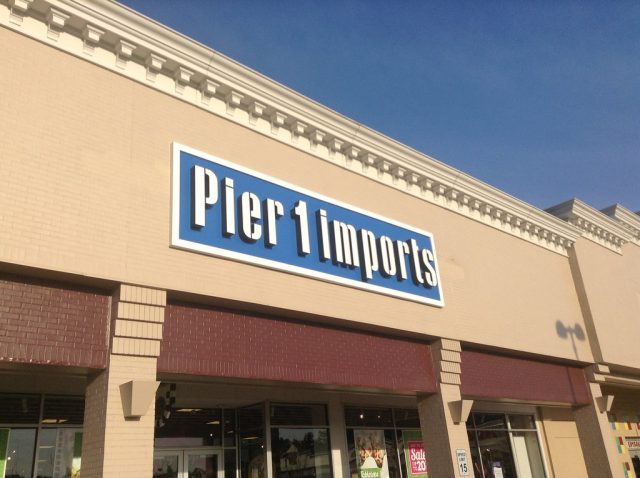 US – Pier 1 says that they will close all stores and start liquidating product when they are allowed to open.



According to a press release from the company says the company comparable sales decreased 11.4% compared to the third quarter of fiscal 2019; the Company estimates that the shift of certain holiday selling days, which were included in last year's fiscal third quarter, negatively impacted third quarter fiscal 2020 company comparable sales by approximately 650 basis points. The impact of this timing shift is expected to reverse in the fourth quarter of fiscal 2020; Net sales decreased 13.3% to $358.4 million compared to the third quarter of fiscal 2019; Net loss of $59.0 million, or ($14.15) per share.
Impairment charges totaling $14.1 million which consisted of $9.2 million for lease right-of-use assets and $4.9 million for fixed assets; Inventory of $328.9 million, down approximately 15.3% year-over-year; and Cash and cash equivalents of $11.1 million at quarter end, $189.5 million outstanding under its senior secured term loan, $50.0 million of borrowings under the Company's FILO tranche, $96 million of borrowings under its $350 million revolving credit facility and $46.5 million in letters of credit outstanding under the Revolving Credit Facility, with $158.5 million remaining available for cash borrowings, all as of November 30, 2019.
Robert Riesbeck, Pier 1's Chief Executive Officer and Chief Financial Officer, "Although decisions that impact our associates are never easy, reducing the number of our brick-and-mortar locations is a necessary business decision. We thank our team of hard-working associates for their commitment to Pier 1 and to serving our customers."
"Fiscal third quarter sales and margins remained under pressure as we completed our efforts to clear out non-go-forward merchandise. Looking ahead, we believe that we will deliver improved financial results over time as we realize the benefits of our business transformation and cost-reduction initiatives. To further advance our progress, we are announcing additional actions today that will enable us to move forward with an appropriately sized store footprint and operating structure as an omni-channel retailer, and better position Pier 1 to meet our customers where they shop."
The company said that out-of-business sales will start as soon as it can open its stores due to COVID-19 pandemic.