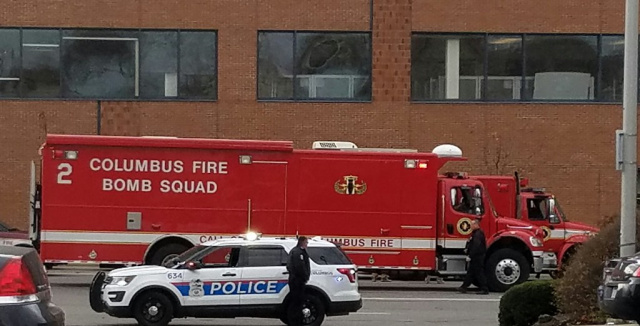 PICKERINGTON – After a domestic dispute situation officers find live grenade in home and have to detonate it.
At approximately 12:00 p.m. today, our department received a call in reference to a domestic dispute situation. Information was received that a 67 year old, male, Pickerington resident had fled in a vehicle from a home in the 400 block of Sycamore Creek St. Information showed the male was a felon in possession of several firearms, and he had threatened to assault law enforcement if stopped. Dayshift officers quickly located the vehicle on Hill Rd. N., just north of Meadows Blvd. A traffic stop was conducted and the male suspect was taken into custody. Several firearms were located in the vehicle. A subsequent search of the suspect's house revealed approximately thirty (30) firearms, thousands of rounds of ammunition, and explosives. The Franklin County Sheriff's Office Bomb Squad was notified and responded. A grenade was determined to be a live explosive, and the Bomb Squad detonated the grenade. The A.T.F. has also been notified. Numerous charges are expected to be filed.
A big pat on the back goes out to our day shift officers for their quick response and locating of the suspect! No injuries resulted. We would also like to thank the Franklin County Bomb Squad for their response.