PICKAWAY – Pickaway Visitors Bureau and Welcome center announced a new flag to represent the Visitors Center on Friday, May 21, 2019. The flag was a creation of three 2nd graders from a school project involving Project Based Learning, a learning method spearheaded by Amy Colburn from Logan Elm that that teaches students how to solve problems that emulate real life.
Two Schools were assigned in September the task to create a flag that symbolized Pickaway county to do this the kids were taught different symbolism of flags, they took several field trips in the county and studied the local history. The kids then went to work on designs individually, and then those kids were put into groups with similar flag designs to create another design together. In December the final flags were judged at OCU by a panel of judges, Ryan Scribner of P3, Tim Wilson from Visitors Bureau and Welcome Center, and Craig Brown Vice President for Entrepreneurship and Development OCU.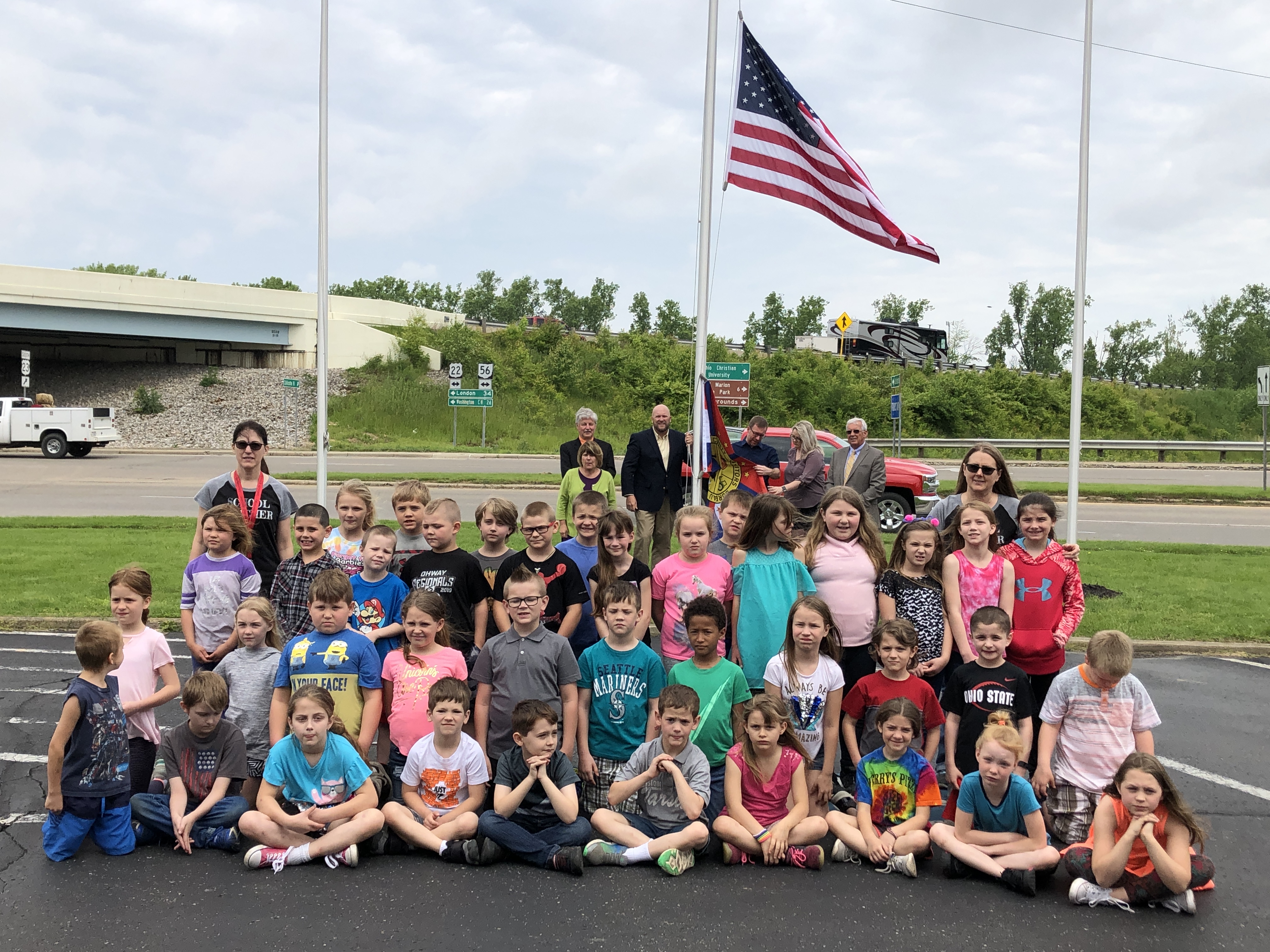 The Judges looked at the uniqueness and symbolism of each flag, The children also had to give speeches about their flags and what it represented, and the flags needed to have the ability to be easily reproduced.
"I think of all the symbolism and history that flags represent and the historical research the kids would have to do about the area. These kids know what every bar, every stripe, and every color means on that flag and that's tremendous like 15 stars represent the townships in the area. Their senses are so acute for picking up on important items and details. They went to the local parks, they went to Downtown Circleville and studied the historical buildings, and they did hours of research on flags. We were happy to help and be part of something like this," said Tim Wilson Visitors Bureau.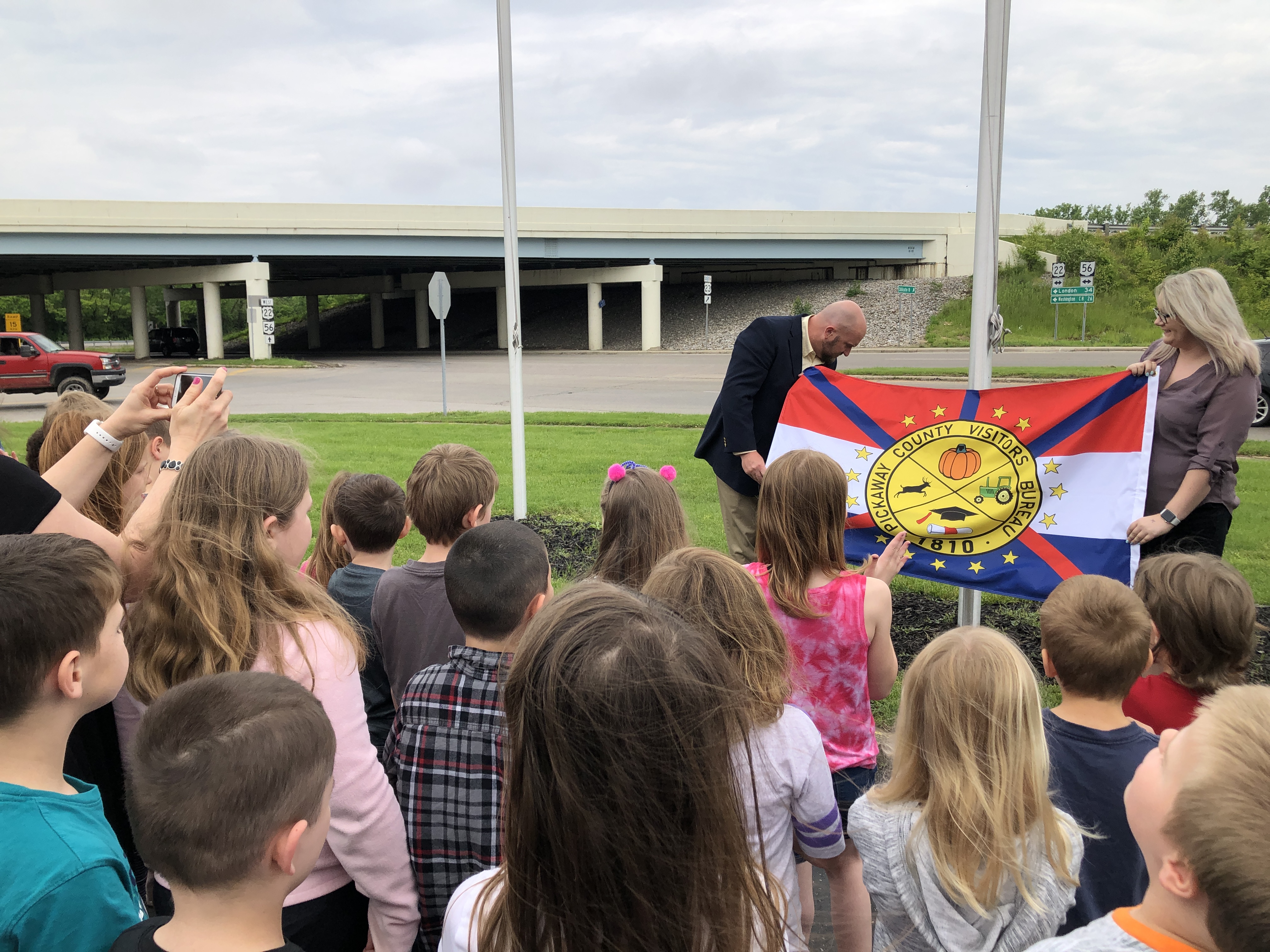 Tim Williams Superintendent Logan Elm Schools said, "Anytime you can get kids out in the community and work on something that meaningful to them, it's going to make a significant impact in their lives. Kids who made this flag and worked on it, that's something they will remember the rest of their lives.
The Red Stripes stands for the soldiers and Indians that died, white stands for our freedoms, blue stands for glaciers that formed the area, the tractor stands for all the farming in Pickaway County, the graduation cap stand for Caleb Atwater, The pumpkin for Pumpkin Show, and Deer stands for all the hunting in the county, and the fifteen stars stand for the fifteen townships, said Jackson, Nicolas, Talon creators of the flag.