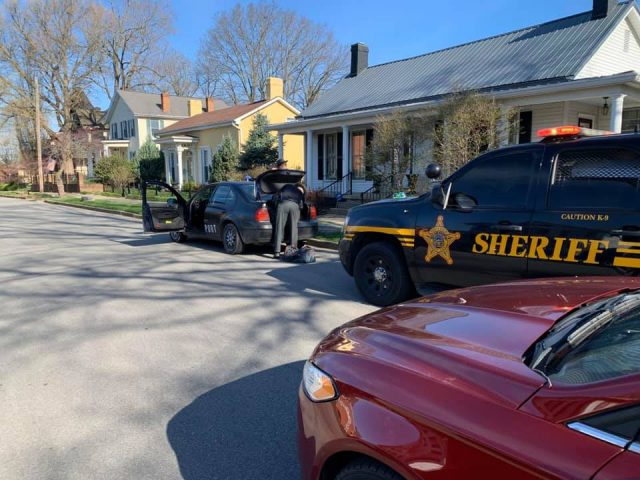 CIRCLEVILLE – According to Sheriff Robert B. Radcliff on April 3, 2020 at 9:33AM Deputy Seth Thomas, Cpl Stephen Harger and his K9 partner Joris made a traffic stop on West Union Street just west of South Court Street in Circleville, Ohio. The traffic stop was made on a 2001 Volkswagen Jetta that was driven by Tyler Greeno 24 year old male Susan Campfield 51 year old female and Tyler Greeno both out of Circleville, Ohio.



The vehicle was stopped after Tyler Greeno committed multiple traffic violations. Occupants of the vehicle admitted to Deputies that there was methamphetamine in the vehicle. A small baggie with a crystal like substance was handed to the Deputies. Upon search of the vehicle Deputies located more suspected methamphetamine.
Also assisting at the scene of the traffic stop was Deputy Zach Finley and Sheriff Radcliff.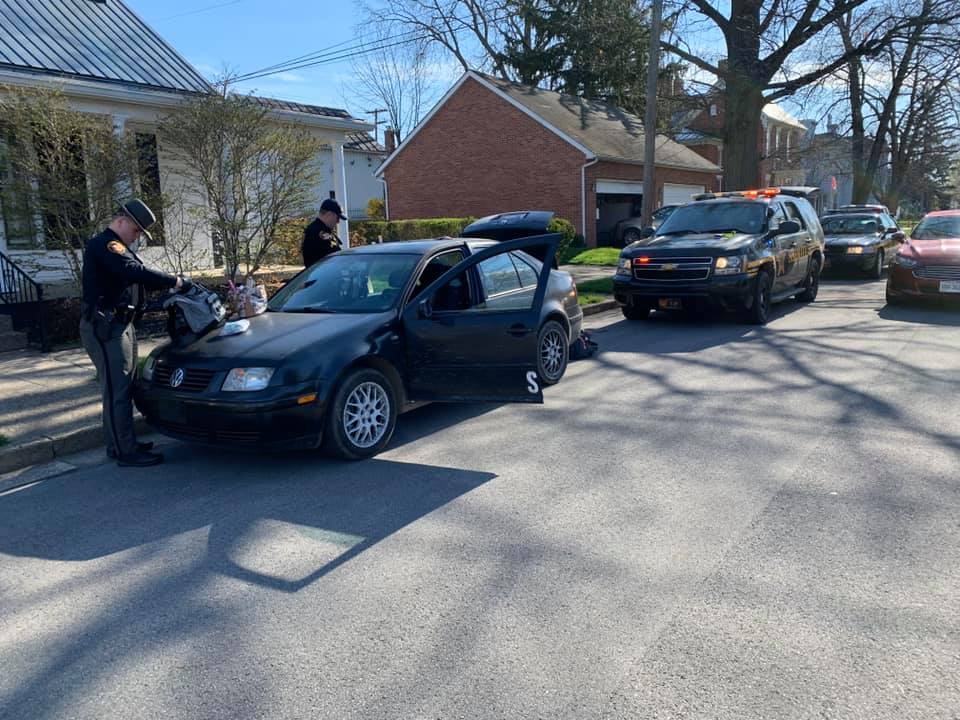 Susan Campfield was transported to the Pickaway County Jail and was charged with Possession of Methamphetamine. Tyler Greeno will be charged at a later date.
The Pickaway County Sheriff's Office would like to encourage anyone with drug information, to please contact the Sheriff's Office at their anonymous tips line at [email protected] Without the help of the communities tips we would not be successful in our efforts of keeping the community safe and fighting drug abuse.