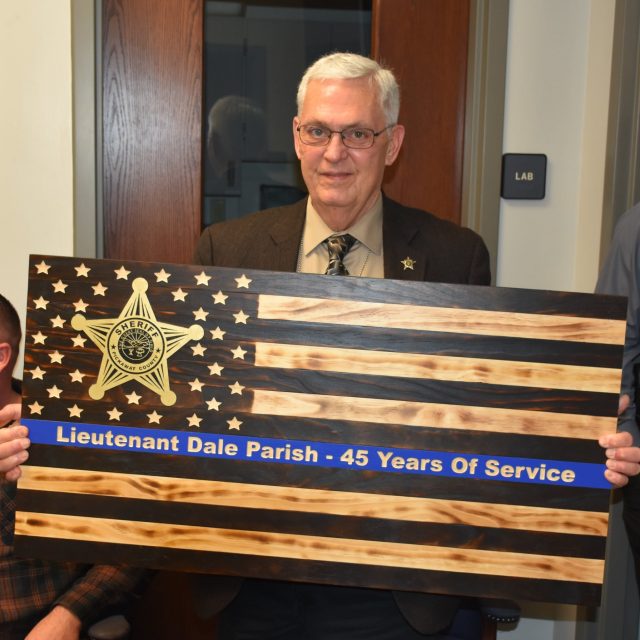 PICKAWAY – After 45 years of service, Lieutenant Dale E. Parish has retired as the Detective Bureau Commander.
Lt. Parish started working for the Pickaway County Sheriff's Office on July 31st, 1975 as a Communications Officer. At the time, he was a midnight radio operator and his duties also included monitoring the jail. Two years later, Parish was transferred to the Patrol Division where he served as a Patrol Deputy. After his shift, he would also would go out in an unmarked cruiser to follow-up on reports, assisting former Detective Don Thompson. In 1982, Parish was transferred to the Detective Bureau. He became a Sergeant before being promoted to Lieutenant in 2002, serving as the Detective Bureau Commander until January 3rd, 2021.
Replacing Parish is longtime coworker Detective John Strawser.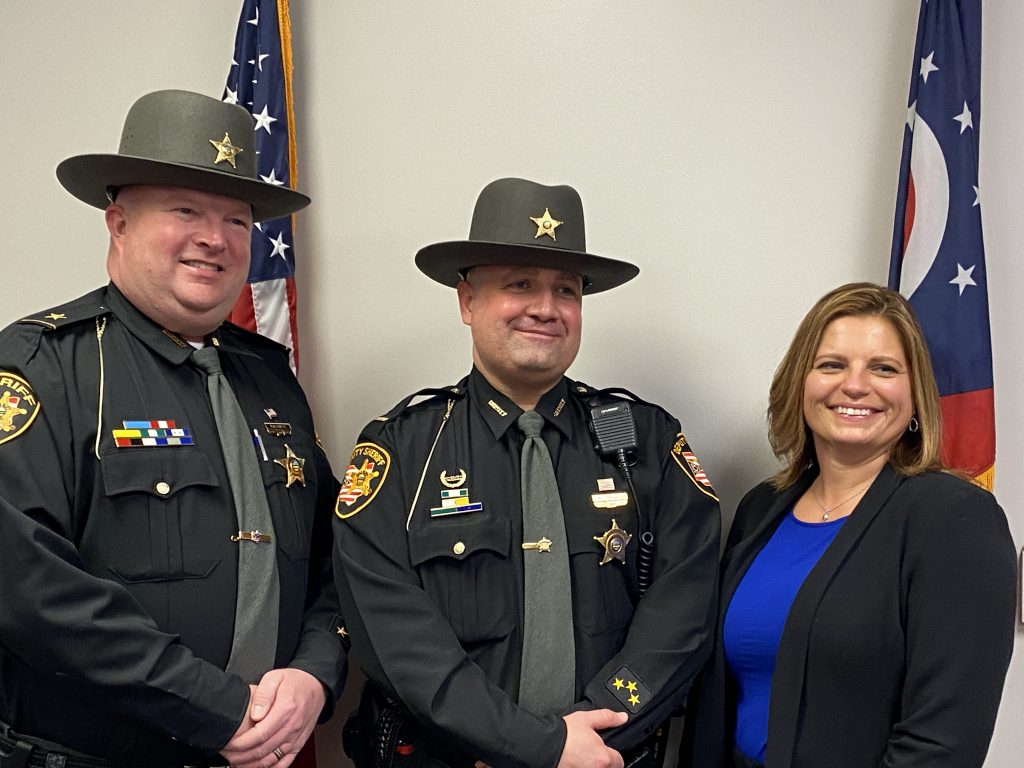 "With Lt. Parish retiring I thought that John would make a great replacement," said Sheriff Matthew Hafey.
Detective Lieutenant John Strawser has worked for the Sheriff's department for almost 18 years. Strawser started with the Pickaway County Sheriff's Office in 2003 as a Corrections Officer. In 2005 he completed the basic peace officers training academy at the Ohio University Chillicothe. In 2006 Detective Strawser was promoted to the road patrol division. Detective Strawser was appointed to the Detective Bureau in May of 2008. Detective Strawser is assigned follow up on criminal cases on a daily basis and is responsible for following the cases in which he is assigned through the court system.
"I enjoy investigations because it is a nonstop search for the bad guys," said Strawser, "In high school, I job shadowed at the sheriff department and always had an interest in the department."
Strawser a lifetime resident of Pickaway County is married and has four children.