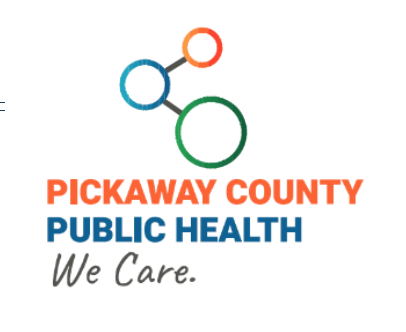 CIRCLEVILLE – After thorough consideration, Pickaway County Public Health has decided to operate by
appointment only to the public beginning March 17, 2020 until April 1, 2020 due to the COVID-19 pandemic. This timeframe will be reevaluated as the need arises. This is subject to change at any given time. Offices will be staffed for phone calls regarding normal services. Many applications can
be submitted online.
✓ Birth or Death Certificate requests may be submitted over the phone by calling
Paula Johnston at 740-477-9667 extension 222, or via email to
[email protected] We accept credit cards over the phone. Funeral Directors
may call for more information at 740-477-9667 extension 222.
✓ Children with Medical Handicaps (CMH) Program – home visits will be suspended
temporarily. Families may call Kelli Caplinger at 740-477-9667 extension 233.
✓ The Immunization Clinic will be by appointment only. All clients will be screened
prior to scheduling appointments. Please call 740-477-9667 extension 240 to
schedule an appointment.
✓ Environmental Health – sewage, well permits, food service and other permits can
be requested over the phone. Applications and permits can be mailed to the
requestor as needed. Please know that permit turnover times may be delayed.
No water samples will be scheduled or collected at this time. For specific details
please call Candy Schwalbauch at 740-477-9667 extension 225.
Our agency is working diligently to meet the changing demands caused by COVID-19.
We continue to strive to keep our community safe and protect the health of our
employees. Thank you for your patience during these challenging times.
For questions or concerns regarding Coronavirus (COVID-19) please call 740-420-5143
or 1-833-4-ASK-ODH (1-833-427-5634).