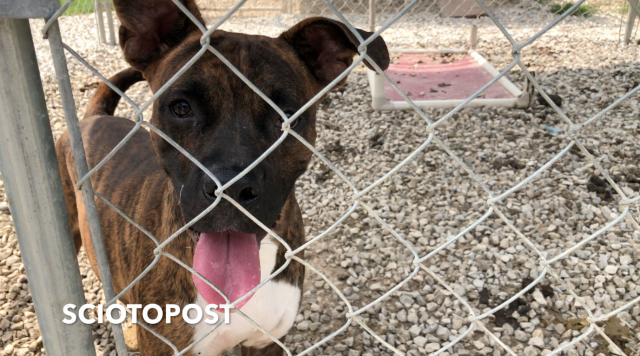 PICKAWAY – Effective Wednesday, March 18th, the Pickaway County Dog Shelter will close to the public as a response to the coronavirus pandemic. The health and safety of our small staff is critical. The shelter staff will remain onsite to care for the dogs and handle incoming phone calls. We will continue to handle emergency calls. However, in order to minimize our contact with the public, we are making the following changes:



1. If you are the owner of a dog we have picked up as a stray, you must call the shelter and schedule an appointment to reclaim your dog.
2. If you have a stray dog contained on your property, call the shelter and we will determine if we can pick it up or we will schedule a time for you to bring it to us.
3. We are not taking owner surrenders at this time.
4. We have notified all volunteers to stay home until further notice.
We will continue to post all incoming stray dogs on our Facebook page. Please "like" and follow our page to stay up to date on new dogs at the shelter as well as updates about the shelter.
Our priority is keeping the dogs in our care safe until we can find them a forever home. If you would like to meet a dog that is available for adoption, please call the shelter at 740 474-3741 and make an appointment to visit with them. If you are not feeling well, or have a temperature, please stay home. We thank you for your continued support. Pickaway County is a dog loving community and for that, we are grateful. From all of us at the Shelter, we wish you good health.