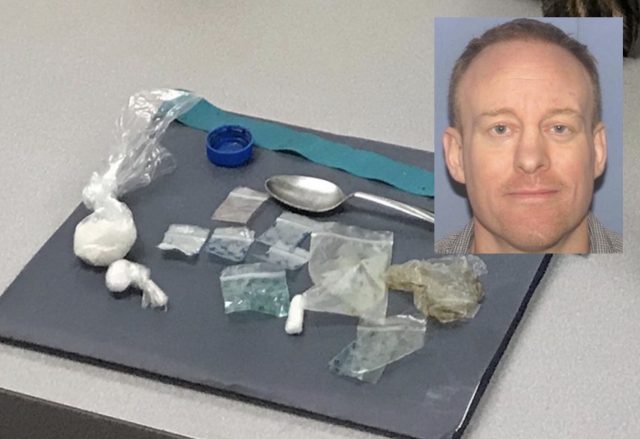 PICKAWAY – On Thursday, February 20, 2020 a jury deliberated for slightly over an hour before finding Jeremiah J. Holdren, of Big Pine Road in Logan, Ohio, guilty of aggravated possession of drugs and aggravated trafficking in drugs. The trial was held before Judge P. Randall Knece in Pickaway County Common Pleas Court and lasted less than one day.



The initial arrest resulted from a traffic stop at Marshall Road and U.S. Route 56. Three witnesses testified about that event for the prosecution: Corporal S. Harger, who made the initial traffic stop, Deputy Joseph Hugus, who came to Corporal Harger's assistance, and Thomas J. Green, II, a passenger in the vehicle at the time of the traffic stop. 
Corporal Harger testified that he stopped the vehicle for marked lane violations and failure to use a turn signal. The defendant, Mr. Holdren, was driving and had two passengers in his car. After observing the demeanor and behavior of the driver, Corporal Harger decided to use his canine, Joris, to do an open-air sniff of the vehicle and called Deputy Hugus in to assist. 
Joris alerted on both the passenger and driver's sides of the car, so the officers searched the vehicle, discovering 11.74 grams of methamphetamine, several small plastic baggies, and a syringe. All three individuals were arrested; the other two parties' cases are still pending.
Following the reading of the verdict, Judge Knece ordered that a presentence investigation and report be conducted by the Adult Parole Authority.  Mr. Holdren will be sentenced at a later date.